Your Windows 10/11 won't play GoPro videos?
The compactness and ease of recording on the go have made GoPro Cameras a crowd favourite.
The best part is the ability to record high-quality 4K videos without any hassle.
We can go on and on about the amazing features GoPro has to offer.
However, GoPro users lately have been facing issues while playing GoPro videos on Windows 10 and Windows 11. 
The good news is that you can easily fix unplayable GoPro videos by modifying the codecs, resetting the video resolution, or running video playback troubleshooters in Windows.
However, in rare instances, the video playback issues might be due to corruption caused by interruptions while transferring GoPro videos from an SD card to a PC. 
What Can I Do When Windows 10/11 Won't Play GoPro Videos?
Here are some quick fixes you can follow to fix unplayable GoPro videos on Windows 10/11. 
Check system specifications.

Run Video Playback Troubleshooter.

Reduce the resolution of the GoPro Video.

Fix corrupted GoPro video files using the Remo Video Repair tool.

Free up RAM and disk storage.
Let's get started with solutions for the issue when Windows 10/11 won't play GoPro videos.
1. Check System Specifications
At first, you can check system specifications to fix Windows won't play GoPro videos.
To view your 4K GoPro footage in Windows, you need high specs laptops and desktops.
Users with systems that don't satisfy these minimum system requirements to play 4K videos won't be able to watch 4K videos.
So, what are the minimum system requirements to play GoPro videos?
1 GB Video RAM.
8 GB system RAM.

Minimum CPU requirements: Any Intel core processor above

i5 7th generation or Intel Core i7 quad-core or Intel Xeon E5.
Graphics requirements: Any GPU interface higher than AMD A10-7800 APU, Intel HD Graphics 5000, GeForce GTX 650 Ti, and AMD Radeon HD 7000.
If your system satisfies these requirements, go to the next step.
2. Run Video Playback Troubleshooter
The Video Playback troubleshooter in Windows 10 and Windows 11 can assist you with video playback difficulties.
If your GoPro footage won't play on your Windows computer, this troubleshooter can help fetch the problems.
For Windows 10: 
Type in

Troubleshoot in the search box.
Once you enter the troubleshooting window click on Additional troubleshooters.
Under Find and Fix Other problems, navigate to Video Playback.
Single click on Video Play and then click on Run the troubleshooter.
Wait for the troubleshooting to begin and select I want to continue with this troubleshooter

, wait for the troubleshooter to detect problems. 

If you see the status as "

Can't Play 4K videos

" it means that you need to install codecs that support 4K videos, to do that click on

Next

.
Note: What is a Codec? – A codec is a piece of software that compresses your video for storage and playback.
The most used codec is h. 264, which is commonly used for high-definition digital video and video transmission.
To install

HEVC Codec

you need to click on

Microsoft store

you can easily get the HEVC codec extension from Microsoft,

if you want to skip adding the codec you can click on

Next

and close the troubleshooter window.
For Windows 11:
Press the

Windows key + I

to the

Settings

app. Click on

Troubleshoot

from the

System

tab.

From here navigate to

Other Troubleshooters

.

Now run the

Video Playback Troubleshooter

by clicking on the

Run

button.

This will help you find any problems and you can fix them easily either by adding codec that supports or reducing a video resolution. 
Follow the next procedure, if you couldn't detect any problems from troubleshooting.
3. Reduce the Resolution of the GoPro Video
You can use the inbuilt Video Editor app or VLC media player to reduce the resolution on Windows 10/11. 
Use VLC media player to reduce resolution:
Open the VLC media player, and select

Convert/Save

from the

Media

menu at the top.

Add your GoPro video file by clicking the

Add

button, then hit

Convert/Save

at the bottom.

You can compress your video file using the

Profile

dropdown menu. Choose the best profile for the device where you'll be watching this video footage, choose a location, and then click

Start

at the bottom.
Use Video Editor:
Search

Video Editor

in the search bar and click on

Open

.

Add the video you need to compress by clicking

Add

.

Then right-click on the video and select

Place on the storyboard

.

In the top-right corner, click

Finish

v

To compress your video, select an option from the Video Quality dropdown menu. This is how you can reduce the quality of a video; the lower the resolution, the smaller the video will be. Then select

Export

.
4. Fix Corrupted GoPro Video Files 
If your GoPro videos won't play on your computer, they may have become corrupted during the recording process.
When the GoPro camera goes off unexpectedly, the video recordings can become corrupted.
As a consequence, some users may need to repair corrupted GoPro footage.
SOS repair indicators appear on GoPro cameras, highlighting corrupted files.
Insert the SD card containing the footage that won't play in the camera.
When the camera is turned on, it may display an SOS signal on its LCD display.
If this is the case, you need to take the help of a video repair tool that can fix this corrupt GoPro video easily.
Remo Video Repair tool can be of great help in fixing corrupt or damaged video files.
The tool is designed to work seamlessly on a wide range of video issues that occur on a daily basis.
Remo can turn any unplayable corrupt video file into a healthy, perfectly playable video file in three clicks only.  
Remo is your safest bet to fix GoPro videos that are corrupt or damaged.
Download the tool and fix GoPro videos effectively.
More Steps WhenWindows 10/11 Won't Play GoPro Videos
Launch the software and on the home screen click on the

Select File

button and add a GoPro video that needs to be repaired.

Click on the

Repair

button and wait for the tool to repair the video, within a few minutes you'll get a healthy and playable GoPro video. 

Click on

Save

to save them to your selected location. 
The last thing you can do when Windows 10/11 won't play GoPro videos, you try to free up RAM and Disk Storage to ensure that there is enough space to play 4K videos on your system.
About the Author:
Molly Owen: Molly is best known for her take on technology around videos and cameras. In her decade-old tenure at Remo Software, she has flourished as a Lead Technical Specialist and helped people with her blog. She is a full-fledged traveller and photographer who believes that technology will make the world a better place.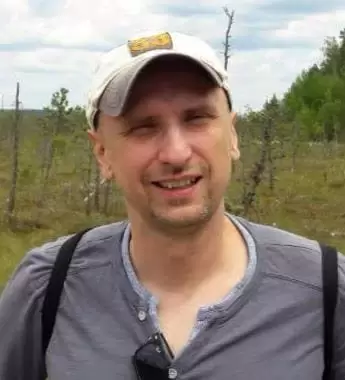 Petr is a serial tech entrepreneur and the CEO of Apro Software, a machine learning company. Whenever he's not blogging about technology for itechgyan.com or softwarebattle.com, Petr enjoys playing sports and going to the movies. He's also deeply interested in mediation, Buddhism and biohacking.