If you are an avid internet user, then you may already know how Northern Europe is by far the biggest internet hub. Not only do Northern European countries enjoy some of the fastest connection speeds, but they are also able to have the best gaming and communication experience due to their close proximity to one another.
All this might not matter much, but the fact is that there are a lot of services currently available which specifically cater to people residing in Northern Europe. For example, you can only access BBC iPlayer if you are connected from a British IP, and Netflix has a much bigger library of content available to countries in Northern Europe than it does in Asia or Africa.
The good news is that it is extremely simple for you to get your hands on a North Europe IP. In fact, you can get your hands on thousands of them and enjoy a completely private as well as anonymous internet experience along with it. Let us show you how!
Using a VPN to Get a North Europe IP Address
A Virtual Private Network routes all of your traffic through one of its own servers. Since the server acts as a middleman between you and the website that you are trying to visit and has its own IP address, the website will detect you as a resident of the country where the VPN server is located.
Take a look at this review of PureVPN, which outlines just how many choices you have when you use a good quality VPN service. PureVPN has servers in over 140 countries and a total of 300,000 different IP addresses. Not only does this guarantee that you can get an IP from virtually any country in Northern Europe, but you can also have a different IP address every time you connect through the VPN to have complete anonymity.
How to Connect to a North Europe VPN Server
Although the actual method may vary across different VPN software, the basic principles are the same. Once you have purchased a VPN subscription (we strongly advise against free VPNs), download the application and log in.
Once you log in, you will be able to select which server you want to connect to from a list or a map. There will also be a recommended server (usually closest to you) that will provide the most connection stability.
If you are already a resident of Northern Europe and mainly want to use a VPN for privacy reasons, then your recommended server should already be in North Europe. Otherwise, select one of the servers in the region (Germany, Netherlands, and the UK provide the best latency as they are international hubs) and click connect.
Once you have connected, you can further verify your new IP address as well as your location by heading on to WhatIsMyIpAddress.
Best VPNs Available for North Europe
Now that you know how you can use a VPN to get an IP address in North Europe so let's take a look at some of the best VPN providers that provide you with amazing speeds as well as a plethora of options when it comes to selecting servers.
NordVPN
NordVPN has over 5300 servers in the world, and around 2500 of those are found in Europe. This means that you will have no trouble finding a server that is not overloaded in pretty much every single European country.
On top of this, NordVPN is especially recommended for people who are really concerned about their security. NordVPN has a lot of features such as Double-VPN, kill switch, and IP Leak protection, which guarantees that you will be untraceable when connected to it.
ExpressVPN
ExpressVPN is your go-to VPN if all you want is speed. ExpressVPN also has a lot of servers in Europe and covers the entire continent.
While NordVPN is the best VPN for people who are obsessed with their privacy, ExpressVPN is the best for those who like to have fun. Due to its amazing speeds, you will have no trouble streaming in 4K quality and downloading torrents at the fastest speed possible.
PrivateVPN
Though PrivateVPN may not be as established as other providers, it does have its servers spread across 31 countries for Europe only.
It's still growing, and the global servers allow you to unblock and stream geo-restricted content like Netflix and Hulu from the US and the UK. Alongside this, PrivateVPN has downloading restrictions, lack of bandwidth, and its remarkable customer services to rank it under our list.
PureVPN
As we mentioned above, PureVPN has a ton of servers and works quite well in the European continent. Although there have been quite a few scandals in regards to PureVPN regarding its security practices and no-logs policies, PureVPN is still fairly secure and can provide an anonymous internet experience.
As for the speeds, PureVPN is not as good as ExpressVPN but is still more than capable of handling all day-to-day tasks such as streaming, torrenting, and browsing.
CyberGhost
And lastly, CyberGhost is also a great VPN that has more than 1,800 servers in 34 countries across the whole of Europe, making it effortless to find a relevant and fast server that fits your needs. CyberGhost also offers website support in several European languages.
You can use seven concurrent connections per subscription, along with the power to browse geo-restricted website content on Netflix and Hulu.
Apart from this, CyberGhost has dedicated servers for file-sharing and torrenting, and a pretty simple UI that makes it a functional and helpful VPN choice for numerous users.
Summing Up
A Northern European IP address is valued more than any other IP address in the world (except maybe a US one). Nowadays, it is easier than ever to get one due to the rise of VPNs.
VPNs can give you an IP address is not only a location of your choice but also a lot of protection when it comes to your privacy. For this reason, we recommend using a VPN regardless of whether or not you require a Northern Europe IP address.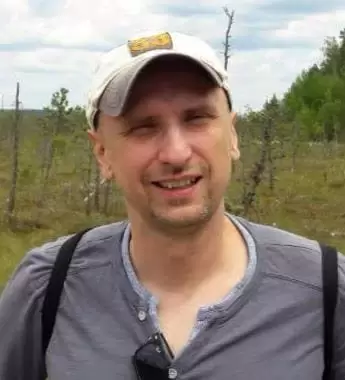 Petr is a serial tech entrepreneur and the CEO of Apro Software, a machine learning company. Whenever he's not blogging about technology for itechgyan.com or softwarebattle.com, Petr enjoys playing sports and going to the movies. He's also deeply interested in mediation, Buddhism and biohacking.