Are you looking to protect your privacy and enhance security while surfing the Internet?
Or, are you about to do some web scraping and prefer all these activities to go unnoticed by your business rivals?
One of the easiest and safest ways to do this is to use a proxy server.
But not just any proxy server, mind you.
It should be a reliable and trusted mobile proxy.
The one that will provide you with the highest level of security and anonymity.
What Are Mobile Proxies?
A mobile proxy is any portable device that uses mobile data to connect to the Net.
These are millions of 3G or 4G connections.
A mobile operator assigns to such portable devices constitute a network of mobile proxies.
They choose one from them one to conceal your real IP address when the need arises for an anonymous and safe web browsing session. 
Mobile proxies are a handy tool.
Marketing professionals, SEO analytics, CPA specialists, bloggers, and software developers widely utilize them.
Among other things, they help effectively reach and advertise to specific audiences,.
Also, they collect valuable analytics through parsing, work with numerous sources of traffic.
On top of it, they publish a large amount of information across multiple accounts.
Businesses can use mobile proxy servers:
to perform scraping of their rivals' webpages

streamline their client databases

receive information about user engagement

other crucial business metrics.
Individual Internet users can also massively benefit from having a mobile proxy set up.
Using a mobile proxy server can offer them unrestricted access to any webpage and platform on the Internet.
It can also ensure a secure and anonymous interaction with it.
For instance, by purchasing mobile proxies USA, people can easily access web resources only available to residents of this country.
Even if they are located in a different part of the world.
How Do Mobile Proxies Work?
A mobile proxy acts as a gateway – an additional safety link – between the end-user and the Internet.
The main job of a mobile proxy is the following:
Step 1
To accept an incoming signal (in the form of a web request) from the end-user device
Step 2
Mask it by assigning the original device a new IP address.
Step 3
Transmit the signal further to the worldwide network.
More Features
Here is some more about all the great things a mobile proxy server can do:
ensure users' anonymity and confidentiality when browsing the Internet;

provide the user with increased security at the point of entering the network (any possible cyberattacks are directed at the proxy);

allow access to online content that is restricted to specific locations/regions;

facilitate Internet access to some resources;

bypass an Internet blocking that keeps the site inaccessible;

balance traffic volume, enhancing performance and overall user experience.
Why Choose Mobile Proxy Over Regular Residential One?
There is the main difference between a mobile proxy and a regular static one.
It is is that, in mobile proxies, the signal coming from the end-user device gets a dynamic IP address supplied by a mobile network.
It eliminates the risk of being banned when the user has to perform repetitive activities from the same IP address.
Also, it allows the user to create the needed number of social media accounts for promotion.
And it retains confidentiality against analytical systems.
Secure Your Internet Connection Using Mobile Proxies
To sum it up, mobile proxies are an accessible and relatively inexpensive option for businesses and individual users alike.
They ensure complete protection of your identity and location online.
Also, they secure a fast, unrestricted Internet connection at all times.
Mobile proxies are an invaluable tool in today's world.
This is because people are often denied access to content not to protect their safety but due to existing political disagreements.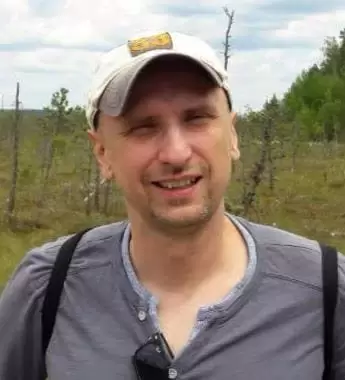 Petr is a serial tech entrepreneur and the CEO of Apro Software, a machine learning company. Whenever he's not blogging about technology for itechgyan.com or softwarebattle.com, Petr enjoys playing sports and going to the movies. He's also deeply interested in mediation, Buddhism and biohacking.