Google is a renowned name; it has become a part of our life.
Can we spend a single day without searching anything in Google? No, right?
Well, that is not the end because Google has also launched its smartphones series a few years back and the demand is going up day by day.
From the virtual world to reality, Google has been our companion everywhere and every time.
Smartphones are very essential these days and they are getting advanced along with the growing demand and advancement of technology.
Click here if you want the best deals for Google Pixel 5 or Pixel 5a in Australia. 
This is one such example of a masterpiece.
This android smartphone is designed and marketed by the Google Pixel product line.
This device is the successor of the Pixel 4.
In October 2020 the phone was released in a few selected countries.
It is hard to resist buying the better version of Pixel that comes with all the updates and new features.
So, here we have brought some guiding pointers that may help you to decide wisely.
You should make the best out of your new phone and the below-mentioned pointers will help you with the smart purchase.
Faster Connection with Google Pixel 5
Google Pixel 5 comes with 5G connectivity.
You can connect to the virtual world without any hustle.
Play as many online games or watch movies; everything gets faster with the new 5G and Pixel 5.
The users who have been searching for a good phone to aid their professional life can rely on the fastest internet connection.
The old days are gone, go along with the flow and get connected to the world as fast as you can.
Ultra-Wide-Angle Lens
Photography skill is within all of us, we all want to capture the best moments and thus a good camera is required in our phone.
Along with Google Pixel 5, you will not miss anything.
Take a high-quality picture with a wide-angle effect.
Use the Photo Sphere extra camera mode for a perfect shot.
The camera setup of this device has been upgraded, so photo-freaks no need to worry anymore.
Wired Charging
What else do you need when there is a hustle free charging setup for Google Pixel 5?
The fast and smooth charging will save you time.
No need to carry a wire with you, where ever you go – the Qi wireless charging setup is effective enough to keep your phone away from the charging point for hours.
Google Pixel 5 also comes with a 4000 – 4080 mAh battery size, with a speed of 18 wired Charging speeds.
No Wired Headphones with Google Pixel 5
In case you are bored with the old age wired headphones and want to get rid of them too, then go for Google Pixel 5.
This phone will do not bother you with wired headphones anymore because the users can use Bluetooth headphones or year birds.
This is true that year birds are getting famous years after years so it's time for a change and follow the new trend of gadgets.
Impressive Storage
Our phone is equal to our memories.
We keep our important documents, photos, contacts, information and many more in this small device.
So, in case you are about to buy a new phone make sure that the device has very impressive storage.
Now, Google Pixel 5 is giving you the solution for the limited storage capacity.
With the 128 GB storage, you can do anything.
But the storage of Google Pixel 5 cannot be expanded.
Software Updates
Google Pixel 5 will come with an impressive software update.
You can get the latest version of Android 12 in it.
This device will be able to update, Android 15 in more or less three years.
So the user can get Android 13, Android 14 and Android 15.
You can also get 100 GB of cloud storage that will help in backing up all the files of Google Drive, Gmail, Google Photos and many more.
The Google One trial will be available for 3 months.
Also, the users can enjoy the YouTube premium and Google Play Pass for the next three months.
You should not miss this golden opportunity and you can enjoy them all.
Now have the best version of android and Google Pixel series in one single device.
There are many more features and updates, that they will introduce very soon.
Google Pixel 5 is dustproof and has water resistance at the depth of 1m.
The Pixel family has come a long way, no doubt why it is famous around the globe.
Google Pixel 5 looks amazing with the metal construction and the front covered by Gorilla Glass.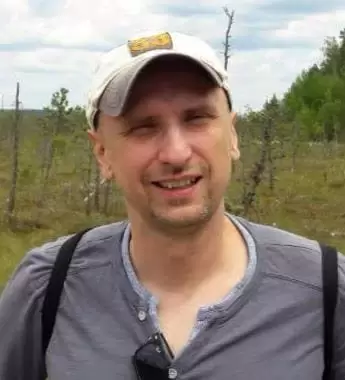 Petr is a serial tech entrepreneur and the CEO of Apro Software, a machine learning company. Whenever he's not blogging about technology for itechgyan.com or softwarebattle.com, Petr enjoys playing sports and going to the movies. He's also deeply interested in mediation, Buddhism and biohacking.