Over the past year, we have often heard words like "privacy", "online safety" and "sensitive information".
Many large Internet companies have been accused of collecting and selling user data. Thus a logical question arises: what are smaller companies doing with our Private data?
So far, few of the development companies can guarantee complete transparency and security of online services provided, which means that the sensitive information of millions of unsuspecting users is under threat.
Cybercrime is also developing at a rapid pace, and you involuntarily start looking for ways to secure such important data as logins, passwords, and bank details. 
Hackers Often Intercept Such Sensitive Information Like Bank Card Data
Therefore, there is nothing surprising in digital paranoia! The Internet is not only a treasure trove of incredible resources but also a source of crime. How do you protect yourself?
There are actually many ways, but one of the simplest and most popular is a virtual private network or, as it is called for short, VPN.
Virtual private networks are preferred by many as the most effective method of securing the Internet.
VPN has long ceased to be just a service for bypassing blocking it is used by many businessmen, including for various financial transactions.
Let's see what is the reason for the popularity of modern VPN services.
High Level of Data Protection in Public Wi-Fi
The simplest example is that you are not at home and want to connect to local Wi-Fi – in a cafe, hotel, or just at a business conference. Anyone can create such a network. And what you think is "official" public Wi-Fi can actually be a fake network that attacks your devices with malware.
However, if you use a VPN, you can safely connect to public Wi-Fi. For example, the Surfshark application uses an encryption algorithm with 256-bit AES keys.
This is especially important when using public Wi-Fi hotspots in airports, subways, cafes and restaurants, and other similar places.
Protect Yourself and Your Sensitive Information from Surveillance
Some organizations have formal (or informal) authority to access your data. Whether they use their tools to sell your data to advertisers or scan mail, in fact, you are being followed every time you go online.
They "catch up" you with endless advertising and so on. Turn on your VPN for an extra layer of protection from prying eyes.
Get Access to Restricted Sites and Apps
Another reason to use a VPN is the ability to visit resources that are not always and anywhere available.
For example, if you want to watch American programs that are broadcasted by services like Pandora, Netflix, etc., while outside the United States and using a regular server, you cannot do this, since their broadcast outside the United States is limited by copyright law.
But if you use a VPN service, you will be able to access the sites of the services through mobile IP addresses located in the United States and watch shows and movies.
How to Choose a VPN That Can Reliably Protect Your Bank Details?
A VPN is ideal for a country with a strong privacy policy. The country should not have international cooperation or other ties with more intrusive nations. Besides, it is desirable that this country also does not have any precedents for the prosecution and arrest of citizens based on the history of their browsers.
Ideal candidates for the listed requirements are:
Cayman islands

Panama

Seychelles

Switzerland

The British Virgin Islands, etc.

PrivateVPN.


If you're looking for VPNs that work in these countries, here's a list:

NordVPN

ExpressVPN

PrivateVPN.
For those who have ever thought of comparing ExpressVPN and NordVPN with PrivateVPN before deciding on something specific, we recommend that you read the review article at the link above.
How Good Is the Technical Implementation of Modern VPNs?
The safest VPNs will be open about the technical measures they take to protect their customers and their businesses.
Any effective VPN will offer the latest and most secure levels of encryption, a wide variety of protocols, and a range of advanced security features.
You should always pay attention to OpenVPN and IKEv2, as these are the most secure protocols to use. If the VPN only offers PPTP, then don't use it. You should also look for strong encryption like AES-256.
If the VPN provider is unwilling to disclose what encryption the software uses, then this is not a secure VPN.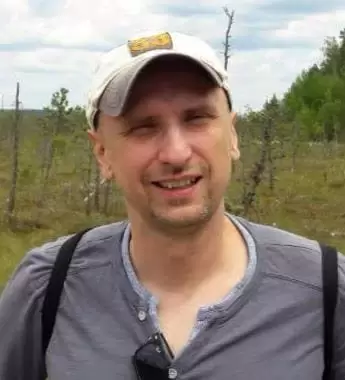 Petr is a serial tech entrepreneur and the CEO of Apro Software, a machine learning company. Whenever he's not blogging about technology for itechgyan.com or softwarebattle.com, Petr enjoys playing sports and going to the movies. He's also deeply interested in mediation, Buddhism and biohacking.