In today's age, anyone can easily become a day trader with little investments, some trading knowledge, and a fast internet connection. Many people are actively involved in day-trading as their part-time job.
If you have some leisure time and little investment then day trading can be your next craft to make handsome money. Before we move to the actual steps, let's first quickly define who a day trader actually is?
Who Is a Day Trader?
This is a person who buys and sells securities or cryptocurrencies almost instantly during a span of a single day.
They do not keep any open positions for the next day, they study the market trends and instantly place their orders to go with the flow and earn some returns on their initial investments.
Steps to Become a Day Trader
Here are 7 easy steps to kick start your day trading job and earn a handsome side income:
Assess Yourself
This is probably the most important part to start day trading. You must analyze how much time you are ready to devote to this particular area, what is your risk tolerance and how much capital you are looking forward to investing. Here are some crucial things you need for day trading:
Constant Learning

Risk-Taking Abilities

Long Working Hours

Little to No Leave from Work
Trading Strategy
You have to define your trading strategy by constantly learning different trading styles used by day traders. You also have to define your risk tolerance if you are playing big. Risk tolerance directly impacts your trading strategy because it defines how much you are putting at stake to get those high returns.
Arranging Capital
If you are willing to take risks then you must have sufficient capital. It's also recommended to start day trading with your spare money and do not quit your job until or unless you think that your savings will easily cover your expenses for months to come. 
Understand Markets
Some day traders blindly jump into any market without studying it. Successful day traders have a strong foundation of knowledge before they invest a single penny. They also take risks but their risks are calculated because they studied the markets.
Learn About Securities
A day trader must know the difference between Stocks, options, futures, mutual funds, and ETFs. All of these are traded differently, so traders must study all types of securities before they place their first order.
Choose Broker Wisely
In day trading, your transactions are going to be more frequent and that's why you must choose a broker having fewer brokerage costs. Furthermore, you should also ensure that the trading software, integrated trading solutions, historical data, and other utilities are reliable enough. 
Start Small & Expand Big
After studying your targeted markets, do not invest all your capital in one place. Take a fresh start from smaller investments and then expand slowly.
You obviously have to bear some losses during the trading process even after studying the markets but make sure that your overall returns are bigger than your overall loss.
Try to reinvest your money and expand your trading bucket by shifting to active trading.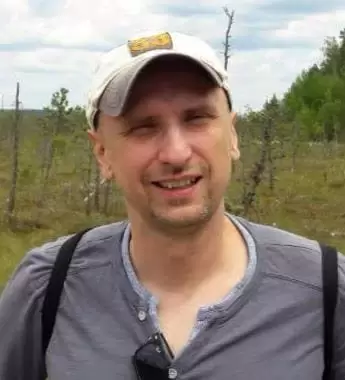 Petr is a serial tech entrepreneur and the CEO of Apro Software, a machine learning company. Whenever he's not blogging about technology for itechgyan.com or softwarebattle.com, Petr enjoys playing sports and going to the movies. He's also deeply interested in mediation, Buddhism and biohacking.