Different countries of the world limit access to a particular type of online content for diverse reasons starting from the willing to increase workforce productivity ending with the attempt to block access to inappropriate content. Using VPN, you become able to connect to remote VPN servers. Moreover, the service encrypts your Internet traffic and changes your IP protecting you when surfing the web; such a way it becomes impossible for third parties to monitor your activity.
VPN in India
More and more citizens of India start thinking of the way to safeguard themselves online, so they take advantage of bestvpnrating in order to feel safer when surfing the web. The inability to express one's opinion freely has to lead to the fact online privacy issue concerns a great number of Indian people. So what way VPN may help you?
Peer-to-peer file-sharing
It lets users share music or movies with friends online. This can't be done through your ISP, as it has its own rules and limitations. However, you are able to send and receive any files facing no problems if you have already installed a VPN.
If you want to access any website easily, then you should definitely install a VPN. The service makes it possible for Indians to access content that is not available in their country, such as American Netflix or Hulu. Using VPN services, Indians are able to access popular Indian content, for example, Hotstar TV, while traveling abroad.
Safety when connecting to public networks
Public Wi-Fi networks don't encrypt your data making such connection unsafe. This may seem intimidating; there are so many thieves willing to steal your personal info. As soon as VPN encrypts your data, and as soon as you can install it on all your devices, you will feel much safer when going online.
No censorship and monitoring
Despite the fact censorship isn't really developed in India, VPN lets you access any content for free. If you visit a country like China, you won't have access to most sites in India or the United States. However, you will be able to bypass both web censors and limitations if you install the service.
Bypass network restrictions
There are always restrictions and admission rules when you are willing to connect to the web at the university or at work. In some cases, it's forbidden to access social networks, YouTube and even check your personal email. Installing a VPN, you will have an opportunity to bypass these network blocks.
You should have the right to watch, explore, share, and do anything you want to online not worrying someone's watching you or someone is tracking your activity.
VPN For Torrenting
More and more users from all over the globe are searching for the best way to protect themselves online and make it impossible for others to monitor their activity. Thousands of BitTorrent users have already made sure VPN network is the most convenient and reliable way to ensuring safety and privacy. Paying just a few dollars a month, VPN redirects your traffic through its servers hiding your IP from third parties. There are free VPNs you can take advantage of; however, they are much slower and not very suitable for demanding BitTorrent users.
Unlike other services, VPN doesn't only hide torrent traffic; it hides all the traffic passing through your computer. The main task of VPN providers is to provide users anonymity hiding their IP, as well as encrypting traffic from ISP. Such a way, you are able to remain anonymous, and no one can find out what and when you have installed. However, purchasing a VPN plan, make sure it provides these functions; otherwise, neither your security nor anonymity will be ensured.
Installing torrent files can take much time, even a few hours if you use a service with a slow server speed.
Downloading torrent files, the VPN connection may disconnect any time; however, the installation may continue under your real IP. To avoid this, make sure your VPN provider has a Kill Switch function and stops all your Internet activities when disconnecting from the service.
Not all providers allow users downloading torrents. If you want to install torrent files then make sure the service has P2P optimized servers.
Bypassing Blocks In The US
When you try accessing a website, the ISP receives the request and forwards it to the destination. As the Internet traffic passes through your provider, it becomes able to see everything you do on the web. Moreover, they can send browsing history to advertisers, government agencies and other third parties.
VPN may help you with that; it redirects Internet traffic through a specially configured server masking your IP and encrypting all data sent and received. Encrypted data is meaningless to anyone who intercepts it since it can't be read.
Without a VPN, your connection is unsafe. Your Internet provider, employer, etc. will be able to view your data, record and use it anyway they want to. Government agencies are able to monitor your activity on the web and transfer saved metadata to each other.
Have you ever considered using a VPN when visiting websites? If you are in the United States, it is likely you have never thought you need to install such a service. You may think VPN is essential in countries with limited Internet access; however, it's not so. It becomes clear that VPN for private Internet access is a catch regardless of your location.
If you're willing to get access to such media giants as Hulu or Netflix, you have to use a VPN. After all, some content is not available to the rest of the world due to copyright protection. So if you want to watch streaming content from Netflix or Hulu, use Rocket VPN. It provides sufficient speed so that you can watch high-quality videos.
With the help of VPN in the USA you can be sure your data is encrypted and your IP is masked. Your ISP can no longer see what websites you visit since all your actions are going to be hidden. As a result, it can neither collect your metadata on the web nor record your browsing history.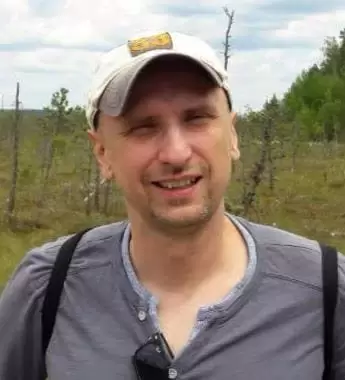 Petr is a serial tech entrepreneur and the CEO of Apro Software, a machine learning company. Whenever he's not blogging about technology for itechgyan.com or softwarebattle.com, Petr enjoys playing sports and going to the movies. He's also deeply interested about mediation, Buddhism and biohacking.