Are you someone who frequently torrents on the website Popcorn Time? Then you must be well aware of the fact that it is important that you use a premium Popcorn Time VPN. We would always recommend that you download legitimate content on torrent websites, no matter what you torrent. But it is advisable that you use a good-quality VPN. The one that not only provides you with security and privacy but also protects you from getting throttled by your ISP.
In this article, we will explore the benefits of using a good VPN for torrenting. We will also discuss how a VPN enhances your privacy while sharing P2P files. Also, how it helps you surf the web in a more secure way, and what features you need to look for in a VPN before subscribing to it.
What Is a VPN?
A VPN or a virtual private network is an internet tool. It helps you access the web safely and without worrying about getting throttled. And it also helps you bypass geo-restrictions and censorship easily by changing your virtual location and IP address.
It basically encrypts your internet traffic before it leaves your system. Also, it changes your virtual location to the region whose remote server you choose to connect to. The numerous encryption protocols and security and privacy features establish a secret tunnel between your device and the remote server. Thus, a VPN changes your location and IP address in the process.
Hence, a VPN conceals all your internet activities from your ISP and everyone else on the internet and helps you access the web or torrent anonymously.
Why Do You Need a VPN While Torrenting?
Several torrenting websites often suggest you use a VPN while torrenting. But do you really know why? Do you know what benefits can a VPN give you when you torrent? Well, here are some of the advantages of using a versatile VPN while torrenting on websites like Popcorn Time.
Bypass Geo-Restrictions
Several torrenting sites, including Popcorn Time, and streaming platforms are geo-restricted in numerous countries. This takes place due to different entertainment laws and regulations. However, since your IP address changes when you use a VPN, the internet can only see your virtual IP address.  It can belong to a remote country where your desired website isn't geo-restricted. Thus, you can easily unblock a geo-blocked website with a VPN.
Circumvent Censorship
Most educational institutions and organizations restrict the use of internet based on their rules and regulations. So, if you are working or studying at a place that implements censorship on Popcorn Time and other torrenting and streaming sites, a VPN can easily help you get around these issues and download torrents without anyone noticing it.
Avoid Legal Infringement Issues
Thanks to the robust privacy features that most good-quality VPNs offer, your internet activities are completely concealed. So no one on the internet knows what you are sharing. THus, it saves you from the eyes of any copyright owners. Hence, you can easily avoid getting into legal infringement issues.
Avoid ISP Throttling Issues
Your internet service provider tends to throttle your internet speeds if you use a lot of bandwidth allotted to you. Your ISP does this to limit your internet usage. However, when you use a VPN, it doesn't get to know what you are doing over the internet and how much bandwidth are you using. Hence, your ISP doesn't throttle you at all.
Enhances Your Privacy
A premium-quality VPN offers powerful security and privacy features and encryption protocols. They provide you with military-grade encryption and hide your online activities from everyone on the internet. Any hacker or cybercriminal trying to spy can only see your virtual IP address, and not the real one. Thus, none of your activities or data get leaked to anyone unauthorized.
Features You Should Look For in Such VPNs as a Popcorn Time VPN
If you are a newbie and go to a search engine to find a suitable VPN for yourself, you will be overwhelmed to see the number of features that you get with a host of different VPNs. Therefore, it is important to make yourself aware of the essential features that you need for a good torrenting experience.
Here is a list of some features that you should look for in your VPN before subscribing to it.
Plenty of servers. Look for a huge server network with plenty of servers near your location and in countries that do not restrict Popcorn Time. While torrenting on Popcorn Time, connect to a server in Poland, Spain, or Switzerland where piracy isn't illegal. If you just want to access the web securely, connect to a VPN server located closest to your physical location so your speed isn't impacted a lot.
Privacy and security features. Choose a VPN that offers strong security and privacy features. For instance, a kill switch, a no-logs policy, AES-256-bit encryption, DNS and IPv6 leak protection, split tunneling, and more.
Good speeds. Go with a VPN that offers good speeds to avoid delays in downloads or uploads due to buffering.
Ability to bypass geo-restrictions. Always choose a VPN that can easily get past the geo-restrictions and censorship of popular websites, streaming platforms, and torrenting sites. So you can easily access the internet from anywhere in the world.
Compatibility and intuitiveness. Subscribe to a VPN only if it offers compatible, fast, and user-friendly apps for the devices that you own. Also, make sure that the VPN that you choose offers 24/7 customer support through chat or call. Also, make sure it has a trustworthy money-back guarantee to let you try the VPN risk-free.
Conclusion on a Popcorn Time VPN
Using a Popcorn Time VPN isn't a luxury but an extremely important thing. The biggest advantage of using a VPN for torrenting is that you can easily ditch copyright issues by hiding your internet activities from everyone over the internet.
However, it is important that you use an exemplary VPN for securing your internet activities while torrenting, not only because it helps you avoid legal infringement issues, but also to bypass the geo-restrictions and avoid ISP throttling.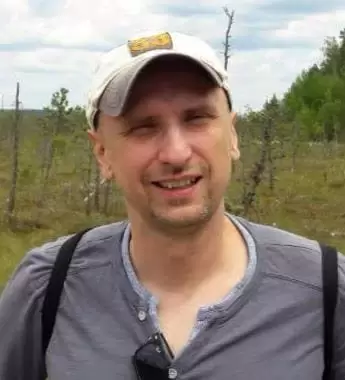 Petr is a serial tech entrepreneur and the CEO of Apro Software, a machine learning company. Whenever he's not blogging about technology for itechgyan.com or softwarebattle.com, Petr enjoys playing sports and going to the movies. He's also deeply interested in mediation, Buddhism and biohacking.