The tech industry constantly keeps on evolving. There was a time when sharing files was always a hassle. One would create a file, share it with a colleague, make changes, and then keep versions of all changes. This made storing a single file a huge problem. 
But that problem doesn't exist anymore due to different file upload services offered by cloud technologies like Filestack that make data storage and management so much easier than it was. 
These services help with data synchronization, collaboration, sharing, and so much more. Let's understand what else a file upload service can help with when it comes to storing and managing data online. 
Importance of File Upload Services
File upload is the process of transferring digital files from a local device to a remote service through a network connection. File uploads are essential for user productivity, enhancing business services, performance optimization, and many other applications. 
Syncing and storage file services help access files from anywhere. Syncing documents on cloud technologies creates a backup of them by default. This means if a user loses a device like a laptop or a phone, they'll still be able to access all the files by logging onto the syncing service using any browser. 
Plus, file upload services make team collaboration easy. Teams can use a real-time backup to continuously make changes to files where other team members can analyze them and see everything happening. This helps streamline the sharing and editing process, causing less confusion because every version is kept. 
Factors to Consider When Choosing a File Upload Service
At first, a file upload service may seem uncomplicated. However, taking a closer look reveals it requires a great deal of work to ensure compliance, reliable storage, a high level of security, and a user-friendly interface. 
Let's look at some factors we should consider when choosing a service:
Compatibility with Previous Platforms 
Users mostly upload files from their device storage, which is why file upload software makes the upload process as convenient as possible.
These services help users upload data from different sources like a remote URL, cloud storage, social media, and other services like Huddle and Evernote. 
Intuitive User Interface and Ease of Use 
A user-friendly file upload service is crucial for a great upload experience. Some user-friendly features include a responsive interface, multiple upload capability, and a preview feature to help ensure that users have selected the correct file.
Enhanced Speed 
Another important factor is the upload speed. Most users would expect their files to be uploaded quickly, regardless of the number of files or the size. This is an important factor that affects user experience. 
So, using a file upload service that's fast, uses a CDN, and uses compression techniques helps to increase the upload speed. 
Reliability 
A file upload service should also be able to upload files without any interruptions. It also shouldn't ask users to upload files again and again. 
So, some features to look out for include progress bars, resumable uploads, and upload error handling. 
Affordability 
Another important factor is how much the file upload service fits the budget. Look for pricing models with no hidden charges and companies like FIlestack that offer different plans to accommodate different requirements. 
Different Types of File Upload Services
There are plenty of file upload services available on the market, each with its pros and cons. This is why it's important to understand what type is best for which purpose and go with it. 
Let's look at some popular options:
Cloud-Based Solutions 
Cloud storage services are a type of online storage solution that helps to store digital data on remote servers handled by a third-party provider. Some storage services include Filestack, Microsoft OneDrive, and Microsoft Azure. 
These services offer real-time backup, storing and updating frequently, backing up critical data for protection, and recovering data in case of an unexpected loss. 
File Transfer Protocol (FTP) 
A file transfer protocol is another type of upload service that transmits files between computers over transmission control protocol and internet protocol (TCP & IP) connections. 
It relies on two communication channels: the client and a servicer. There's another "command channel" for controlling the data when transmitting file content.
Web-Based File Transfer Tools 
Web-based file transfer refers to different services available on the internet that allow users to share files for other people to download. 
Tips for Optimizing Your Use of File Upload Services 
Here are some tips for optimizing the file upload process: 
Set up multiple upload streams.

This can help increase upload speed and latency to ensure files — even large ones — can upload faster. 

Compress file size.

Compress file size by decreasing the image size, complex layouts, and other data-rich elements to optimize uploads. 

Keep backups of important files.

It's important to have several backups of important files in several places so we never lose them. 

Use security protocols.

Use security protocols like HTTPS or SFTP when transferring and accessing files on the web. 

Organized folders.

Having organized folders with understandable names helps to manage and locate files easily.
Benefits of Using a Cloud-Based File Handling Service
Creating, storing, and managing files is a need for every organization. For that, organizations need an accessible and effective way to structure the content so every team member can take advantage of it. 
With more and more organizations shifting to cloud-based file upload services, it's essential to take full advantage of a cloud-based file handling service. Let's look at some benefits that it can bring to a company:
Increased Scalability
On-premises servers make it next to impossible to scale a company. If a company needs more space, it'll need to invest in more data servers. However, a cloud-based platform helps make scaling effortless. 
Generally, cloud-based providers offer multiple storage plans that can be updated as per needs, so we can easily scale up or scale down when required. 
Increased Flexibility
Cloud-based platforms have more flexibility in terms of accessibility and collaboration. Teams can easily create, edit, and share files instead of relying on-premises servers and IT infrastructure. 
This makes the content accessible to whoever needs it within a team by providing security rights to those who need it. 
Ease of Use
Cloud-based file-handling services have user-friendly elements that are intuitive to use. They ensure the file management process is simplified and easy to use for everyone. 
Users can use drag-and-drop functions, file preview options, and more to enhance workplace workflows. 
Enhanced Security
Cybersecurity is one of the biggest concerns when storing data online. Hackers may use other viruses and ransomware attacks to access important files. 
However, cloud-based platforms use tools like zero-trust controls, file encryptions, and threat detection for secure file uploads.  
Cost-Effectiveness
On-premises storage needs a significant amount of investment. The initial costs are high since we need to install hardware and large servers to store files. The size can vary depending on the requirements. However, a cloud-based file-sharing platform can be set up at a much lower cost. 
Instead of handling everything onsite, the cloud service provider installs and maintains the hardware online to provide cloud file storage. It also eliminates the need to update software, which lowers the overall cost. 
Frequently Asked Questions
What are the important factors to consider when choosing a file upload service?
Compatibility with previous platforms

An intuitive user interface and ease of use

Enhanced upload speed

Reliability

Affordability
What are the different types of file upload services available?
These cloud-based solutions like Filestack, Microsoft OneDrive, and Microsoft Azure, File Transfer Protocol (FTP), and web-based file transfer tools.
What are the benefits of using a cloud-based file handling service?
Using a cloud-based file handling service offers benefits such as increased scalability, increased flexibility in terms of accessibility and collaboration, ease of use with user-friendly elements, enhanced security measures, and cost-effectiveness compared to on-premises storage solutions.
Conclusion
File upload services can help users manage files online, collaborate with colleagues, track changes, and get enough storage for their data uploading needs. They can also help businesses and developers save time and resources by improving their file-handling workflows. 
In other words, embracing a cloud-based file-handling service like Filestack brings scalability, flexibility, enhanced security, and ease of use to organizations. So, let's take control of our files and streamline our workflows with the power of FIlestack's cloud!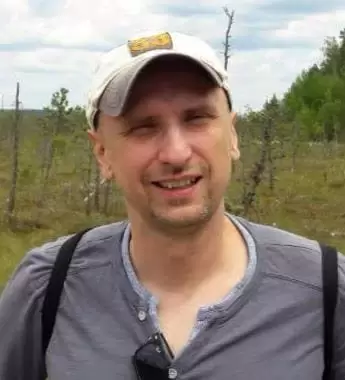 Petr is a serial tech entrepreneur and the CEO of Apro Software, a machine learning company. Whenever he's not blogging about technology for itechgyan.com or softwarebattle.com, Petr enjoys playing sports and going to the movies. He's also deeply interested in mediation, Buddhism and biohacking.