The full-stack identity verification and compliance tools startup, iDenfy, partnered with Artfinder, the global art marketplace designed for artists and customers. iDenfy's biometric ID verification solution will ensure compliance. Also, it will ensure a swift sign-up process for Artfinder's sellers and buyers.
iDenfy asserts that e-commerce has become a popular way for millions of people worldwide to shop, including in the art industry. While online marketplaces offer convenience, they also have potential risks. For instance, fraud and identity theft. iDenfy recommends implementing robust Know Your Customer (KYC) tools. One should do it to ensure compliance and prevent fraudulent activities online. By doing so, businesses can provide a secure environment for their customers to buy and sell artwork confidently.
What Might Biometric ID Verification Mean
Artfinder shares the belief in prioritizing security measures. As an online art platform, its ultimate goal is to maintain the highest levels of security for its users. At the same time, the company aims to ensure a seamless and hassle-free experience. For example, when conducting business with merchants worldwide. In their search for an identity verification provider, Artfinder prioritized a certain solution. It could guarantee security and the best possible user experience for their growing community of over 7,000 artists worldwide.
Artfinder aimed to replace its in-house ID verification system and document storage with a fully automated KYC process managed by a reliable third-party IDV provider. To avoid time-consuming verification procedures, Artfinder partnered with iDenfy and implemented its biometric identity verification service. This partnership enabled Artfinder to offer customers the reassurance of using a secure service to share their identity documents rather than directly requesting to see them.
The Importance of Trust
Artfinder chose to use iDenfy's verification solution to make the sellers' and buyers' onboarding process simpler. When asked why they selected iDenfy, Artfinder officials emphasized the importance of trusting all of their partners. Before partnering with iDenfy, Artfinder managed verifications internally. Now, by collaborating with iDenfy, the art marketplace can focus on other business operations while iDenfy handles the KYC process and manages their personal data storage.
iDenfy's software is powered by biometrics and liveness detection technology to conduct a comprehensive identity verification service. This enables the system to identify photo and video spoofing, montage, and other forms of graphic manipulation within seconds. By comparing the user's onboarding selfie with the submitted ID document, iDenfy ensures that only authentic and trustworthy identities can access Artfinder's network.
Quickly confirming user identities allows Artfinder to onboard more new artists and helps establish long-term relationships with its customers. That allows the company to build the trust of its growing audience. Additionally, real-time human supervision supports iDenfy's automatic ID verification process. The company's in-house team of experts reviews each verification result to ensure accuracy.
"A feature we appreciate about iDenfy's solution is that you can access the verification links from multiple devices without downloading the app. We're proud to have partnered with iDenfy. Their team helps us maintain a seamless verification process." — said Aneta Bukowska, Senior Finance Manager at Artfinder. 
"We recognize the significance of maintaining regulatory compliance. Also, we value delivering an efficient customer onboarding process. We are happy to collaborate with Artfinder. We are also happy to alleviate their concerns about safeguarding sensitive data, securing their brand, and keeping the art community safe." — commented Domantas Ciulde, the CEO of iDenfy. 
Conclusion
iDenfy is a RegTech startup that provides AML, KYC, and KYB compliance solutions to businesses of all sizes. The company has been recognized as a leading identity verification software in G2's Winter 2023 report. iDenfy has also won the "Enabler of the Year" category at the Lithuanian Fintech 2023 awards.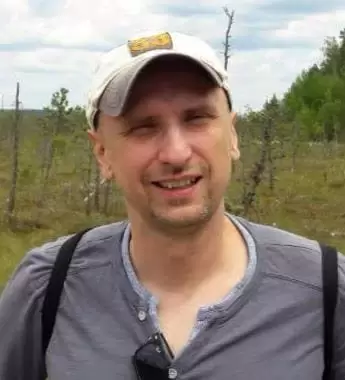 Petr is a serial tech entrepreneur and the CEO of Apro Software, a machine learning company. Whenever he's not blogging about technology for itechgyan.com or softwarebattle.com, Petr enjoys playing sports and going to the movies. He's also deeply interested in mediation, Buddhism and biohacking.