Getting a certification from Microsoft is what you need to gain a position of a computer systems administrator or a network administrator. It brings a number of benefits such as authority, high salary, career prospects, constant development in your profession, to mention a few. The MCSA Windows Server 2016 certification is what you need to apply for the positions mentioned above. But it's known that to earn any certification, you need to pass certification tests. Thus, you need to pass three exams to become MCSA Windows Server 2016 certified.
In this article, you'll know the tips on how to pass the Microsoft 70-741 Exam study (Networking with Windows Server 2016). which is the second of the three exams for the MCSA Windows Server 2016 credential. Passing this exam, you will prove your proficiency in the following topics:
Preparation and installation of Nano Server
Planning a server migration
Selection of suitable enterprise storage solutions
Use and management of Windows and Hyper-V containers
Build and manage deployment images
Whether you are self-study or attending an official Microsoft course, the various online and offline learning materials on the subject are a valuable aid to your exam preparation. Here are the ten most useful tips and resources for the Microsoft MCSA 70-741 exam.
Use Microsoft guides and manuals
Manuals and guides are essential, especially in self-study. They allow you to structure the learning process in the way that suits you best while highlighting topics that you may not have prepared properly.
"Exam Ref 70-741 networking with Windows Server 2016" by Andrew Warren is a useful handbook for the certification exam. The book is referred to as the official exam content for the Microsoft certification exam 70-741.
Start using Windows Server Practice Labs
The practice labs are the ideal place to learn about both software and technologies in a safe environment. Hands-on software know-how is vital for the MCSA Windows Server 2016 certification. This is why Microsoft provides online labs on MCSA technology.
Be a member of a study group
You can share tips, experiences, issues, and questions with other people in study groups. As a learning and certification community, Microsoft's Born to Learn provides the opportunity to discuss news and related certification articles.
The Working Groups section provides a way to choose the technology and tests that you want to prepare. Since there is no special area for Windows Server 2016 at the moment, you should start reading the earlier discussions of Windows Server 2016!
Have a look at the Virtual Academy of Microsoft.
You can use the Microsoft Virtual Academy as a free-of-charge training tool. You will find tutorials, presentations, as well as educational resources on all Microsoft technologies, which include the required 70-741 exam. Check out Exam Preparation Course for MCSA 70-741 exam. You will learn how to implement Network Solutions, DHCP, Domain Name Systems, Network Infrastructure, Network Connectivity, and IP Address Management.
Join a forum
There is hardly a better way to prepare for an exam than to network with other participants and read about past experience with the exam. In a forum, you can work jointly through difficult aspects, ask questions and exchange ideas.
The TechNet forums are a useful tip for anyone interested in Microsoft certifications or technical issues. There are a variety of existing topics, so chances are high that your questions have already been answered. Use the TechNet Windows Server 2016 General and Essentials Forum specifically.
Use Exam Dumps and Testing Engine
You will learn the format of the exam and prepare for the sorts of questions that will appear in the regular 70-741 exam by answering practice exam questions. In addition, you will learn how to avoid any gaps in your knowledge.
AtPrepAwayyou can get the most updated exam dumps for the Microsoft 70-741 test. The website offers you to get ete files, practice exam questions, check the answers, track your results and improve it if necessary. An excellent way to prepare is to get to know the software, so at PrepAway you'll find the ETE Exam Simulator that simulates the real exam environment. It's a great opportunity to get the insight of what is waiting for you at the exam.
Visit an official Microsoft course
Not for everyone is pure self-study the right way to learn. Enroll for the official Microsoft course and you will receive professional face-to-face training from an accredited Windows Server 2016 experts and learn together with other participants. Note, that you should take individual courses for exams 70-740, 70-741 and 70-742.
Without pain, there is no gain
Escape the shortcuts! No decorated jigs or anything. As we said before, what matters is the knowledge you have. In the moment of truth, when you have to solve the issue or complete the task, what will count is again your knowledge as well as skills. Thus, you can build a successful career in IT by passing the certification exam through your hard work, diligence and the goal that you've set. So, preparation and your efforts on the way to the MCSA Windows Server 2016 credential are essential.
Follow experts
Learn more about Microsoft technologies and current developments by following expert blogs – such as Senior Technical Evangelist and Microsoft MVP Robert Smit.
This keeps you up to date and gives your personal insights into the topic. Robert Smit's blog on Windows Server / System Center and Azure can be found at the WordPress website. So, don't wait, simply check it now.
Conclusion:
If you've set the goal to get the MCSA Windows Server 2016 certification, what you need to pass through is taking 70-741 exam. Preparation for the exam is not only to pass and get certified. Vigorous practice and study will enrich practical knowledge which will help in future career path. Braindumps and shortcuts may help for a while but in the long run, gained knowledge and experience will pave the way for your goal. Following the above-mentioned tips and using the named resources your success will be ensured.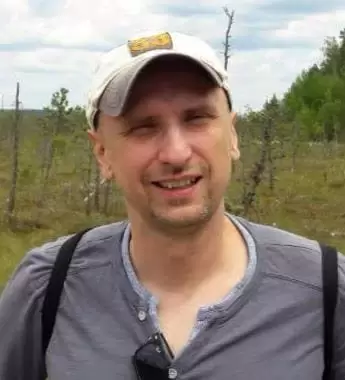 Petr is a serial tech entrepreneur and the CEO of Apro Software, a machine learning company. Whenever he's not blogging about technology for itechgyan.com or softwarebattle.com, Petr enjoys playing sports and going to the movies. He's also deeply interested about mediation, Buddhism and biohacking.