When employees sit in the office, it's easier to track how tasks are completed. Unfortunately, there is no such thing as remote work, so managers often refuse this format. We have put together a few tips to help you work with remote teamwork management.

Since the pandemic's beginning, remote work has spread so much that now the opportunity to return to the office and an offline business process is scary. Since the beginning of this year, the trend has continued – according to a study by HeadHunter, the number of remote employees has increased by another 22%.
Track the Result of a Remote Team

In the office, it is easier to keep track of the employee. You understand how much time they work on a project and spend on smoke breaks and gossiping with colleagues. But such a control system risks becoming intrusive – and degenerating into micromanagement. With this work style, the manager controls every step and does not allow the employee to work independently.
It spoils the relationship in the team and imposes a bunch of unnecessary tasks on you. Instead of running the company, you're wasting your time checking on your subordinates. We advise you not to do that. Instead, leave the processes alone, and check the results – how employees coped with a particular task. Think about the consequence each employee is giving you; that is where you need a task management system to help you.
Choose a Convenient Messenger
Since all communication has switched to an online format, a separate chat in the messenger is needed. And if there are several departments, then a discussion for each department. Moreover, it would be best if you switched all your work processes to a unified project management system involving staff management functions, a CRM, and task management. Planfix.com is your best helper in this as it has all the mentioned functionality and has one the best online CRM system on the market.
Record the Time Spent by Your Remote Team
But the messenger is not suitable for setting tasks – tasks are often lost in flood in general conversations. Therefore, we advise you to start a Planfix.com task manager for the team and write out tasks there.
And to keep track of work productivity, ask employees to set a timer for each task. Turn it on when you start, and turn it off when you're done. Then you will look at the reports and analyze how much time the employee actually spends on work.
Create a Work Schedule

Employees should work in the same direction, strengthen the corporate culture, and actively broadcast the company's values. Create a work schedule – tell about the company's mission and what values you adhere to. Explain how the workflow is built: how remote employees interact when you can take a vacation, etc.
Work in Sprints
To keep track of the results and work of the team, set up a weekly meeting rule – for example, on Mondays. Discuss what was done during the week and set goals for the next "sprint" – that is, for the week. And so every Monday.
Discuss Career Path

Keeping employees motivated remotely is harder. Anything distracts from work: social networks, children or noisy neighbors, etc. Therefore, you need to discuss the employee's prospects. If one understands that they can take a leadership position in the company, the person has more motivation to work productively and be more proactive. Then someone who understands that there are no prospects and it's time to leave.
In general, keeping an employee motivated is not difficult – the main thing is to communicate more often, listen to feedback, and strengthen the corporate culture. Communicate the company's values openly and look for those who share these values. So, even with a remote team, you will work productively.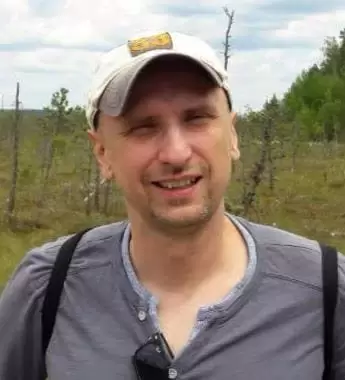 Petr is a serial tech entrepreneur and the CEO of Apro Software, a machine learning company. Whenever he's not blogging about technology for itechgyan.com or softwarebattle.com, Petr enjoys playing sports and going to the movies. He's also deeply interested in mediation, Buddhism and biohacking.