The website builder industry has seen a rapid expansion since the mass digital adoption brought on by the pandemic. The US market, holding over a fourth of the global market, even reached around $594.1 million in 2022. They expect this trend to continue into the new year. With more and more individuals and brands looking to publish their own websites in 2023. 
Because of advances in tech and more accessibility to a wider market, there are hundreds of website builders active today. With so many options out there, it can be overwhelming for a beginner to figure out what to choose. Thankfully, there are a few pointers that can help you find the best one for your needs. 
Look For No-Code Options When Using a Website Builder
A comprehensive website builder doesn't need to be overly complicated to provide what you need. There are plenty of reliable builders out there that don't require any expertise in coding. In fact, some of the best website builders in 2023 have drag-and-drop functionality. It lets you simply add elements to your site as you please. Even options that don't have drag-and-drop use visual interfaces with editors that you point-and-click to adjust. 
Popular no-code options include Wix, Squarespace, and Webflow. Each platform offers customization. And publishing without the use of code on your end, so it's very accessible for any beginner to learn and play around with. From there, it boils down to what other features speak to you while remaining in your budget range. 
Don't Be Afraid to Look for Templates
Starting a website from scratch can be a daunting process, but this is made simpler by the existence of website templates. Don't shy away from using a good template as your starting point because you can then populate it with your own unique materials. From there, you'll want to look for customization features that let you change things as needed to fit your style or brand. 
Plenty of well-known website builders like HostGator and GoDaddy carry tons of templates that cover a wide range of aesthetics and categories. A great template can help you quickly get started on your design process. It's important to be mindful of your web design because studies from Stanford reveal that 75 percent of website visitors judge your credibility from it. 
Check for Mobile Optimization for a Website Builder
Although you might be focused on design elements and content for your website, you also need to consider optimization and speed. This will play a large role in how much traffic your site will draw and maintain. Users are more likely to go back to a website if it loads efficiently. 
Although desktop is the standard, you should also think about mobile and look for builders that optimize for that format. This is because 61.52 percent of all web traffic is now from mobile, significantly overtaking desktop. That disparity will only continue to grow in 2023, so you should look for mobile optimization in any website builder you check out. 
Seek Out Features That Are Worth Investment
Although there are plenty of great website builders that are free, you may also want to invest in certain tiers that come with extra perks. Of course, you'll want to ensure that the features are actually worth the fee. Consider marketing tools, social media integration, and SEO management when looking at paid options. These are the biggest draws because of their potential to bring relevant traffic to your site and, if you are in business, lead to conversions. 
If you're looking to properly maximize a free website builder, make sure it still has essential features like templates, customization, support, and image libraries. It's important not to shortchange yourself when building your website as this is a pillar of your online presence. After all, 10,500 new websites are created every hour and you don't want to get lost in the mix.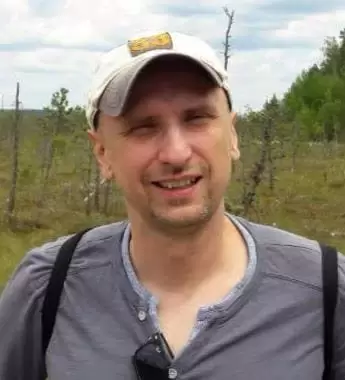 Petr is a serial tech entrepreneur and the CEO of Apro Software, a machine learning company. Whenever he's not blogging about technology for itechgyan.com or softwarebattle.com, Petr enjoys playing sports and going to the movies. He's also deeply interested in mediation, Buddhism and biohacking.