Have you ever used another computer or watched a video online and their YouTube was darker than usual? Those people were probably using dark mode and today you'll learn how to enable it on your computer.
YouTube's dark mode is easier on the eyes than the regular white background YouTube. YouTube's dark mode is available on its website as well as in the iOS and Android apps.
Enabling Dark Mode on the Website
Enabling YouTube's dark mode on your web browser is very easy to do and will immediately provide you a better viewing experience.
To enable dark mode you just need to click on your profile icon, located at the top right of the page, and click on the "Dark theme" option. To disable it you just need to click the same button again.
If you're not logged in, you can enable dark mode anyway. Instead of clicking on your profile icon, you will need to click on the three dotted icon (similar to Google Chrome's menu icon) next to the "Sign in" option.
Then, the steps are the same as if you were logged in. Just click on the "Dark theme" option and rejoice as YouTube turns into a darker shade.
Remember that the dark theme option is exclusive to the browser you're using. It won't sync to your YouTube or Google account. This means that you have to enable this option again whenever you use a different browser or a different computer, even if you're logged in to your account.
Enabling Dark Mode on iOS
Like the desktop version, both iPhones and iPads can benefit from YouTube's dark mode. Enabling the option in iOS is as simple as enabling it on your browser.
To enable dark mode in iOS you just need to open the YouTube app, tap your profile icon located at the top of the screen, go to "Settings" and enable the "Dark Theme" option.
If you wish to disable dark mode, just go back to the settings window and disable the option.
Enabling Dark Mode on Android
First of all, please note that Google is rolling out YouTube's dark mode slowly on Android. It isn't available on every device. At least not yet.
Enabling dark mode on Android is as easy as in iOS or in the web version. Tap your profile icon, head into settings, then "General" and enable the "Dark theme" slider.
If you can't find the option, then your device probably doesn't support it yet. Don't worry, the YouTube app is updated frequently.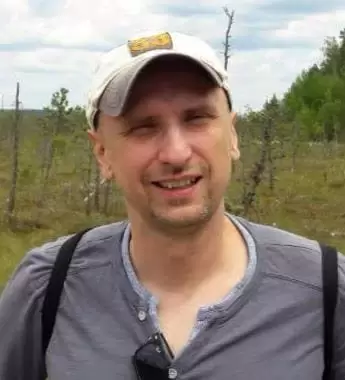 Petr is a serial tech entrepreneur and the CEO of Apro Software, a machine learning company. Whenever he's not blogging about technology for itechgyan.com or softwarebattle.com, Petr enjoys playing sports and going to the movies. He's also deeply interested about mediation, Buddhism and biohacking.