The question is pretty straightforward: should you install another antivirus or can you rely on your computer's security entirely on Windows Defender?
The answer, however, is not as simple, although we're inclined to say yes, Windows Defender is good enough for most people.
In this article we'll give you an overview of Windows Defender, making you understand if it's the right antivirus solution for you, and teach you how to enable it or disable it.
Windows Defender: An Overview
Windows Defender was formerly known as Microsoft Security Essentials and it was offered as an optional download back in the Windows 7 days. After Windows 7, however, Microsoft decided to change its strategy.
From Windows 8 onward, Microsoft decided to include an antivirus solution in its operating system.
Windows Defender is free to use and already comes packaged with your Windows operating system — as long as you're running Windows 8, 8.1, or Windows 10.
If you have another antivirus license, or simply wish to use another solution in alternative to Windows Defender, you will be pleased to know that Windows Defender automatically disables itself if it detects another antivirus software on your computer.
Obviously, Windows Defender doesn't have as much to offer as other security suites, but it does its job well enough to be easy to recommend. It's free and it detects almost every threat to your computer.
Windows Defender automatically monitors your downloads and also scans programs as you open them.
It is constantly updated (and it performs its updates on its own) and also provides you with an interface where you can perform an in-depth scan and monitor other facts about your computer's security.
What Does Window Defender Do?
Like we've said, even though Windows Defender is a good enough antivirus, it is not a full security suite.
Even if you consider it not to be a full security suite, you have to be surprised by what it offers (and by its quality).
Windows Defender offers a one-way firewall, parental controls, and even a game mode.
What it doesn't offer are things like VPNs or password managers.
Antivirus
Windows Defender is one of the quietest anti-malware programs in the market. You probably won't even notice that it is running.
It works like most antivirus software, scanning your system for known malware signatures and controlling what programs are doing at a given time, searching to see if they're infected.
Unless you opt-out of Automatic Sample Submission, your suspicious items will be uploaded to their servers so they can be analyzed. This kind of analysis is what allows antivirus programs to update.
Windows Defender antivirus features do more than simply check files' signatures and compare them against their database. The Microsoft antivirus has the ability to sift through malware code to get to the important bits (ignoring the fodder) and can even prevent ransomware attacks by controlling the access keys to important folders.
It does even more than that, as it prevents data from being stolen from your system and has the ability of — in the rare event of malware being able to rewrite important files — re-uploading said files to your OneDrive account.
Let's say, in the comparison of windows defender vs avast, we can see that although there is a free version on windows defender, there are no ads and it uses fewer resources than some competitors.
Performance
A few years ago, Windows Defender used to miss one threat in every five. Now, it misses next to nothing. The main caveat is that Windows Defender often mistakes legit software for harmful ones.
In tests done in April of 2018, Windows Defender was able of detected 98% of newly discovered malware, and 99.9% of more widespread malware.
Two months later, the detection rate was 100% — and it only had a single false-positive.
In case you're not keeping score, this means that Windows Defender scored as good as other widely known security suites, such as Bitdefender or Kaspersky. It also scored much better than common free alternatives, like Avast or Avira.
Although results are impressive for free software, the truth is that in six-month tests, Windows Defender didn't block 100% of commonly found malware. It only caught 98.4% and it racked up 41 false positives during the trial.
In other tests, by a different lab, even though Windows Defender managed to stop highly targeted attacks, it failed to prevent infection in 3 scenarios out of 75.
Privacy
Again, Windows Defender is not a software suite. It doesn't offer much in the privacy department. On the plus side, it doesn't try to upsell you anything, unlike other free alternatives.
Windows built-in firewall runs independently from Windows Defender. The same happens with the SmartScreen feature, present in Internet Explorer and Microsoft Edge.
The biggest win in the privacy department are the parental controls. You can find them in the Family Options section of the Security Center.
User Interface
The interface of Windows Defender falls in line with Microsoft's design decisions regarding Windows 10. Everything has that familiar look, which makes navigating through the several windows a relatively easy task.
The biggest gripe is probably getting to the actual security center. Starting from the Windows 10 Settings page, getting a full scan started takes a minimum of eight clicks. It's not perfect, but you learn to live with it.
If you just want to do a quick scan, you can do it much… quicker. There's a "Run quick scan" option if you right click the Windows Defender icon in the system tray.
The Security Center is built around seven pillars, each pertaining to their own security section.
If everything's alright in each specific section, then you'll see a green checkmark. If something in the section requires user action, then you'll see a yellow warning sign. A red "X" signals that something is wrong in that department.
Let's take a look at what each of the sections does:
In "Virus & threat protection" you can start scans and tune the antivirus settings to your liking, turning on and off the different types of defense.
"Account Protection" enhances Windows Defender's protection by incorporating it in your Microsoft account.
"Firewall and network protection" is self-explanatory. It's where you're able to change your firewall's settings.
"App & browser control" relates to SmartScreen features and website control.
"Device Security" allows you to decide how you want to protect your device.
"Device performance & health" looks at the health of your system, checking stuff like its battery life and general well-being of your hardware.
"Family Options" is the family control center. There you're able to choose how you want your family to interact with the computer and the internet.
How to Install Windows Defender
If you're wondering how to install Windows Defender and you're already running Windows 10 (or Windows 8 or 8.1), then you don't need to. You already have it installed.
Windows Defender is a part of the newest Windows versions and can't be disabled — unless you're installing another antivirus. Whenever you install a new security suite, Windows Defender disables itself, so there will be no conflict.
If you don't have any other security software on your computer, then you will be forced to use Windows Defender — which is not that bad.
Conclusion
Even though Windows Defender is not a full-blown security suite, it offers good enough protection for most users. It catches most of the malware typical users will come across and has a few security features which guarantee your device will be protected.
It has some drawbacks (like not being able to schedule scans), and it is not as good as some of the paid alternatives, but, again, it is a free and already installed piece of software.
In these things, user weariness is the best recommendation. Just don't venture to sketchy websites and your computer will be fine if you're just using Windows Defender. For other stuff, you might want to invest in better security software.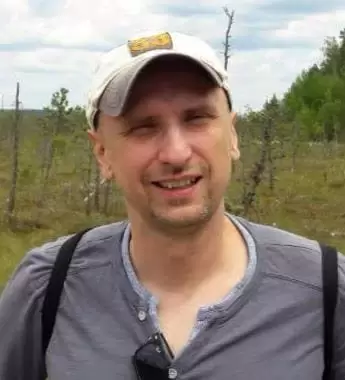 Petr is a serial tech entrepreneur and the CEO of Apro Software, a machine learning company. Whenever he's not blogging about technology for itechgyan.com or softwarebattle.com, Petr enjoys playing sports and going to the movies. He's also deeply interested about mediation, Buddhism and biohacking.