Sometimes employee training fails when you don`t take enough care of that.
Employee training is where an organization invests lots of effort and money.
An effective training program not only benefits employees but also the organization.
If the employees upskill themselves and learn from the training, it will eventually help the company grow.
So running an effective training program is essential by all means.
Although organizations invest lots of money in hiring expert trainers, software tools, and course designers, the training program fails to deliver the results as one expects them to be.
But, what are those loopholes in employee training?
How would you identify those and fix them? Let's dive into a few of them.
Employee Training Fails Without Implementing Personalized Learning:
Even though the course syllabus and modules are the same, the employees are not.
Each one of them is different and wants to learn at their own pace and in their way.
So, a traditional classroom approach where your employees need to sit for long hours and concentrate would not be an ideal approach.
Instead, you should have a personalized approach for it.
Thankfully, some amazing technological tools can help you create a personalized learning experience for your employees.
Learning management systems like Paycom help you with personalized learning approaches with learning types like asynchronous instructor-led, asynchronous self-paced, and blended learning.
With these amazing features, your learners can consume video content and course materials whenever they want.
Also, they can attend live classes too. So, tools like these are a great option to create personalized learning.
Old-School Approach:
In this digital world, the attention spans of the employees are very less comparatively.
They have access to their smartphones all the time. So, it's difficult for them to restrain from using it and sit in a classroom for long hours. 
Organizations should consider this as a problem and transform it slowly into digital learning.
As discussed earlier, employees can learn at their own pace without sitting in classrooms and webinars which can prove to be a tedious and time-consuming task.
So, organizations should consider transitioning into digital learning as early as possible.
Employee Training Fails With Disengaged Employees:
If the training program is not value-adding or boring, employees tend to lose interest.
There might be few other reasons like ineffective trainers and long lectures.
The solution for this problem is to involve employees and increase engagement.
You can opt for learning management systems that offer features like gamification.
It has points, badges, and leaderboards with which employees can understand their performance.
Also, it creates healthy competition among the learners and makes learning more fun and interactive.
It creates an addiction to learning positively.
Apart from this, hiring more experienced tutors or changing course materials towards a case-study or practical approach will work but it all depends entirely on the problem.
No Incentives:
Remember what motivated you to perform well in your high school or college?
Maybe good grades or hope for a bright career.
Likewise, your employees also need some motivation or incentives to push themselves and perform better.
You can offer a promotion if they perform well or a well-recognized certification that would help them add to the profile.
You should find something like this, which can motivate your employees to perform better.
Poor Сommunication From the Management:
If your managers are not motivated or disinterested in the training program, it will rub off on the team members.
No matter what technology you use, if your managers do not guide your employees and let them know the importance of training, it is likely to fail.
So, having motivated and effective HR managers and leaders can help.
Conclusion:
Employee training is too important to ignore.
There is a lot at stake in terms of money, time, and effort.
So, identify why it is likely to fail and have your solutions prepared for it.
Hope this article helps you find why employee training fails and how you can overcome them.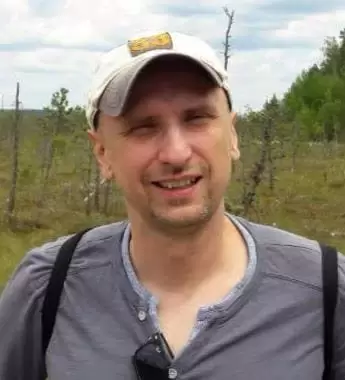 Petr is a serial tech entrepreneur and the CEO of Apro Software, a machine learning company. Whenever he's not blogging about technology for itechgyan.com or softwarebattle.com, Petr enjoys playing sports and going to the movies. He's also deeply interested in mediation, Buddhism and biohacking.