Just 10 years ago it was only possible to take a compliant ID as well as a passport photo only with the help of professional equipment, background, lighting, and printing.
Now times have changed. Cameras on modern smartphones shoot clearly and with high quality.
More and more authorities are switching to the electronic format and no longer require printed photos.
And special online services and applications allow you to process photos so that they meet official requirements.
Just take a look at how quickly, you can make, for example, a US photo from the comfort of your home!
However, many still prefer to be photographed at pharmacies or in photo studios. Let's look at the pros and cons of each method.
Taking a Passport Photo at a Drugstore or Specialized Photo Studio
The traditional way to get a passport photo.
In a few minutes, you will have your printed passport photo taken on a white background.
Pros: 
High image and print quality is guaranteed;

It will be done by a professional who knows the details of passport photographs;

No worries. You just need to look at the camera steady for a few seconds. Everything else will be done by the staff.
Cons:
High prices. The typical cost of a passport photo at a drugstore is about $15 for a pair of passport photos. Private photo studios charge even more.

Employees of the photo centers do not always care about your looks on the photograph. Hence there is a huge number of passport photos where people do not look as good as in real life.

Typically drugstores don't provide digital versions of photos, which are needed to submit electronic applications. Or they may be provided for a substantial additional fee, often doubling the cost of the photo.

If a photo service is not near you, it will take time to visit it. And in small communities, photo centers may simply be absent.
Passport Photos at Home and Doing Them Yourself in Photoshop or Similar Editors
If you are a pro in software for photo editing, you can take a passport photo at home.
Get acquainted with our guide for taking high-quality photos for your documents on your own.
Pros
:
You do not need to go anywhere. During the "stayhome" era it is very handy.

You can take pictures of yourself until you are satisfied with the result. Get the best looks.

You can use your digital photos repeatedly, saving money.

And finally, it is free.
Cons:
The most difficult thing here is a plain white background. To create it at home, without professional lighting is not an easy task. And changing the background in Photoshop requires time and skills. 

Some officials put extremely strict format requirements for passport pictures. It's not just the size that matters, but also, for example, the distance of the eye line from the bottom edge, as in the US passport photo. The slightest mistake will lead to rejection and the paperwork will have to be resubmitted. Thus, a large number of applications for participation in the DV Lottery are being disqualified because of incorrect photos.
The Best Option: Professional Online Services for Photo Processing
This method has the same advantages as the previous one.
Special tools like Visafoto.com will automatically process the photo in a couple of seconds. Plus:
You can take photos on any background.  Visafoto will replace it for you.

You will immediately receive versions of your photos for both electronic submission and printing, no waiting, it really takes several seconds.

You do not need to know the requirements for photographs for specific documents like a

US passport

or

Canada visa

, for example. Visafoto has data about all existing photos for documents in the world! 

The service will correct not only the background and size but also the quality of images. For instance, it will make a color correction and remove the red-eye effect.

Unlike photo services, Visafoto controls the result from "A" to "Z". Support helps users in the 24×7 mode, and if the photo for one reason or another is not accepted, then you will get a full refund.

It is cheaper than in pharmacies or photo studios. And you will be able to use your photos again and again.
Choose for which document you need the photo, be it a passport, visa or driving license, ID card, and so on.
Upload the photo taken at home and in a couple of seconds download the professional result. Go to https://visafoto.com .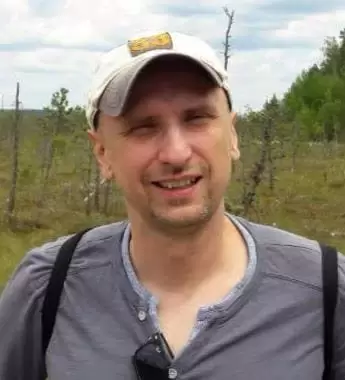 Petr is a serial tech entrepreneur and the CEO of Apro Software, a machine learning company. Whenever he's not blogging about technology for itechgyan.com or softwarebattle.com, Petr enjoys playing sports and going to the movies. He's also deeply interested in mediation, Buddhism and biohacking.