To start with, programming and engineering degrees are widely demanding disciplines in a variety of terms. For example, in order to grasp all the curriculum and be able to practice, one is obliged to possess a reliable laptop.
Otherwise, one will be looking for someone who "will do my programming homework". And this is only a drop in the bucket when it comes to powerful laptops. A lack of capable computer also leads to the unfulfillment of the syllabus. That is likely to manifest on the grades at the end of the year.
Thus, before starting an academic year, one has to pay close attention to the devices that are to be used during the year. There are a plethora of worthwhile devices. But we've narrowed your searchings and designed a list with the most outstanding electronic brains that are worthy of paying attention.
Surface Book 2
Are you a 3D Engineer and you intend to use your personal computer everywhere instead of the computer labs? Do you wish to run any project or various software on your laptop? Then this is a great laptop for your tasks. Surface Book 2 is configurable in terms of RAM/CPU/Storage. Moreover, it possesses one of the highest clock speeds among laptops, which is 4.2 GHz.
When it comes to the GFX, it is crucial to admit that:
it is compelling and is suitable for 3D Modeling software

you have two options: the GTX 1060, which is widely agreed to be the most significant consumer card for all CAD software these days.
Besides, even old hands in 3D Modeling Engineering state that they are able to do 95% of their tasks with the GTX 1060. Other than that, you can have the GTX 1050. It is not that costly as the previous one, but indisputably enough for all engineering graduates handing 3D Modeling and CAD software. In general, the laptop is made of aluminum, has a battery that lasts 8 hours, and is convertible.
Asus ZenBook 13 Ultra Slim
In spite of being cheap, the performance of this laptop is dazzling. They are fast and will give you way more battery life than higher and more robust processors. Even though it has Core i5, which is way less expensive than Core i7. Plus, you don't need to possess Core i7. It is too much clock speed for the engineering and programming software you will meet in college.
These are some cool features of this device. It comes with the fastest and latest SSD jammed into. Such an SSD means that your laptop will turn on and off in 4 seconds and run any program in a blink. Speaking of handicaps, we can't help mentioning that there is only one: it is the lack of a dedicated GPU.
However, it is not critical because only some mechanical, civil, and other engineers might need for 3 hours weekly throughout their fourth year. As to the display, it is full HD and has a matte finish. Backlit keyboard, as well as aluminum chassis, are also there. 
Acer Aspire A515 54G
By the same token, despite the low price of the laptop, which can cause second thoughts regarding its reliability, Acer is one of the best budget thinking machines that will not break the bank. Moreover, it is highly suitable for students that aspire to run 3D models.
For approximately $700, you will get a high-end processor and a top-notch graphics card, which is the MX250. Most of the tasks that you are going to encounter during your studies may well be fulfilled by this laptop. Plus, if you know that you don't need that powerful one, or you can't afford it, look for older models with the MX150 GPU. Both of them are to help you to deal with your academic-related stuff.
There is a variety of advantages of this model, which should be explained in a more broad scope. First off, such series are easy to upgrade. For instance, if you aim to add 8GB or even 16GB on top of the 8GB it comes with, you simply discard one screw, and here you go, it is open for an enhance.
On top of that, you can also squeeze in another storage device.
Nothing special when it comes to the material it is made of. Because of the low price, the laptop is made of plastic, though it is pretty heavy. 
Dell XPS 13 9360
The model starts with a Core i3 processor with 4GB RAM as well as 128GB SSD. However, you can upgrade it and end up with core i7 1TB SSD 16GB RAM. The average configuration, which is i5 core, 8GB RAM, and 256GB, is unequivocally more than enough to launch all of your engineering and programming applications.
However, each and every model don't have a dedicated graphics card, so the performance with 3D CAD will be limited. The most eye-catching aspect of this device is its weight and thinness, and the opportunity to choose the two screens, based on your preferences: a touchscreen 4k resolution, and a full HD (1080) resolution.
With regard to your engineering course, you are highly encouraged to select the second option for the reason that it will give you exceptionally more battery life and have extra money for your secondary needs. Additionally, if you are not a fan of convertible laptops, then Dell XPS 13 9360 is the most advisable for you.
Conclusion
The laptops, as mentioned above, throw light on the wide range of minicomputers notable of their unique features, such as the battery life, touchscreen, or a low price. It goes without saying that they will most likely perform all the tasks you are going to face in your academic life.
Moreover, the aforementioned laptops are extremely portable and mobile and possess solid-state drives that are resistant to the bulk of damages, especially during transportation. Choose one that you like the most and get your university assignments done quickly, and without any freezes.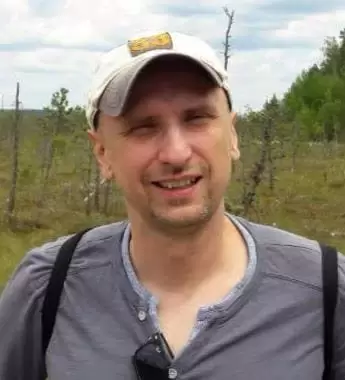 Petr is a serial tech entrepreneur and the CEO of Apro Software, a machine learning company. Whenever he's not blogging about technology for itechgyan.com or softwarebattle.com, Petr enjoys playing sports and going to the movies. He's also deeply interested in mediation, Buddhism and biohacking.