A smartphone is not only an entertainment center but also a useful tool for performing various tasks, especially for students who enjoy different kinds of apps. It can be a great help for them in enhancing academic results.
Modern devices are so well-performing that you can even use your phone to write term papers in the online mode. However, you will definitely require additional applications for this. We prepared a list of useful apps that can simplify the lives of many students. 
Scanbot
With the app Scanbot you do not need any additional applications to photograph the page of a textbook or any other piece of information. But what if you have to take pictures of several dozens of pages from different books?
A scanner and an appropriate computer program come to rescue. However, if you do not have these devices, a convenient Scanbot that you can keep in your pocket steps into the game. 
This application allows you to take pictures of the necessary piece of text without any fuss. With its help, you can immediately sort the created photos into albums to prevent any confusion.
The program can also automatically convert images to PDF files. Thus, you basically can take pictures of a textbook or journal, transform it into a digital format and always have it at hand.
Alarmy
If you are a heavy sleeper, Alarmy is a perfect solution for you. A smart alarm clock is an annoying solution that will not let you be late for a run or morning classes. How is it different from the traditional alarm clock on your smartphone?
Well, it is not that easy to turn it off by just pressing or button or swiping. The app will offer you several tasks to solve so that you can wake your sleepy brain up and get ready for a productive day.
Memorado (GEIST)
Keeping everything in mind is a challenging task, especially when taking into account the number of material students have to remember. Memorando (GEIST) helps users to develop their memory, improve brain function, and logical thinking in a light gaming form.
By passing various tasks, which become more complicated after each level, you will definitely notice a significant improvement in your memory. The application helps to enhance attentiveness and quick response.
We do realize that you have enough studies to cover, and that is why we offer you training sessions for your brain in a pleasant gaming mode. The only disadvantage of this application is that it has a large number of pop-up ads. You can solve this issue by purchasing a more extended version of an app.
Any.do
Any.do is one of many applications for students for task list maintenance and scheduling. Many people prefer it for aesthetic reasons — it has a simple and enjoyable design. Moreover, you can use both on your phone and on the web.
The functionality allows you to break down tasks into lists: personal goals, study, objectives for the year.
It is possible to work together with your groupmates if you are working as a team on a big project and need to share the subtasks and keep track of the process.
Weekly Timetable
Weekly Timetable is a vital app for a student to have a schedule at hand. This application keeps all the necessary information about the next class, the teacher, the audience, and important notes in one place. The digital schedule is compatible with Apple Watch and a widget. You don't even need to unlock your screen to check the information about the next class.
Moreover, it's easy to keep track of your homework right in the app. You can upload photos of the tasks or other materials. Sharing your timetable with your friends has never been so easy. It is possible to just send a special code to your groupmates in no time. With Weekly Timetable, you'll never miss a class again and never forget your homework.
Focus Keeper
Are you one of those people who are constantly scrolling down Instagram's newsfeed instead of doing homework? Focus Keeper application can help you concentrate on achieving better academic results or being more productive at work.
This app is based on the concentration method known as the "Pomodoro Technique". The idea is to take short breaks of 3-5 minutes each 25 minutes of working or learning process. Just turn on the timer and focus on your task. The app will remind you to relax and get back to work.
Revision of the Material
Applications for material revision are in high demand today, and technology seems to have achieved the impossible: they have made this activity fun.
If you are a flashcard fan, you should consider StudyBlue. It is an application for students that creates sets of cards using relevant information from your course. You can also make reminders for self-testing.
Another useful repetition application is GoConqr. It provides resources for creating test tables, association cards, flashcards, notes, and questionnaires, as well as for interacting and communicating with friends, classmates, or students from around the world. Alternatively, you can consider using Exam Countdown, which counts the days left until each of your exams.
Compile the Bibliography
If you have spent at least once hours working on a lengthy bibliography, you know how much time it takes to make sure that all the necessary information is in place and the right form. That's the part of the process that I personally hated the most. EasyBib is a handy application for students that can create an academic link to any book after scanning its barcode.
Since the rules of bibliography design depend on where you study, EasyBib offers the MLA, APA, and Chicago styles. Just scan the barcode or enter the title of the book, and voila, the link is ready!
CoinKeeper
It is incredibly essential for a student to have an app keeping an eye on the budget. Say, you have no idea where has your money gone. Applications like CoinKeeper can help you control all your incomes and expenses.
CoinKeeper synchronizes on different devices and also connects to online banks. You can set financial goals, and the analytics will tell you how successful you are dealing with them. If you are afraid that you will spend more than planned again, the application will help you to limit your expenses. Allocate a definite sum of money from your monthly income to pay for the essential things.
Most likely, these are transport, food, and accommodation. Distribute the rest of the money for each week and try not to go beyond the limit. It may take you a couple of months to get used to it, so don't quit if you don't get it right. This app will help you analyze your financial diet and save more money.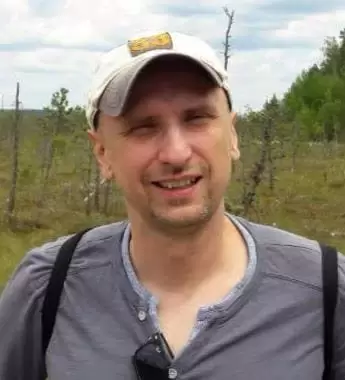 Petr is a serial tech entrepreneur and the CEO of Apro Software, a machine learning company. Whenever he's not blogging about technology for itechgyan.com or softwarebattle.com, Petr enjoys playing sports and going to the movies. He's also deeply interested in mediation, Buddhism and biohacking.