According to Statista, the overall market size of the global ride-sharing industry is estimated to reach 185 billion U.S. dollars by the end of 2026. This exponentially growing market size is the reason why many startups and entrepreneurs are planning to launch their own taxi booking platforms like Uber & Lyft. 
These industry giants are leading the market in terms of revenue. Nevertheless, the increased demand for feature-rich cab booking apps has made it easier for small-scale startups to gain the desired exposure. 
You have been planning to invest in taxi booking app development and launch your exclusive ride-sharing platform like Uber or Lyft? Then this article is for you. In this article, we have compiled a comprehensive guide. You will know how to get started with cab booking app development. Also, you'll laern features you'll need to integrate, and the right business model for your cab booking startup.
So, without any further ado, let's dive in. 
How to Develop a Taxi Booking App like Uber or Lyft
Like any other mobile application, if you want to build a successful cab-sharing platform, it would be imperative to devise a strategic development plan. 
This will allow you to develop a user-centric cab booking platform that makes cab booking less hectic and delivers a remarkable user experience to all the stakeholders. Here's a detailed step-by-step cab booking app development process. It'll help you build and launch a successful product like Uber or Lyft. 
Start With a Market Research
The first step towards developing a successful taxi booking platform is market research. The truth is there are dozens of cab booking applications available in the market and all of them have a predefined customer base. 
Conducting thorough market research will give you an insight into these customers and their preferences. Moreover, you'll also be able to analyze your potential competitors. Moreover, you'll analyze their business models for a better understanding of the market. 
After you've conducted a detailed market analysis, you should move toward the next phase of the development cycle. 
Identify Your Business Model
As of today, you can start an online cab booking business under different business models. For instance, apps like Uber and Lyft fall under the aggregator category . There multiple drivers can list their cars and accept ride requests from different customers. 
In addition to this, you can also launch an exclusive cab booking application for your own taxi agency. This will help customers book cabs for their long trips in advance. 
It's worth noting that before you go out and look for a team of professional taxi booking app developers, make sure to identify your business model. This will help you develop a personalized development plan and stay on the right path. 
Hire a Taxi Booking App Development Team
Unless you have an in-house development team, you'll most likely have to hire third-party app developers to handle the development process. 
Now, the team that you'll hire for your mobile app will decide its performance among consumers. That's why it's always advised to look for certain expert developers. The ones who have the essential skills to build a feature-packed cab booking app for your business. 
Here are a few golden rules that'll help you hire the most suitable taxi booking developers among a pool of available options. 
Narrow down your search list by looking for developers who have prior experience in designing taxi booking platforms. These developers would be familiar with the entire landscape inside out. They will implement the best practices to bring your idea to reality. 

An ideal way to analyze a development team's expertise is to go through their past work. Say you're communicating with a professional taxi booking app development firm. Make sure to go through their portfolio page to analyze the types of projects they've built in the past. 

Also, make sure that the developers you hire follow a transparent development process and follow a dedicated communication channel to keep their clients updated with the entire development process. 

If you are outsourcing the development process to an offshore development team, it would be better to establish a single point of contact so that you can receive all your updates anytime you want. In short, look for development teams with a dedicated project manager who'll overlook the entire process and keep you updated with the progress of the project. 
Decide on the Features
After you've finalized a development team, the next step would be to sit down with the developers and choose the features you want to integrate into your app. 
In general, the features of a cab booking application will mainly depend on the business model you want to follow. However, here is a list of some of the common features that remain consistent across all cab booking platforms. 
Customer/Driver Registration

Social Media Integration

Payment Gateway Support

Multi-payment support

Real-time navigation

Geolocation Support

Ratings and Reviews

Push Notifications

Fare Estimation

Pay Later

Travel History

Driver Tracking

Book Cab for Friends
With apps like Uber and Lyft ruling the industry, it would be crucial for startups to choose features that'll make their cab booking platforms stand out in the market. In addition to these basic features, you must utilize your insights and integrate features that'll help you maximize user engagement. 
How Much Does it Cost to Develop a Taxi Booking App like Uber or Lyft?
Any business owner or tech startup planning to launch a taxi booking app would want to know the overall development cost beforehand. Unfortunately, there's no one-size-its-solution when it comes to identifying the development cost of a taxi booking application. 
There are several factors that influence the overall cost to build your cab booking application. These factors include the hourly rates of the development team you hire, the features you want to integrate, and the target platform you choose. 
In general, it can take anywhere between $15,000 to $80,000. So, while you're looking for your developers, make sure to finalize the development cost beforehand to avoid paying unexpected charges in the future. 
Conclusion
Online taxi booking is one of the exponentially growing markets with both large and small-scale ventures gaining momentum. If you also want to step into this multi-billion dollar industry, hire a team of expert mobile app developers and launch a feature-packed cab booking application. The above guide is a simple insight into the entire cab booking app development process and it'll help you get started in the right direction.


Author Bio
Ranjit Singh is the founder & Director of RV Technologies and has been an avid technical blog writer too. His passion for business and writing informative articles on mobile app development is commendable. With years of experience in the IT industry, he has been able to bring up the best marketing solutions through app development that guides you at each and every step.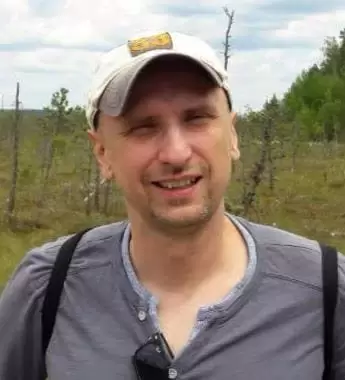 Petr is a serial tech entrepreneur and the CEO of Apro Software, a machine learning company. Whenever he's not blogging about technology for itechgyan.com or softwarebattle.com, Petr enjoys playing sports and going to the movies. He's also deeply interested in mediation, Buddhism and biohacking.