You need every advantage possible in the modern competitive business environment especially when developing a business intelligence application. Since technology advances so quickly, there is always space for additional improvements.
Similar to how quickly things change in other industries, the development of hi-tech mobile apps as well as business intelligence applications offers many opportunities.
Let's take a look at a few essential elements.You should take them into consideration in case you`ve decided to conceptualize and create your own business intelligence application. This is because  any business intelligence service requires only the newest features.
Key Points to Consider When Creating a Business Intelligence Application
Overall, it appears that organizations want business intelligence service to use BI tools easily. Thus, involving more vital team members in key decisions.
Another top objective for you is to make your application easily linked with existing systems. Also, it should always be able to progress from fundamental functions to more sophisticated analytical tools.
Dashboards
No matter what subject your app covers, having a clear and responsive dashboard is crucial. This is especially true in the fast-paced, sophisticated data-driven world of modern business.
Since it's designed to provide data in real-time with graphs and data that are simple to read, modify, and comprehend rapidly on a range of devices, here is where you should concentrate the lion's share of your UX/UI skills.
Think about offering basic templates for all user levels so they can create and distribute crucial dashboard data to all teams. Dashboards are the top feature. Business intelligence purchasers are seeking for it, according to this poll. A fundamental element, certainly, but it must be exceptional to compete.
Reporting for Business Intelligence Application
All levels of corporate management must be able to make reports efficiently. They have to make them accurately either using a variety of dynamic data sources. Depending on who needs it and why, many sorts of reports can be created, and in the past, the IT department was often required to link them together. Here are a few distinct reports that your app may concentrate on.
Operational Reports

They provide executives and managers with up-to-date information so they can make critical choices. They provide a quick summary of the day's, week`s, and month`s activity. 
Ranking Reports
Using these, decision-makers may assess departmental performance quickly and contextually by seeing multiple departmental figures in a ranking system. This might be changed in a variety of ways, such as across different sales teams or sales vs. marketing metrics. You can uncover and analyze more data if you add greater agility to a ranking reports application.
Ad Hoc Reports

This sort of reporting is for blue-collar workers on the whole, including those who aren't very tech-savvy. They design these reports to be produced fast, frequently utilizing just a small number of data types. These data types are unique to the user's role and requirements. One should use templates and simple instructions. This is because it is obvious that you should prepare these reports with the least amount of technical procedures possible.
Statistical Analysis
We are now moving into an increasingly sophisticated and powerful feature. Predictive analytics is a technology that many early adopters are reluctant to integrate into their initial BI suite. This happens due to increasing costs or a lack of trust in or information about how this technology might benefit them.
But you should also think about incorporating this ground-breaking technology into your app. Controlling such concentrated data can help you to make better judgments in the future.
There are many opportunities to develop a business intelligence application since huge businesses including insurance, manufacturing, healthcare, retail, and finance use predictive analytics to optimize their business choices.
Conclusion
When creating a business intelligence application, there are several other considerations to take into account. These apps heavily rely on the operating systems they support, whether they are browser-based or cloud-based, and how usable mobile devices are.
To try to fill that need, as you may wish to concentrate on a particular operating system or create a considerably usable program that works with a variety of platforms. Given the possibility of the transmission of sensitive data, you should also take into account a number of security measures with which you may restrict access to particular features to specific individuals.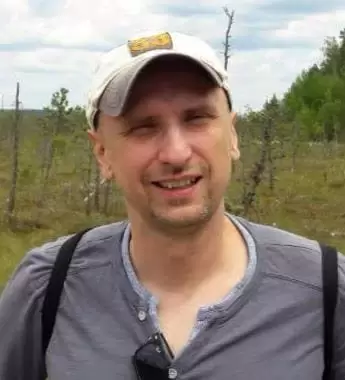 Petr is a serial tech entrepreneur and the CEO of Apro Software, a machine learning company. Whenever he's not blogging about technology for itechgyan.com or softwarebattle.com, Petr enjoys playing sports and going to the movies. He's also deeply interested in mediation, Buddhism and biohacking.