Do you know how you can make smartphones charge small business?
In a previous article, we discussed the different ways in which smartphones make our lives easier.
Smartphones have gotten so capable that there is virtually nothing you cannot do on your phone.
Everything from doing your grocery shopping to investing your savings can be done with the right app on Android and iOS phones.
Of course, smartphones are not only handy for personal users.
Businesses are also starting to leverage smart mobile devices and smartphones to operate more effectively and efficiently.
As the economy is recovering and businesses start to grow again, here are some of the ways smartphones can supercharge your small business.
Better Inventory Management for Smartphones to Charge Small Business
A simple barcode scanner app can turn your smartphone into a capable data input device.
You no longer have to type serial numbers and can instead turn to barcodes for fast scanning of inventories.
This means you can use your smartphones to charge your small business as well as for effective inventory management.
You are not limited to items with existing barcodes either.
You can use a barcode generator such as the one provided by Scandit to tag items using custom barcodes.
The company also offers its own barcode scanning software, allowing for easy integration out of the box.
Barcode scanning isn't just handy for inventory management.
You can also manage office assets, fast-moving goods, and even documents or letters using barcodes.
The possibilities are endless since you also have the option to integrate a barcode generator and scanner with custom software.
Healthier Cash Flow
A healthy cash flow allows your business to operate smoothly and grow exponentially.
There are many ways you can maintain a healthy cash flow, but it all comes down to being able to schedule your income and expenses appropriately.
Fortunately, you can now manage your entire budget and cash flow using nothing but a smartphone.
Cloud solutions now come with native apps that let you make budget decisions on the go.
Rather than having to open large spreadsheets, your entire business budget is available on your phone.
Business finance apps don't stop there either.
You can also visualize your budget as well as your current cash flow.
Visualization lets you be more meticulous with how you spend your money.
The right app will make maintaining a healthy cash flow very easy to do.
More Payment Options
Another interesting way in which smartphones charge small business are affecting businesses is in the payment sector.
Mobile payments are becoming more common, which is why businesses are now switching to tablets and smartphones – with an added payment terminal like Stripe – to accept payments.
By having a mobile payment option, you can cater to delivery customers who want to pay with Cash on Delivery (COD) without having to have a dedicated EDC or payment terminal.
You can also accept new payment methods such as Bitcoin and Ripple.
On top of that, smartphone payment terminals are also capable of reading conventional payment cards.
Some payment apps also integrate additional features, including mobile customer support, for a more unified experience.
There are still so many other ways to use smartphones to supercharge your business.
These three examples are great ways to get started if you want to prepare your business for the upcoming market boom.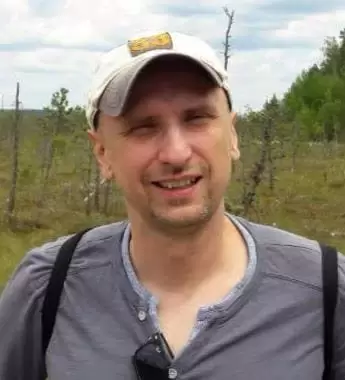 Petr is a serial tech entrepreneur and the CEO of Apro Software, a machine learning company. Whenever he's not blogging about technology for itechgyan.com or softwarebattle.com, Petr enjoys playing sports and going to the movies. He's also deeply interested in mediation, Buddhism and biohacking.