Can I transfer music from a PC to iPod without using iTunes?
This is probably the most asked question on the internet when you go online.
Well, to answer the question, yes, you can add songs and transfer music from a PC to your iPod without using iTunes.
There are various ways, but most of them are tiresome and some are outdated.
That is why we have found an easy and quick way for you to add songs to iPod without Itunes.
The application is known as Softorino WALTR 2.
To get you to have a better understanding of the application, here is a guide on how to add music to ipod without itunes by using the Softorino WALTR 2 software.
Transfer Music from a PC to iPod Without iTunes by Adding Songs to iPod Ising WALTR 2
Step 1 
The first thing you need to do is download the Softorino WALTR 2 application and install it on your computer or laptop.
After installing the WALTR 2 application, launch it.
Step 2
Now, you need to plug a cable of your iPod into your desktop.
But there is a thing you need to remember when plugging in the cable.
The first and the second-generation iPod supports the FireWire Cable and USB adapter while the rest of the generations use the standard type of USB cable.
When you are done connecting the cable, the app will automatically synchronize with the device.
There is another way as well to connect the iPod to the computer.
That is through Wi-Fi. If your iPod supports the Wi-Fi feature, then you can connect the iPod wirelessly and put songs in the device. 
Step 3
In this step, you have to drag and drop the songs that you need to transfer to iPod in the WALTR 2 application.
You can either drop a single file or an entire folder; it is all up to you.
If you are worried that your files will not run on the iPod then don't be.
Because WALTR 2 can convert any type of music format such as MP3, M4A, AIFF, FLAC, APE into the iOS format.
Step 4
After you are done dropping the songs into your app, you will see a bar on the screen that will tell you when the songs are fully transferred into your iPod.
This is it, you have just learned the process of how to add songs to the iPod without using iTunes.
Reasons Why You Need to Take Out Your iPods 
Most people say that the iPod is not trendy; to us, that is not true at all.
Here we are going to tell you compelling reasons why you need to take out your iPods in 2021.
Huge Storage
Some of you must be tired by the Storage full signs on your phone's notification bar.
But in iPods, you do not have to see these types of signs because most of the iPod models have storage around 5GB to a huge 160GB.
To give you a tally of how many songs you can save in your 160GB iPod, it's around 40 thousand songs. Pretty fascinating, right?
Long Battery Life
Do you know the usage time of an iPod classic is almost 2 days?
Not only this the timeframe goes up if you buy an upper model, it even touches the mark of 36 hours in the latest generation models.
Whereas mobile phones might not give you this usage time because other apps are running on your phone all day long.
Better Sound Quality
iPod classic has a better sound quality than iPod touch and iPod Nano.
The main reason is that they are designed with Wolfson music chips whereas the iPhone and iPod touch are equipped with a Cirrus Audio Chip.
These reasons prove that the iPods are better than mobile phones when it comes to listening to music.
Bottom Line of How to Transfer Music from a PC to iPod Without iTunes
By now, you must have established the fact that iPods are not outdated yet.
And there is an easy way to transfer music from PC to iPod without using iTunes.
You need to turn them on again, fill them with the latest music to listen to when you are out driving, working out, or doing some leisure activities.
And with the Softorino WALTR 2, you just could do that in a few minutes.
We are hopeful that this guide of how to add songs to the iPod has helped you add songs to your iPad with ease.
In case you are still doubtful about the process, then read our guide and try the process again.
Because we know Softtorino applications provide its users with simpler methods.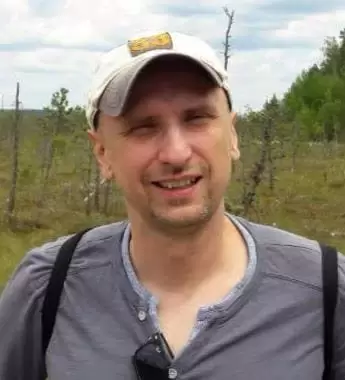 Petr is a serial tech entrepreneur and the CEO of Apro Software, a machine learning company. Whenever he's not blogging about technology for itechgyan.com or softwarebattle.com, Petr enjoys playing sports and going to the movies. He's also deeply interested in mediation, Buddhism and biohacking.