2022 is going to bring a lot of changes to the business world as well tech is definitely changing the business.
As technology continues to advance, the business world will only become even more competitive.
It is important for businesses to take a close look at the technology they use.
That way, they can stay on top of their competition.
What are some of the biggest changes that technology will bring to the business world this year and beyond?
Take a look at a few of the top examples below, and make sure your business is prepared.
Automation Will Continue to Rise with Tech Changing the Business 
One of the first changes that people should expect is that automation will continue to rise.
Time is your most valuable resource, and it is important for you to make sure you use it wisely.
Therefore, if you are still paying employees to do clerical work by hand, it is time to make a change.
Instead, you should take a look at automation tools that can help you make this more efficient.
That way, you can free up time for your employees to focus on other areas.
Take a close look at how automation technology can help you improve the efficiency of your company.
Cloud Computing for Remote Work Will Continue to Play a Major Role
There is a saying that it is hard to find good help these days.
Therefore, when you find good help, you need to do everything you can to keep them around.
One of the ways to do that is to allow your employees to work from home.
If you allow your employees to work from home, they have more autonomy over their schedules.
This allows them to spend more time with their families, particularly because they will not have to spend time in the car driving to work every day.
In addition, you will expand your geographic catchment area.
You will not necessarily be limited solely to those employees in your immediate geographic area.
Cloud computing can help you give your employees the ability to work from home.
Make sure you explore everything this option can do.
Companies Will Expand Their Payment Options
Business payments will be a significant issue in 2022.
Particularly with more people trying to purchase goods online, you need to keep your cart abandonment rate as low as possible.
One of the ways to do that is to offer more payment options.
For example, people may want to pay with something other than a debit card or credit card.
People also want to pay using Stripe, Google Pay, Apple Pay, and more.
If you give people the ability to pay with a wide variety of options, you will have an easier time generating more revenue.
Cybersecurity Will Become More Advanced
Cybersecurity technology has also come a long way and this tech is changing the business as well.
There is a good chance that your company is dependent on the internet for nearly all of its daily operations.
What would happen if your company lost access to the internet?
That is why you need to focus on your cybersecurity.
For example, you need to make sure you defend your company against the threat of ransomware.
Ransomware has the ability to encrypt all of your files, rendering them useless.
The best way to deal with this attack is to prevent it from happening.
Take a look at how cybersecurity can protect your company from harm.
eCommerce Will Continue to Evolve in 2022
Finally, you should expect eCommerce to continue to evolve in the current environment.
Even though it is true that a lot of people are returning to brick-and-mortar stores, there are lots of people who will continue to shop online.
Online shopping continues to rise in popularity, and this is something that will only continue to persist in the foreseeable future.
You should take a look at how e-commerce can help you generate an additional stream of revenue for your business.
This could be exactly what you need to expand your footprint in a very competitive industry.
Take a look at eCommerce.
Looking to the Future of the Business World and Tech Changing the Business 
These are just a few of the biggest changes that companies can expect to see in the business world this year and beyond.
Even though 2021 was a major year in the business world, 2022 is going to be an even bigger one.
It will be interesting to see what the business world does to adapt to these changes.
Companies that are able to make these changes first are going to have an edge over the competition.
Therefore, if you run a small business, see what you can do to adapt and match these trends.
Keep in mind that this is not something you need to do on your own.
If you have questions, you can reach out to a professional who can point you in the right direction.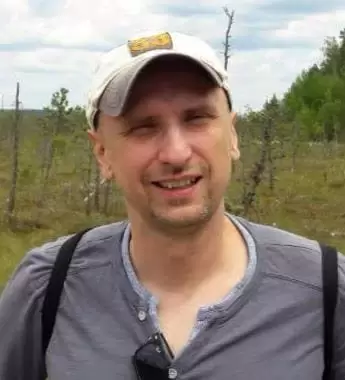 Petr is a serial tech entrepreneur and the CEO of Apro Software, a machine learning company. Whenever he's not blogging about technology for itechgyan.com or softwarebattle.com, Petr enjoys playing sports and going to the movies. He's also deeply interested in mediation, Buddhism and biohacking.