The Android app store, Google Play Store, is the largest mobile app store in the world, and it is packed with thousands upon thousands of apps and games. But you might be interested to know that it isn't the only option you have for downloading apps.
HappyMod is an Android app store with a big difference – it is unofficial, and it is packed with over 30,000 modified APK files that you cannot get from the official store because of policy restrictions. It is completely free to use, and you don't have to root your device, either.
How to Install HappyMod App
There is only one way to download HappyMod app onto your Android device, and that's to download the file directly to your Device.
Open your Android Settings app and tap on Security
Enable Unknown Sources and close Settings
Using your browser, open the HappyMod page and download it to your Device
Tap OK on the warning message
Open your Downloads folder, tap the APK file and wait while it installs
The app icon loads on your home screen when it's done.
How to Use HappyMod
HappyMod is much like the official app store; everything is in categories; just choose one and tap on an app or game to download it.
There is also a separate section showing you all the latest apps added to the store.
App Features
HappyMod offers users all these cool features:
Modded Games – these are modified versions of popular games
Safe, Fast Downloads – every app is put through a virus scanner before it can go into the store – if it fails, it is rejected. And all downloads are incredibly fast.
Multiple Language Support – HappyMod is supported in several languages, including English, Traditional and Simplified Chinese, Thai, Italian, and many more
Pause/Resume – start and stop your downloads when you want
Fixing HappyMod Errors
HappyMod has been reported as stable, but some users are reporting a couple of easy to fix errors:
Problem Parsing the Package
The source code is a string made up of a combination of characters, symbols, and digits. If the APK parser cant read this string, it will throw up an error. There might be a number of reasons why this happens.
But the most common are device incompatibility, corrupted file, and an incomplete download. Because of that, there are a few ways to fix it, so start with method 1 and go through until one fixes the error on your Device:
Method 1: Check Manifested HappyMod APK File:
This file is created if you made a modification to HappyMod, such as removing ads. If you customized the app, try these steps:
Open the APK file on your Device
Find the andriomanifest.xml file on your device and open it
Reset the file to the default
Another thing that could cause the error is if you changed the name of the file
Method 2: USB Debugging
Launch Settings and tap on About Device
Tap Build Number 7 times, and a message appears saying, "You are now a developer."
Return to the main Settings page and tap on the Developer option
Enable USB Debugging
Try installing HappyMod, and it should now work
Method 3: Corrupted File
The only way to resolve this is to delete the file and reinstall it, making sure you use the official source and that the download is complete.
HappyMod Not Installed
Again, there could be a few reasons why this has happened and a couple of ways to resolve it:
Method 1:
 

Clear Package Installer Cache and Data
Open Settings and tap Apps (App Manager)
Tap System and then Package Installer
Tap on Clear Data and Clear Cache in turn – Android 6 Marshmallow users will find these in Storage
If that doesn't work, try this:
Method 2: Enable Unknown Sources
Launch Settings>Security
Enable the option for Unknown Sources
If HappyMod still isn't working, remove it and start again, ensuring you leave that option enabled
Method 3: Rooted Devices Only
Open your Android browser, find and download a root explorer app
Open the app and copy the APK file
Launch System>App and enable permissions
Close Settings, HappyMod should now work again
Method 4: Clear Space and Set Path
One of the biggest reasons for an app not working properly is a lack of space on your device. Do some housekeeping – delete unused apps and files, move your media to external Storage, and generally have a tidy up.
Also, you may be trying to install HappyMod to your SD card – make sure it is properly mounted. If you can, try not to do this as the installer sometimes struggles to read the APK on the card.
HappyMod is something a little bit different, so try it today and see how you get on with it. It's free, and you have nothing to lose by trying.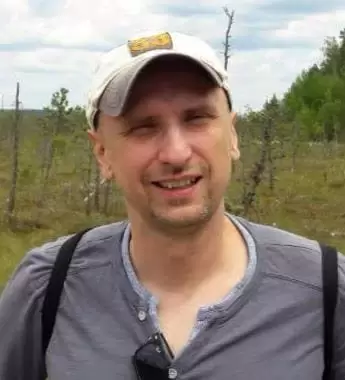 Petr is a serial tech entrepreneur and the CEO of Apro Software, a machine learning company. Whenever he's not blogging about technology for itechgyan.com or softwarebattle.com, Petr enjoys playing sports and going to the movies. He's also deeply interested in mediation, Buddhism and biohacking.