Many Windows users have reported getting the IDP.Generic virus notification on their files. The antivirus program will usually throw up a notification saying it has caught one of your files infected with IDP-Generic.
This threat is not associated with any specific file, so many files could be detected as IDP-Generic infected. For instance, some users reported seeing the IDP-Generic notification with their game files, while others received the notification while using a python file. 
These threat notifications are not specific to any antivirus program, but a large number of users who experienced this was using Avast antivirus. 
As you probably know, when your Antivirus catches these viruses in files associated with your games, you will not be able to play the games. This is the main reason why many users are concerned, and what to know, whether it is a real threat or false positive. 
Is IDP.Generic a Virus?
IDP.Generic a set of malware infections detected by the Identity protection detection component in Avast antivirus. In other words, the aforementioned Antivirus uses an identity protection detection component to detect unusual activity in a file or program that may exhibit some form of malware activity.
Because of this, the Antivirus blocks that particular program or file, and you are unable to use the program. Although the threat notification could only be a false positive, in any case, you are unable to work because the program or file you want to use cannot launch.
This is the reason why you need to know what it is. Some of the most common questions that might be going through your mind are what causes it and whether you should ignore or remove it. 
Should You Ignore the Threat Notification?
As a rule of thumb, you should not ignore threat notification coming from your antivirus program. In the same way, even if the IDP-Generic threat is a false positive, you should not ignore it because it can a real threat. So, it is important to be sure that nothing malicious is installed on your PC.
If the IDP-Generic is due to some form of malware, your computer might become slow. You might also encounter frequent black screen of death (BSOD), redirecting to malicious sites, crashing of programs, and more. These can cause a lot of problems for you.
That's why it is always important to scan your computer using another antivirus program to see if you will get the same threat notification for the supposedly-infected files. 
We recommend you use Virus Total, which is a website where you can upload the files, and you get a report whether the files contain malware. The software service of the website allows for quick detection for viruses, malware, worms, and Trojans that the antivirus detection components can detect.
Here are the steps you need to follow to use VirusTotal to detect threats:
What Causes False Positive?
By now, you know the consequences of the IDP.Generic threat as we've already covered it in the previous part. Now, we will be looking at the causes of the threat. 
Most cases of IDP.Generic false positives are a result of using an outdated version of your antivirus program. Developers of most antivirus programs release updates every month to remove bugs. 
They also roll out updates to enhance their security features. This means if you did not update your Antivirus, this could be the cause of the false positive. Therefore, try to update your Antivirus, and if the problem persists, consider changing your Antivirus. 
What to Do When You Encounter a False Positive
Here are a few solutions you should try.
Download and Install VirusTotal on Your Computer
Click on the browse button and copy-paste this lines into File Name section
C:\Windows\System32\rundll32.exe
Now click on the option Open
Choose the option Send file at the bottom of the software.
Wait for the scanning process to complete. Check the results to know if the file is malicious or not. 
If VirusTotal does not flag the file as suspicious, you can ignore the threat notification and then update your antivirus program. But if the file is malicious, then you should perform a full system scan. 
Move the File to the Virus Vault
In the event that the case is a false positive, the first step you need to take is to move the file to the virus vault to prevent further false threats. 
Follow these steps to do that:
Launch your Avast antivirus program 

Click on

Protection

to open the interface 

Then click on

Virus Chest

 

Right-click on your file and choose

Restore and add excursion
Although this guide is for Avast antivirus, it also works for other antivirus programs. Every Antivirus comes with a virus vault and an option that allows you to restore files from there. 
It is also important to upload the file to Avast's false positive form so that the Antivirus can know about the file. By doing so, you will have prevented future false positives. 
Update Java 
Outdated versions of Java can also expose your computer to external threats such as viruses and malware.
Follow these steps to update Java:
Download the newest version of

Java Runtime Environment 7 Update 5

Now open Java SE 7 Update 5 and select the option

Download JRE

Click

Agree Licence Agreement

 

Open

Control Panel

, go to

Programs

, and removed the old version of Java

Restart your computer 

Go to desktop and click on

jre-7u5-windows-i586

to installed the later version of Java
Uninstall the Suspected Program
You can also remove the IDP.Generic virus by uninstalling the app that is causing the problem. Both Windows and Mac have clear ways on how to uninstall programs you longer use. 
After removing the suspected program, scan your computer again to see if the problem persists. This solution can be difficult to perform because it is not easy to know which specific program is causing the problem. Also, Trojan can affect several programs; therefore, the removal of the program might not solve the problem.
If none of the solutions work, perform a system restore to take your computer back to the state it was in before it picked up the IDP.Generic threat. Make sure you select a period of time you are confident you did not have the threat notification on your computer. 
How to Avoid IDP.Generic in the Future
If the IDP.Generic is a real threat, not a false positive, you need to know how to reduce your chances of infected again. Here are a few simple tips to keep in mind:
Update your antivirus program regularly – There are always new and stronger viruses every day; therefore, updating your Antivirus will help to prevent such threats from harming your computer 
Don't open email attachments you were not expecting – unless you were expecting an email attachment from someone you know, never open one until you conform with the send that they send you the file knowingly. 
Stick to reputable websites – Your computer can get viruses and malware infection through suspicious websites you may visit accidentally. 
Be careful when downloading new software programs – It is important to confirm the legitimacy of the source of the software and programs before downloading them. 
Don't click on banner ads – Resist the urge to clock on a pop-up banner that appears when you are browsing. 
Conclusion
The IDP.Generic threat is a false positive that occurs mostly because of an out-of-date version of your antivirus program. However, if it is a real threat, we recommend you run a full system scan. 
You can also remove the file causing the false positive. Hopefully, this post has covered everything you wanted to know about the IDP.Generic threat.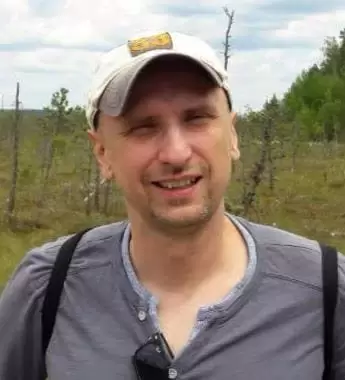 Petr is a serial tech entrepreneur and the CEO of Apro Software, a machine learning company. Whenever he's not blogging about technology for itechgyan.com or softwarebattle.com, Petr enjoys playing sports and going to the movies. He's also deeply interested in mediation, Buddhism and biohacking.