We all know and remember how difficult it is to study and find decent software for students. For example, you need to manage numerous tasks, write your essay, make a lab report, and read several books at once.
Now, even at school, it is more difficult to study – there are more information and less time. But there are good things about living in the 21st century. There are technologies that can greatly simplify the life of a student in any educational institution.
I chose eight must-have software that will be helpful for students.
#1 Software for Students: LibreOffice
In operating systems of the Linux family, the main package for creating and editing various documents is LibreOffice. Unlike Microsoft Office, this product is completely free but is not limited in its capabilities.
Let's see how to use LibreOffice, and how convenient this software package in general is.
This software is a completely free office suite that includes many products for creating text documents, spreadsheets, presentations, and more.
The program works with its own file type but is fully compatible with files from Microsoft Office. LibreOffice Writer is a direct analog of Microsoft Word, which greatly facilitates the transition of users from one system to another. This is especially true if you are used to MS Word, which is still used in some educational institutions.
LibreOffice Writer is standard on most Linux distributions and comes with Ubuntu, xUbuntu, and many more.
All necessary packages are in standard repositories. The process of installing LibreOffice on Windows is no different from other programs – run the installer, check the packages that you will use, install it, and then you can start using the software package.
This is the software that is necessary for all students, as they need to write lots of essays and other papers as well as a good essay writer. However, if you don't have enough time, you can order papers on writing services. To choose the best service, look at the reviews on TopEssayGuiders.
Zotero
Zotero is an open-source project. The program is essentially free. But there is one unpleasant nuance. Zotero offers free online storage for only 300 MB (in practice, it turns out that this is very small – no more than 500 articles).
No, locally you can store an arbitrarily large library, but if you want to synchronize everything online, you have to pay.
The logic is simple: we store bibliographic descriptions in the Zotero online repository, and the full texts of articles in any cloud.
You can download the installers for free from the official site.
Zotero comes in two kinds: as a Firefox add-on, or as a standalone program.
The functionality of both solutions is identical. At the same time, you can install both options, which seems very convenient to me: Zotero Firefox for the convenience of quick search and the export of articles; Zotero Standalone for the convenience of working exclusively with literature in full-screen mode.
Of course, with this approach, you need to configure Zotero Firefox and Zotero Standalone in the same way (note: if you configure Standalone first, the option to import settings will appear when you open Zotero Firefox).
It's nice that the program is cross-platform.
ReadCube
ReadCube is a bibliography manager.
It works on both PC and Mac. I want to note it has a very simple and intuitive interface and is not loaded with a pile of tabs and menus.
This reminds me of the first versions of the Chrome browser: in terms of the set of functions, it lagged far behind the trendsetters of that time, but it was simple and fast.
But the interface is not everything. ReadCube has some more advantages:
Importing articles from .pdf format works well.
You can enter the name of your university, and then you have access to the full texts everywhere!
It provides a convenient transition to the works cited in the text.
DeepDyve
According to company representatives, this search engine allows you to search for information in databases, scholarly journals, and places that are not structured.
This means that you will get in the so-called "deep" or "dark" area of the network, where traditional search engines do not work.
Currently, the emphasis is placed on the search for scientific documents, patents, and information from Wikipedia.
DeepDyve claims that they are not striving to become the next "Google killer." This is a qualitatively different search engine in addition to the existing ones.
Zygote Body Browser
This browser allows users to get acquainted with the structure of the human body, conditionally removing layers of skin, muscles, and internal organs. Using the settings, you can consider in detail both the shape of the individual organs and their location.
It is possible to work with systems of internal organs. Unlike most other similar projects, the anatomical atlas from Google does not need downloadable applications and flash players.
All graphic effects in it are realized thanks to WebGL technology, specially designed for displaying three-dimensional graphics in browsers.
BioDigital Human
BioDigital Human is a 3D platform that allows you to study anatomy systematically and in combination. All 3D models are accompanied by detailed medical comments.
It is adapted for doctors and students, but in terms of graphics, it is inferior to the previous online atlas.
OneNote
OneNote is a great tool for taking notes, but unfortunately, it is not often talked about.
This program has more features than many people think, unfairly depriving it of attention.
A few tips will help you use OneNote more efficiently, and works both for those who are unfamiliar with this Microsoft product and those who constantly work in it.
OneNote is included in the Microsoft Office software package and has been around for many years.
Despite this, users still continue to explore it, and very often the program becomes a real discovery. Here are a few things that appeal to users:
OneNote is like an electronic version of a notebook. You can create an endless number of notebooks with the application, and different sections of each notebook can divide further into pages. The pages inside the notebook are organized by color to make it easier to navigate.
You can insert anything you want into pages: pictures, audio, video, and files (just drag and drop). These can be placed in different parts of the page however you wish. You can add an audio recording opposite the meeting note and attach a photo of the event next to it.
OneNote has an incredibly convenient search: you can search for text in pictures, audio, and video as easily as handwritten notes. The program can read your handwriting without converting to text, although this can also be done if desired. Stylus support is one of OneNote's main advantages, which sets it apart from Evernote, although you will need a Tablet PC to do this.
The program can be integrated with Outlook and other Microsoft Office programs.
Polarr
There are times when you need to quickly edit an image (reduce the size, lighten, etc.) without launching bulky programs like Adobe Photoshop or Adobe Photoshop Lightroom.
Online photo editors come to the rescue; they help out in cases when you do not have graphic editors on your computer or when you do not need them so often to install them.
Polarr is just one of these services, and contains all the most necessary tools for editing photos, and even more. You may ask, "why is this software in this article?"
The answer is that a student's life is not only about studying but having fun as well. Taking photos is a student's everyday routine, and Polarr can help to make those photos more appealing.
As you can see, you can use different software as a student. Choose any of them (or all of them) to make your studies easier. They allow you to work with comfort and pleasure.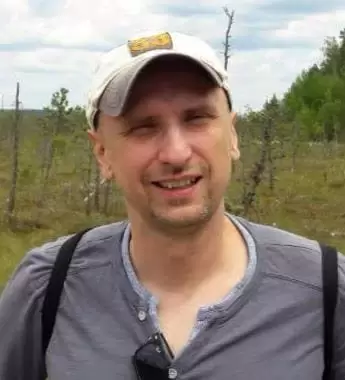 Petr is a serial tech entrepreneur and the CEO of Apro Software, a machine learning company. Whenever he's not blogging about technology for itechgyan.com or softwarebattle.com, Petr enjoys playing sports and going to the movies. He's also deeply interested in mediation, Buddhism and biohacking.