You may encounter the err_name_not_resolved error while trying to access a website on your Google Chrome web browser.
This error will often prevent you from access the website, but allow you to reload the page.
Read this post to learn about the causes and simple fixes for this error:
What Causes the Err_Name_Not_Resolved Error?
To fix this error, you need to understand the cause.
Here are the most common causes of the error:
· DNS Address
If the requested URL has a missing or non-existing domain or sub-domain, your browser will throw up the error.
This error will occur when the required DNS (Domain Name Server) records don't exist in the Cloudflare configuration.
· IP Address
You may also see the error when the IP address being searched for doesn't connect to a valid DNS record.
· Firewall
Your firewall or antivirus could be blocking your connection to the internet. As a result, you will see the error on your browser. This usually occurs after updating your antivirus software.
· Proxy server
If at some point, you changed the proxy setting on your web browser and didn't change them back, you couldn't encounter the error. Make sure you check your proxy settings to confirm you've not changed them.
How to Fix the Err_Name_Not_Resolved Error?
Google Сhrome errors are very annoying as they prevent you from accessing websites. Many people have switched to other web browsers because of these errors.
But you don't have to because we've got a solution for you.
Read on to find simple fixes for the err connection error.
Switch Your DNS to Open Google DNS
One of the simplest fixes to the err name not resolved error is switching your DNS address to an open Google DNS.
Here are the steps you need to follow:
Press Windows key + R key on your keyboard to open a dialogue box
Type control in the dialogue box to open the control panel
From the control panel, open Network and Sharing Center and choose Change Adapter Settings
Right-click on Properties and click on the Networking tab
Now select Internet Protocol Version 4 (TCP/IPv4) Go to Properties again and click on the General tab.
In the slots for Preferred DNS Server and Alternate DNS Server, type 8.8.8.8 and 8.8.4.4 respectively. Click on OK
Once the process is complete, try to access the website again. This fix should work for most users.
Connecting to a different network may also help to fix the problem, but if that option is not available, you can temporarily use a VPN service.
If that doesn't work, you may want to try another fix below.
Disable Your Firewall or Antivirus Program
You can also encounter this connection error when your Firewall or Antivirus program is blocking or restricting access to certain websites or the internet in general.
So you may want to disable your Firewall for some time to see if you will be able to access the website. You can also disable your anti-malware temporarily.
If the problem doesn't go away after disabling your Firewall, then the Firewall is not the cause. But if you don't see the error again, then your Firewall was the cause.
On the other hand, if you find that the Antivirus program was the cause of the err_name_not_resolved error, you should change the program or install a reliable package altogether.
Delete Your Browser Cookies
Cookies are small packets of data stored on your computer when you visit any website. These cookies often prevent you from accessing other sites, blocking your DNS address.
Here are the steps you need to follow to delete your browser cookies:
Go to Settings 
Click Advanced
Click on Clear browsing data
Then click on Cookies and other sites
Then Clear Data
Once you are done with clearing browsing history, you can clear host cache on chrome://net-internals/#dns
Now try to go to the website you were trying to access to see if the error has gone away.
Reset your IP address
This is one of the most effective ways of fixing the error. It involves typing a few commands in the command prompt.
Follow these simples steps:
Click on the Start button
Type cmd in the search tool and press Enter 
Right-click on Command Prompt and choose Run as administrator
Now enter the following commands in the command prompt:
ipconfig /flushdns
ipconfig /renew
ipconfig /registerdns
Press Enter after each command and wait for the entire process to complete before entering the next command
Check to see if this solution has solved the problem. If not, try the next method below.
Restart Your Router
Restarting your router can also help to fix this problem. Just unplug the router and plug it back after a couple of minutes.
Go to your browser to see if the problem has vanished.
Disable Prediction Service on Your Google Chrome Browser
You can also encounter the error as a result of the prediction service interfering with your DNS address.
Follow these steps to disable prediction service:
Go to Settings
Press Advanced settings
Click on Privacy settings
Then click on Use a prediction service to load page more quickly 
Turn it off
Try to access the website again to see if the error has gone away.
FAQ
What Does Err_Name_Not_Resolved Mean?
This error usually means that the domain name has issues and cannot be resolved. The role of DNS is to resolve domain issues and every domain on the web has a name server. This enables DNS to resolve domain names.
What is Error Code Err_Name_Not_Resolved?
You will often encounter the err_name_not_resolved error when trying to access a website. This error is usually displayed in the form of a message telling you the page you are trying to access is not available.
You cannot bypass this error and access the websites. Basically, DNS address issues are to blame for the error.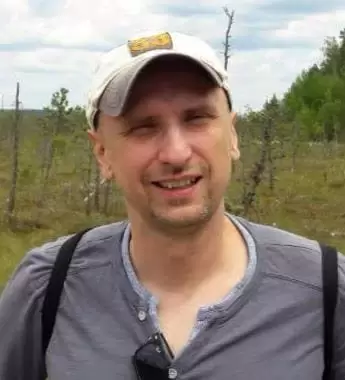 Petr is a serial tech entrepreneur and the CEO of Apro Software, a machine learning company. Whenever he's not blogging about technology for itechgyan.com or softwarebattle.com, Petr enjoys playing sports and going to the movies. He's also deeply interested about mediation, Buddhism and biohacking.