If you're working to become an Instagram influencer or use the site to promote your business, you've probably turned your attention to Instagram and Instagram stories. With more than one billion active users on the platform, you may be wondering how to make your content, and especially Stories, stand out.
There are many different factors that help you grow an organic audience for your brand, including, ironically, how many followers and hearts you already have.
Sometimes it can be helpful to buy 25 Instagram likes only for the purpose of growing organically. For best results, this should be done in combination with efforts to create entertaining content that speaks to your audience.
Once you get a boost in hearts, more people will see what you post, so it's important to focus on making the best content possible. Instagram stories, rising in popularity, are one important way to get your audience's attention.
Why not? About 70% of businesses use Insta as their main marketing promotion site.
What Are Instagram Stories?
Modeled after Snapchat, Instagram Stories are content pieces that expire after 24 hours and disappear.
(However, you can archive them to repost later, or highlight them to pin them to your profile for a longer time.)
You can do either photos or videos, and you have a wide range of effects options. In Insta's Create mode, you can add stickers, polls, gifs, and mentions.
What About Explore?
The Explore page contains popular Instagram stories and posts selected by the site's algorithms. It comes up whenever you click on the magnifying glass, and your results are based on similarities to accounts you already follow.
So if you follow a lot of fashion influencers, you're likely to see other contents about clothes and accessories pop up in Explore. Instagram stories that land here typically see a sharp increase in engagement and followers due to the boost.
So, how do you get your Stories a coveted spot in Explore? According to Insta, the biggest factor is a similarity to other accounts, so you may want to look at what others in your niche are doing. You don't want to copy anyone else, but you can try to produce content in a similar style or about a similar subject matter, with your own unique twist.
Other factors that improve your chances of getting into Explore:
Post high-quality videos frequently. Videos often get more views, and especially in Explore.

Whether you use a still photo or video, focus on the visual aspects of your Story. In general, visually-focused Stories with only small amounts of text do better than text-heavy ones.

Don't repost Stories from other accounts. These are less likely to be featured in Explore.
Branding Is Key in Instagram Stories
Hopefully, you've already established a brand identity to work with on social media (and everywhere else). If you're using IG for business, you're probably already familiar with branding.
But if you're an individual seeking an audience as an influencer, an artist, a blogger, etc., you also need to think about branding, because this is key to growing your account.
Before you start posting, you need to work out a consistent style for your brand's visual content. This helps people instantly identify your content as yours, even without looking to see who posted it. You may want to choose colors, patterns, fonts, a logo, or GIFS from IG's menu options.
Confused about where to start? This goes back to your brand identity. Who are you? What do you have to offer your audience and how does it benefit them? If you're using the site for business, the answer is probably a product or service. If you are the brand, figure out what you want your viewers to associate with you. Humor? Funny cat videos? Hardcore skateboarding stunts? Indie music played in beach locations? Fashion advise?
There are no right or wrong answers, but you need to flesh out exactly who you want to be, with as many specifics as possible. If you can, figure out what makes you stand out in your niche—what you do that competitors don't. This may help you focus your approach even more.
Now what? Once you have your brand identity, think about what colors or visual themes might go best with it. For example, if you're an environmental advocate who posts about recycling and upcycling, you might like to use greens and earth tones.
If you're a filmmaker trying to gain a toehold in the industry by posting short video clips, you might think about choosing a distinct effect or filter to use on each of your videos. After settling on a style, make sure to use it consistently with both Stories and regular content.
Less Is More and Stories Move FAST
In Stories, pics usually show for 5 seconds, while videos run about 15. This doesn't seem like much time at all, but people get bored very quickly, so you want to keep your audience's attention.
Although it might feel like you don't have time, changing scenes within a video is a good way to do this. Depending on your editing app, you can often change the background out for a quick "scene change."
Another idea is to stitch together a series of fast-changing still images—this works well with clothes, photography, and visual arts branding.
Remember Your Hashtags
In a regular post in Record-Instagram-Stories, you can use 30 hashtags, but a Story limits you to 10. If you use that many, you may be able to hide some behind stickers, etc.
Insta will recommend some common hashtags for your subject matter, but you can also do your research on hashtag sites and pick your own.
The Importance of Audio
You don't have to use audio with every picture or video you post on Stories, but about 60 percent of users enjoy Stories with sound on, so adding an audio element, especially close to the beginning, may help draw more attention to your piece. I
f you don't want to add a dialogue/monologue, consider adding music or sound effects. The right sound effect in just the right place can often greatly improve viewers' enjoyment of a video. Would your dog's expression perfectly mesh with the sound of a human saying, "Huh?" Play with your editing app and find out!
However, don't forget the 40 percent who listen with sound off. Ideally, you want your Stories to still be enjoyable to people who aren't listening to them, even if sound effects add to the entertainment value. If you're going to talk, add subtitles so people listening in silent mode can still follow along. Some sound effects and lyrics can be subtitled as well.
Focus on Telling Your Story
Whether it's your brand story or the story of how you found the best denim jacket in the mall, pictures and videos should help you tell some kind of story. This narrative, however brief, will draw in viewers and get them engaged with your content.
Stories can be brief, simple, and told entirely visually—but they don't have to be. They can also involve dialogue or music, or continue over a series of posts. In general, good storytelling is a solid foundation for creating popular videos.
Lastly, Consistency is Important for Long-Term Growth
Once you have a strategy for Stories, figure out how many you can commit to each week, and try to post regularly. Going without posting for a long stretch can give your fans a chance to forget about you, and allows your account to sink lower in algorithm ranking on the site.
So you may have a harder time getting views when you return. Insta does allow you to post videos or pics already on your phone, so you can shoot and edit your content, they post it later.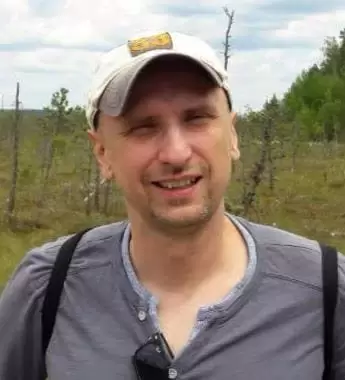 Petr is a serial tech entrepreneur and the CEO of Apro Software, a machine learning company. Whenever he's not blogging about technology for itechgyan.com or softwarebattle.com, Petr enjoys playing sports and going to the movies. He's also deeply interested in mediation, Buddhism and biohacking.