Like all the other social media platforms, Instagram was ultimately dismissed when choosing the best networks for advertising or marketing. It was considered a mere online playground for kids with little to no value for businesses.
Remember, the same thing happened with Facebook. But now it is here with a whopping number of users across the world. Instagram boasts of over 25 million businesses using it for their product marketing. Now, numbers do not lie, do they?
And yes, Instagram also has 200+ million users visiting a minimum of just one business profile regularly. The platform has now become the new abode for brands and businesses. Here, engagement is at its record high and followers brand-loyal. This has helped the platform help companies achieve their business goals in real-time.
At the moment, Instagram is the online marketing powerhouse exposing personal brands to the most influential companies and individuals. Businesses using Instagram for product promotions can remain assured of finding new scopes of networking and growing.
Businesses That Use Instagram to Grow 
In this paragraph, we will talk about the eight businesses that can use Instagram to grow and get ahead of their competitors and grow at a breakneck pace.
1. Jewelry Brands
First of all, jewelry brands looking to up their game should work on creating the most attractive website. Once they are done with this, they must come up with the best Instagram marketing strategy that promotes their business style.
Jewelry brands looking to advertise their products on Instagram can fill their feeds with pictures that transport the viewers to a simple, sunny, and laid-back environment. Every picture they post should be packed with personality, giving viewers the chance of imagining themselves with the piece of jewelry.
By doing so, jewelry brands can reach customers across the world. When pieces of jewelry are showcased in action, they show the lifestyle and the culture surrounding them. This instills positive feelings with the brand.
2. Watch Companies
Specialized watchmakers with Instagram–worthy watches can always hope to grow their followers on this channel. Putting their Instagram strategy right can help companies with customers from across the world place orders for their products.
Watch brands can indulge in sharing user-generated information on their Instagram profile. You will see that this involves posting pictures of customers wearing their watches. This will not only help the brands show off their huge fan base but will also tell customers that the brands do care about their inputs.
Featuring the users of a product along with the product on an Instagram profile can easily help gather huge recognition among the prospective buyers. Nevertheless, make sure there is a proper balance between the pictures of the followers and those that come directly from your in-house team.
3. Real Estate Business
Real estate businesses should delve into creative thinking and make the effective use of real estate video marketing for influencing Instagram users. First of all, their websites, logos, and vision should be all about quality, simplicity, and minimalism.
Coming to the Instagram strategy that needs to be used by real estate businesses to get ahead of their competitors, they must first work on translating their brand into a proper Instagram account.
Therefore the companies should aim at posting pictures and creating videos that make their brand shine. Their videos and images should convey a specific mood: cozy and simple, just like the properties they might be dealing in.
Such businesses can create exclusive visual content that can easily be recognized by the users. BY choosing to post pictures and videos that fit into their style of business, property companies can showcase a cohesive brand on Instagram.
4. Bakeries
Yes, you heard it right. Even bakeries can create a good market by displaying their products in the form of images and videos on Instagram. Just like the Bien Cuit Bakery that became an extraordinary brand after improving its Instagram profile.
The main mission of these businesses that use Instagram to grow should be featuring their wonderfully plated and amazing pastries and bread. This works because there is hardly any individual who does not like the images and videos of scrumptious food.
InVideo, the video creation platform can come as good help here by giving such businesses the scope to create short-format product videos that catch instant attention.
5. Coffee and Beverage Businesses
Coffee and beverage providers can run engaging hashtag campaigns and contests on Instagram for getting massive entries. They can leverage the strength of the platform by using it in the form of a visual channel.
Moreover, such businesses can entice their audience with meticulously and professionally clicked and edited images as well as videos of drinks.
6. Shipping Companies
Businesses that use Instagram to grow for showcasing your shopping business starts with building a fully targeted network of individuals that the companies can interact with regularly. 
Thus, focusing on the "community aspect" is very important. Without this, shipping companies will find it difficult to position themselves as worthy brands on the channel.
Such companies should master the science and the art of present UGC or user-generated content for creating engaging Instagram feeds. Most importantly, they must aim at sharing colorful images and videos featuring their vehicles doing some productive work. This will be just brilliant!
7. Men's Fashion Startups
Such companies can make use of sponsored promotions for spreading the word about their products on Instagram. The payoff is quite noticeable. Such brands should aim at making the target audience remember everything about their products.
So the campaigns on Instagram for business to grow should be built to direct the viewers to click on the links provided to learn more about the brand.
8. Automobile Companies
Automotive companies can build awareness by displaying their products in different interesting angles. For instance, they are showcasing how their vehicles fit in with their lifestyles.
While UGC and crowdsourcing can serve as great content-creation techniques, big-ticket products like automobiles warrant top-quality creative videos and images.
Conclusion
In conclusion, now do you understand how important it is for businesses to get into the bandwagon? Start using Instagram as one of the most effective marketing tools. Get your business on Instagram now, and have your feed flooded with traffic!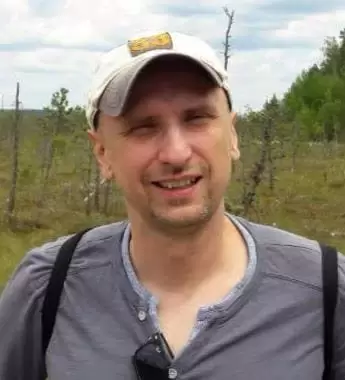 Petr is a serial tech entrepreneur and the CEO of Apro Software, a machine learning company. Whenever he's not blogging about technology for itechgyan.com or softwarebattle.com, Petr enjoys playing sports and going to the movies. He's also deeply interested in mediation, Buddhism and biohacking.