Despite the war, the Ukrainian economy and one of the key spheres – IT – are trying to function in these difficult times. They do it in order to protect the state, and pay taxes and salaries. Therefore, foreign customers can not worry.
This is because 97% of Ukrainian development companies provide the same quality of service as before the war. There are also presented interesting statistics.According to it about 60% of all Ukrainian dedicated developers prefer to work in outsourcing. That shows the need for such a model as dedicated team. This model is on the same level as the Time&Material and FixedPrice models.
The main purpose of this model is to quickly hire a team. The team should make up for the lack of necessary knowledge and will work as your own. This interaction format allows you 2 things.
To either completely replace the developer's staff, or establish joint work with an in-house team, provided that there is a clear division of responsibilities. Dedicated Teams are suitable if:
a project is long-term;

requirements and scope of work are not defined;

a project is flexible software development;

a customer wants to know the costs in advance But the requirements and scope of the project change frequently;

a client prefers to plan and manage all work in the project;

a customer wants to manage the hired team as their own.
Best Dedicated Developers' Teams to Hire
It is a well-known fact that most IT people in Ukraine work in outsourcing companies that serve global corporations. And the global corporations themselves, as a rule, refrain from being presence in our country. They hire local dedicated developers indirectly, only for specific tasks and projects. That's why we have collected the top 10 dedicated teams from Ukraine.
#1 Brights
Software development agency Brights is a Ukrainian company with streamlined processes and no bureaucracy. Currently, the company employs about 100 specialists and is growing at an average rate of 40% per year.The company was founded in 2011. They select Brights specialists according to the customer's requirements in terms of their experience, qualifications, and skills.The company has implemented over 400 successful projects for clients from all over the world – Europe, America, and Australia.
#2 N-iX
N-iX is a Ukrainian IT company headquartered in Lviv with more than 1,700 employees. They founded the company in 2002 as a startup called NovelliX.From 2016-2019, the company grew 331% and was listed in the Inc. 5000 Europe and Software 500. As of 2022, N-iX has customers in 21 countries.They are the United States, Canada, the United Kingdom, Germany, Sweden, Norway, Switzerland, Japan, Australia, and others.Thus, through consistent work, N-iX has earned a reputation as a reliable offshore partner for innovative companies seeking to expand their in-house development capabilities.
#3 Intellias 
Vitaly Sedler and Mykhailo Puzrakov founded Intellias in Lviv in 2002. It was at the same time as the release of the first .Net framework. Intellias now has over 2500 members.Combining engineering skills and technological expertise, Intellias specialists create products that are used by over 2 billion people. Intellias develops unique solutions for different industries.They repeatedly named the company the best employer among the largest IT service companies in Ukraine by Forbes Ukraine and DOU.
#4 Genesis
Genesis is an international IT products and solutions company. It is building a global business with companies in Central and Western Europe.The media holding itself was established in 2008. Genesis is one of the world's largest dedicated developers of non-gaming accessories.There are more than 1500 employees all over the world. 1150 of them work in Ukraine. 35% of Ukrainian employees are technicians.The total number of Genesis installations is more than 300 million. Tons of millions of people worldwide use Genesis digital products every month.
#5 Sigma Software 
Sigma Software is a Swedish-Ukrainian software development company. It is present in many countries with offices in seven countries and 1500+ employees.They created the company in 2002 in Kharkiv and had a different name than it has now: Eclipse Software Programming. Sigma Software often changed its name.Thus, only in 2014 did it become known under the same name as it is now.
#6 SoftServe
SoftServe is one of the largest IT companies with Ukrainian roots and over 10,000 employees. The company was founded in 1993 in Lviv and provides consulting services in the field of digital technologies. From software development to business analytics, project management, piece-by-piece intelligence, and others. 
#7 Beetroot
Beetroot is a Swedish-Ukrainian IT company. It specializes in creating development and design teams for companies around the world.The company was founded in 2012. Now it has 600+ specialists in cities in Ukraine, Sweden, Bulgaria, and Poland.Beetroot's headquarters is in Stockholm, Sweden. In addition, they have several R&D locations in Europe: Ukraine, Bulgaria, and Poland.
#8 Yalantis
Yalantis is a software development company that has been on the market since 2009. The company has over 500 professionals and 150+ successful projects.Yalantis operates in the different domains. For instance, Healthcare, Real Estate, Logistics, and Telecommunication. Also, they have clients in the USA, Western Europe, and the Middle East.In addition, the company is well known among executives in Kyiv, New York, Silicon Valley, Berlin, Copenhagen, and Oslo.
#9 Computools
Computools is an international company providing software services. It provides services in different areas.They are Consumer Services, Retailing, Financials, and Health Care industries that they founded in 2013. At present, the company consists of more than 250 IT specialists.They develop and maintain the digital side of client businesses. They do it to serve millions of clients around the world.The head offices and development centers of the company are in Kyiv and Zaporizhia.
#10 Infopulse
Infopulse is an international company with Ukrainian roots. It provides services in software development, information security, and IT operations with headquarters in Kyiv.The company was established in 1991 and now employs over 2300 specialists. Alos, Infopulse has representative offices in France and the USA.  The company currently has 280+ clients in over 40 countries worldwide. On top of it, it has over 30 years of experience in the IT industry.
Benefits of the Dedicated Team Model
As mentioned above, Dedicated Team is a business model. In it the two sides mutually agree on the scope of work and project requirements.
On top of all, the determin the amount of time needed, and the outsourcing company provides the IT specialists. Thus, one can view the benefits of dedicated development teams from two sides.
Developer's Side:
Some people like to know what they will do in the next few months. Thus, they prefer the stability of working in a dedicated team

The dedicated team model allows the developer to gain a deeper knowledge of the project technology;

Daily communication with the customer or his representative is a mandatory requirement for such projects. This improves dedicated developers' communication skills and mutual understanding between the client and the team.
Customer's Side:
Сontrol over motivation and selection;

Purposefulness – extraneous factors do not distract the team;

They don't have the workload fixed, so one can make requests for modification at any time;

Constant communication between the customer and team members;

Team density and reliability;

Сompletely predictable costs, and budget control.
All ia all, we would like to add that the dedicated team is a good solution in today's conditions. The war and the pandemic gave us an opportunity to look at everything with different eyes and arrange the work process most conveniently for all parties.
Although many models of cooperation have existed for a long time. However, their popularity has gained only now. If you have to choose between teams, the best decision would be the dedicated team from Ukraine. Thus, the correlation of price and quality is very acceptable to many customers.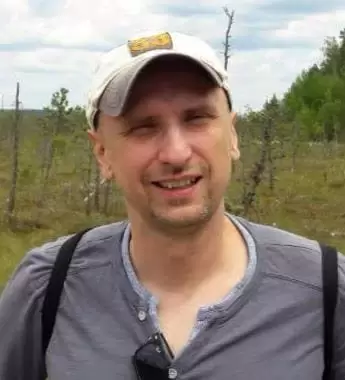 Petr is a serial tech entrepreneur and the CEO of Apro Software, a machine learning company. Whenever he's not blogging about technology for itechgyan.com or softwarebattle.com, Petr enjoys playing sports and going to the movies. He's also deeply interested in mediation, Buddhism and biohacking.