Around 60% of companies do not have a long-term strategy for their internal communications, according to research by Workforce.
74% of employees feel like they're not receiving vital company information and news.
Research by Conference Board, meanwhile, indicates that disengaged companies can cost organizations hundreds of billions of dollars per year.
This is a clear indicator that lack of communication can distance employees from a company's strategy and wrest from the clarity of an organization's goals.
If you wish to embrace a strong internal communications strategy, keep the following considerations in mind.
Building a Formal Communications Strategy with Internal Communications
Want to ensure that your entire team is working towards the same goal and utilizing the same strategy?
Establishing an effective internal communications strategy is the key.
One should research, set, measure, and evaluate key communications with the help of metrics and key performance indicators.
As stated by communications specialists Tryane, teams need to gather core metrics to discover if their strategy is achieving its purpose.
Statistics compiled with analytics solutions tools for Microsoft Team, Yammer, 0365, SharePoint and the like will indicate the extent to which teams and individuals are active.
This will also show you how they use available tools.
It will show whether or not your content sparks discussion.
And whether or not they like, share or engage with communications, so you can identify the parts of your strategy that need amendment or replacement.
Building Synergies Between Management and Staff
Communication between employees and their managers should flow freely.
So that managers can quickly identify problems with project management and other obstacles.
A Bamby report has shown that around 29% of employees believe their internal communication tools are failing them.
Managers should find bottlenecks and remove them.
In addition, they should ensure that all employees receive important information about company changes, strategies, and future directions.
Communication should not be unidirectional.
Rather, employees should be invited to make queries and comments and give feedback and suggestions.
Choosing Dynamic Communication Tools
For everyday communication about projects and queries small and large, staff should have practical, dynamic tools.
The ones that make it easy to communicate with a small group, individual, or larger group.
Just a few tools that may come in handy include Slack, Dropbox Business, and Google Workspace.
Slack, for instance, enables administrators and individual users alike to create groups and to send information to these groups or to all personnel.
It can also be used to send private messages and to upload documents, Excel sheets, and other files.
In addition to collaboration tools, you can also use internal newsletters, employee surveys, instant messaging tools, and social employee advocacy platforms.
Presentations are also effective for internal communications. Tools like visually stunning free PowerPoint templates can help to build impactful and dynamic business presentations.
The latter employ employee advocacy to expand social reach to boost brand credibility, increase motivation and loyalty, and attract top talent.
Companies with weak internal communications systems risk loss of profit and poor staff motivation.
Companies seeking to strengthen their internal communications can start off by formally creating a strategy and measuring its effectiveness.
They can also employ the right tools to create fruitful synergies between staff and managers, and use an array of media to achieve different aims.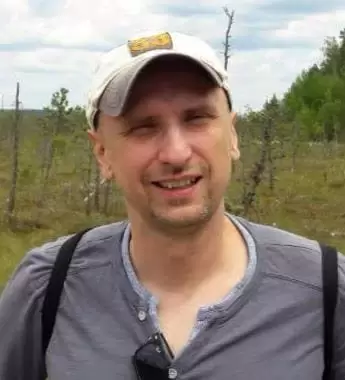 Petr is a serial tech entrepreneur and the CEO of Apro Software, a machine learning company. Whenever he's not blogging about technology for itechgyan.com or softwarebattle.com, Petr enjoys playing sports and going to the movies. He's also deeply interested in mediation, Buddhism and biohacking.