Using a PDF format is not always easy for you? While preparing a document, be mindful of the format requirement before submitting or finalizing it. Be it a corporate office, your academic tasks, or a paper, each document demands a unique format as per the requirement.
Today, we will be sharing a few examples of using a PDF, a protected document format, instead of a word or any other editable format. However, the requirement highly depends on the purpose and type of document. 
Article/ Journal
When writing an article, a word format is preferred. Once done, you must revise your article. Make changes wherever needed in the word document. However, later, when you intend to submit or publish your article, convert it into a PDF format.
This format allows your writing to stay safe from unwanted editing and changes. Furthermore, publishers accept a PDF format only, so make sure to convert your word document to this format. 
Book
If you are writing a book, make sure you take care of the credits. PDF format is the accepted and suggested format to get your E-books published. Apart from the cover page, the content of the book is at risk of alteration by the accessing party.
Therefore, convert your books into a pdf file before publishing or submitting them to the publisher. Kindle and other E-book sites allow users to have full access to published books in this format. Otherwise, it would be a great risk for the books and the authors in terms of copyright infringement and content alteration. 
Resume Using a PDF Format
Recruiters ask for a pdf version of your resume/CV that is an unaltered version of your CV. However, your resume is supposed to stay updated. For upgradation, you can always convert your CV from PDF to word and make the changes as you please, and convert it back to the initial format before sharing it with anyone.
For a guide, Visit soda pdf to word to make your conversion process easier and more convenient with free access and several options to choose from. Irrespective of the format, be it a word document or a JPG, a PDF converter allows you to convert all your files to this format in one click and vice versa.
Contract
Sensitive contracts that you share electronically also need to have converted to PDF to avoid any unnecessary changes by a third party. As contracts are also sensitive in nature and supposed to be the same unless or until a renewal happens beforehand, ensure that your company contracts are in the mentioned format, the protected version of your document. 
Research Paper 
Research papers, just like articles, books, and journals shared in electronic form, require a PDF format. Spending your time, energy, resources, and other efforts on writing a thoroughly researched paper deserves protection against unwanted access and content damage.
Hence, try converting your editable version of the paper to a non-editable version, that is, a PDF file. It compresses the file, making the heavier ones sharable as well.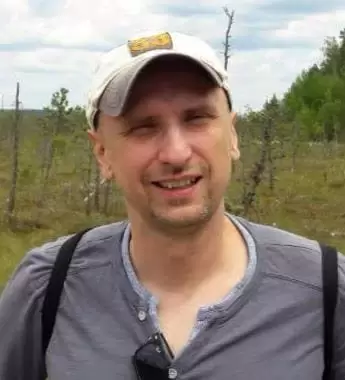 Petr is a serial tech entrepreneur and the CEO of Apro Software, a machine learning company. Whenever he's not blogging about technology for itechgyan.com or softwarebattle.com, Petr enjoys playing sports and going to the movies. He's also deeply interested in mediation, Buddhism and biohacking.