Paraphrasing is the process of expressing an idea or an existing piece of content in your own words. 
It is an interesting way of self-expression that enables you to share your opinion about an idea in your own words. 
When you paraphrase something, you are not taking credit for it. You are using an existing idea and building upon that by utilizing your mental faculties.
This is what sets paraphrasing apart from plagiarism. 
You have to put in a lot of effort to create an effectively paraphrased piece of writing, which is not the case when you use plagiarized content.   
Students, as well as web content creators, often have to rewrite content to eliminate the possibility of plagiarism.
This is the primary application of paraphrasing.
But still, manual paraphrasing is a time-consuming task.
If you have to paraphrase a lot of content, it can easily wear you out and make you feel exhausted.
 This is where Online Paraphrasing Tools come in!
These tools enable writers to generate unlimited new versions of the input content automatically. 
In this article, we are going to share with you all you need to know about Paraphrasing tools and compare the 3 best options including the Prepostseo Paraphrasing Tool, Paraphraser.io, and Editpad that you can check out online. 
So, let's get into it and talk about the paraphrasing tools and their benefits for creating all kinds of content. 
What Is a Paraphrasing Tool?
A paraphrasing tool is an online software solution that helps content writers create unique content from existing ideas automatically. 
The key idea behind these tools is to help writers minimize the time and energy that they spend on content creation. 
If you are writing on a new topic, you should always write it manually to make it effective and engaging. 
But if you are writing on a topic that you have already written a lot about in the past, then using paraphrasing tools would be your next best option. 
These tools will help you learn about new ways to express an idea. Along with that, you'll get to save time on manual rewriting. 
Why Do You Need Paraphrasing Tools?
The importance of paraphrasing tools is quite prominent for content creators.
Here are some of the ways Paraphrasing Tools prove to be useful for content creation. 
Essays and Reports Rewriting 
There are times when you have to rewrite academic content and give your two cents about it.
If you use the existing content as is, it is going to create plagiarism in your content. 
Using an online paraphrasing tool, you can easily reword academic documents like essays, and reports to avoid the risk of plagiarism. 
Paraphrasing Tools prove to be quite useful in content marketing and help writers save a lot of time.
You can use these tools to write content on existing topics that you have worked on a lot in the past. 
You can create as much content as you want with these tools, in a short amount of time and with little effort. 
Automatic Content Creation
Unique content creation consistently is the ultimate key for standing out in the competitive online world.
Paraphrasing Tools help digital marketers streamline their content creation tasks which give their brand a competitive edge over the competition.  
Prepostseo Paraphrasing Tool vs. Paraphraser.io & Editpad
Now that you know the basics of paraphrasing tools, let's go deeper and look at the best online tools that you can use for paraphrasing a piece of content. 
Throughout the rest of this article, we are going to talk about 3 top-rated paraphrasing tools and the best option among these that you can use to create unique and engaging content from existing ideas. 
The tools that we have going to compare are
Prepostseo Paraphrasing Tool

Paraphraser.io

Editpad
Although all these paraphrasing solutions are great, they have their own specific set of features that you need to know. 
Learning about these features will help you decide which tools you want to go with. 
About Prepostseo Paraphrasing Tool
If you are looking for the best tool to rephrase online, then we recommend you check out the Prepostseo Paraphrasing Tool. 
This tool is a top-rated paraphrasing software that offers a wide range of features for effective paraphrasing. 
We prefer this tool because it offers about 4 different paraphrasing modes.
The user interface of this tool is quite good, and it is easy to use. 
Prepostseo Paraphrasing tool is best for academic or web content paraphrasing.
The interactive user interface of this tool allows the user to rewrite a piece of content, without any kind of manual effort. 
You can either write content straight into this tool or you can upload a text file to paraphrase it. 
Best Features 
Fast, powerful, and accurate paraphrasing tool 

Works on AI and NLP principles

4 Paraphrasing Modes

Interactive UI 

Support for multiple languages 

Free to use
About Paraphraser.io
Paraphraser.io is a great choice for a paraphrasing tool. But it has some limitations. 
For example, it offers 3 paraphrasing modes.
The user interface and the user experience make it easier for everyone to paraphrase content online.
If you are looking for an AI-based paraphrasing tool that offers you human-level paraphrasing performance, we highly recommend Paraphraser.io for you. 
The best thing about this tool is, you can either copy/paste content to it, write it directly in the input box or upload a file. 
You can put in as many as 1000 words in one go.
There are no limitations on the number of times that you can use this tool. 
Best Features 
3 paraphrasing modes

AI-based paraphrasing 

Natural content tone 

Engaging UI design 

Fast performance
About Editpad.org
Editpad offers a collection of different text editing and processing tools that you can check out.
The most incredible tool offered by this site is the paraphrasing tool that helps users paraphrase online, without any kind of hassle.
Editpad offers a basic yet effective solution for paraphrasing content. 
At first glance, it doesn't seem like much because the UI is quite simple.
And it doesn't offer a lot of variations in terms of paraphrasing modes. 
But still, this tool is quite good for its paraphrasing performance is off the charts.  
Best Features
Effective paraphrasing tool

Fast & accurate performance 

Interactive UI & UX 

Easy to use paraphraser

No registration needed for the use
Why is Prepostseo Paraphrasing Tool Better than Paraphraser.io and Editpad?
The paraphrasing tools that we have talked about in this article, all have their specific pros and cons.
But still, only one of these tools can be the best.
Since all these tools are free, you need to know which one of these is the best that you can go to for paraphrasing content.
Prepostseo Paraphrasing Tool stands out in terms of paraphrasing features as it offers 4 different paraphrasing modes.
These include Simple, Advanced, Fluency, and Creative. 
Paraphraser.io offers 3 modes including standard, fluency, and creative. 
The Editpad offers just the standard paraphrasing mode.
So, if you prefer having more options, then going to the Prepostseo paraphrasing tool would be your best choice.   
The performance of all these paraphrasing tools is great.
But since the Prepostseo paraphrasing tool has a bigger user base, it is a more trusted choice for content paraphrasing. 
We have tried all these paraphrasing tools and we have found them all to be worthy of their name in the market. 
Prepostseo Paraphrasing Tool is reliable because it has been around for many years now.
The other tools in this article are relatively new and it is going to take some time for them to make their way up. 
So, considering the fact that the Prepostseo Paraphrasing tool is the oldest among the other options on our list, this tool is more reliable. 
Prepostseo paraphrasing tool is easy to use. The paraphraser.io and Editpad are also easy to use but their user experience is still undergoing improvements.
So, hopefully, they'll get to the same level soon.  
Prepostseo Paraphrasing Tool stands out because its design is quite intuitive with the sole focus on making the process of paraphrasing easier for the users.
Paraphraser.io and Editpad still have a long way to go in terms of UI and UX optimization. 
Final Verdict 
So, is Prepostseo Paraphrasing Tool better than Paraphraser.io & Editpad? 
Although all these tools are great for paraphrasing, we prefer Prepostseo Paraphrasing Tool because of its reliability and reputation in the market. 
You can try out other paraphrasing tools if you want to, but if you don't want to compromise on the paraphrasing quality then we recommend you only use the Prepostseo Paraphrasing tool. 
The Editpad and Paraphraser.io are great for beginner to medium level paraphrasing.
The Prepostseo Paraphrasing Tool is recommended if you want top-quality academic or web content rewriting performance. 
Check out the paraphrasing tools that we have reviewed in this article and let us know what you think about them in the comments.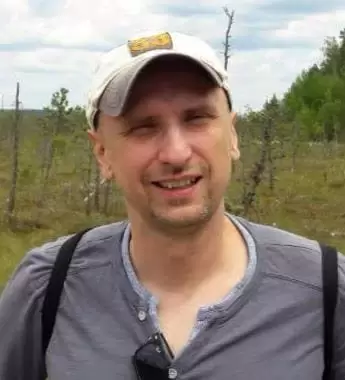 Petr is a serial tech entrepreneur and the CEO of Apro Software, a machine learning company. Whenever he's not blogging about technology for itechgyan.com or softwarebattle.com, Petr enjoys playing sports and going to the movies. He's also deeply interested in mediation, Buddhism and biohacking.