Customer portals are playing a leading role in logistics.
From transportation software development to inventory and shipping systems.
Because portals occupy such an important place in logistics, there is always room for improvement.
Any improvements that companies make are likely to increase performance in a meaningful way.
There are many ways to improve your logistics performance through customer portals.
In addition, make sure you want to focus on the options that are the most important.
By narrowing your focus to the most important methods, you will be more likely to see satisfactory results.
Read on to learn about the five most important ways to improve your logistics performance.
What Is a Customer Portal?
The most common elements of a customer service portal include:
access 24 hours a day

seven days a week

ability to easily access information, such as payments, order and delivery information, and invoices.
These services are available in mobile and desktop settings, increasing the range of access available.
Another thing that portals can do is integrate with existing CRM or accounting systems.
Today's customers demand in a customer portal, according to Toma Kulbytė, a lot of things.
They are faster response times, along with greater consistency across marketing channels and a knowledgeable staff.
In short, customers demand a similar level of performance to what you likely require of a portal yourself.
These demands provide an effective look at what a company needs to be efficient and serve customers' needs.
Moreover, mobile customer portals are of vital importance for logistic performance.
Use a mobile device to communicate, mobile-friendly portals are all the more critical.
This is because so many people involved in the supply chain, from warehouse workers to delivery drivers
A different version for mobile use will eliminate many of the problems that occur when essential features are difficult to access.
5 Ways to Improve Logistics Performance With Customer Portal
Work Closely with Logistics Partners to Better Serve Customers
The third-party warehousing market is worth over $900 billion, according to Radiant Insight.
It plays a leading role in increasing customer offerings.
For example, partnering with companies that provide drop shipping.
Thus it can help you increase your inventory without getting extra warehouse space.
Your customers can order from your expanded line easily through a customer portal.
Take Advantage of Better Information Management
One of the things that you can do with a customer portal is have a more effective information management system.
An advantage of this approach is that you can customize the system to work perfectly with your portal.
All of the information that you need to make better decisions about your customers' needs is accessible.
Be Willing to Improvise
Sometimes, you will think about something you need to add, remove or change once your portal has been launched.
There is nothing wrong with making these types of changes after the launch.
And your willingness shows the ability to adapt to all changes effectively.
You will, however, need to ensure that your portal's notification system has been equipped to handle changes.
Make Sure Everything Is Ready to Go Pre-Launch
One of the last things that you want to do is disappoint customers by having key features unavailable when they first try to use the portal.
Remember, customers use these options a lot.
This is to avoid having to contact customer support personnel by phone or visiting your location.
A non-functional portal will not serve this purpose well.
Offer an Incentives Program, as Appropriate
Integrating an incentives program with your portal may be an effective way to retain customers.
This depends on the type of business that you manage,
When your company offers some type of incentive, customers who have not previously used a portal may be encouraged to try it.
Incentives it rewards programs are potent motivators for repeat business.
What Elements Should Be Included in a Customer Portal?
Customer portals require certain elements to succeed, with most customers having high expectations of such technology.
The most crucial aspects make the interaction between the customers and company staff seamless.
Read on to learn more about some of the most essential elements that your customer portals ought to have for success.
Successful portals need to be easy to scale according to your business' growth.
When you need to switch to a different portal due to growth, you don't want to lose important information.
Your customer portal needs to be easy to adapt to changing needs.
Portals that suit customer and company needs also need to allow for easy accessibility.
A major source of frustration across the board is when users cannot access all the features.
This is because they are using a different platform.
Wanna know what will help ensure that this problem will never occur?
It is making the portal accessible for both major mobile platforms, as well as desktop and laptop environments,
To fulfill their purpose, customer portals need to work effectively without access to a live agent.
The ideal situation is for customers to help themselves
Although companies will benefit from making live help available should it become necessary.
There a lot of reasons portals for customer service are in such high demand.
One of them is because many customers prefer to solve problems themselves when possible.
Final Thoughts
Customer portals can be one of the best ways for companies to improve their logistics performance.
One of the many advantages that portals offer is helping customers and companies.
They help them interact with each other much more efficiently.
Logistics are essential for any business.
Improving the processes for greater efficiency can make all the difference between success and failure.
Closer work with logistics partners is a significant advantage that comes with customer portals.
Improved information management is another advantage that comes with a portal for customers.
Thus, if you are willing to improvise, you could see greater flexibility.
Ensuring that everything is ready to go before launching the portal can also make a difference, along with an incentives program.
Using the correct elements will help increase the possibilities that await your company and customers.
Your company has the maximum chance of improving its logistical performance.
Given all of these elements come together with minimal difficulty.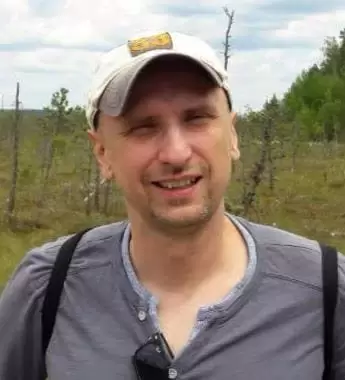 Petr is a serial tech entrepreneur and the CEO of Apro Software, a machine learning company. Whenever he's not blogging about technology for itechgyan.com or softwarebattle.com, Petr enjoys playing sports and going to the movies. He's also deeply interested in mediation, Buddhism and biohacking.