Over the last few years, more and more alternatives to Cydia have appeared, standing in while we wait for a jailbreak we can all use. These Cydia alternatives have grown into so much more over time and are now an incredibly popular alternative to the official app store.
And, due to demand, the developers even released an Android version. Thanks to that, you can now install Panda Helper on your Windows PC or Mac, and we're going to show you how.
How to Download Panda Helper on PC or Mac:
Panda Helper is not officially supported on desktop operating systems but, because we now have an Android version of the app store, we can easily download it to a PC or Mac using one simple workaround – an Android emulator.
We use Nox or BlueStacks as they are both excellent, user-friendly emulators, and both are free. You will need a Google account to use the emulator, but you can get one of these for free:
First, download BlueStacks or Nox emulator to your PC or Mac

Next, download the

Panda Helper APK file

from the official source

Locate the APK file on your computer and right-click on the file with a .apk extension

Choose Open With ( your emulator ), and your emulator will open

Alternatively, simply drag and drop the file into the emulator

Click the result to start the download and wait – it may take a few minutes, but when the app icon appears in your emulator, Panda Helper is ready to use.
How to Use Panda Helper
This is pretty simple to do as well:
Open your emulator and sign in with your

Google account

Click the Panda Helper app icon

When the store opens, find an app or game to download and click it

Click Download and wait for it to install on your PC or Mac.
Frequently Asked Questions
We are always being asked questions about Panda Helper, especially when it comes to using it on a desktop, so here are the answers to some common questions:
What is Panda Helper?
Panda Helper is a third-party app store that was first released for iOS users to use as an alternative to Cydia. It offers users thousands of apps and games, most of them modified with additional features.
It also offers emulators, screen recorders, unlocked games, and much more. A later update brought support for Android devices, which led to the workaround for desktop devices.
Why Won't Panda Helper Work?
The most likely reason for this is that the app certificate got revoked. The developers make use of expired enterprise certificates and, because Google doesn't have support for unofficial apps, they revoke the certificate. Because you are using the Android app, you will lose your app too.
The best thing to do is to remove the app and wait a few hours. The developers will replace the app certificate, and then you can reinstall it. You should also use a VPN as this will protect the certificate.
Why Do I Get a "Can't Connect to Panda Helper" Error?
Again, this is down to the app certificate being revoked. Wait for a few hours and then try again – the developers should have replaced the certificate.
Can I Ask the Developers For an App or Game?
Yes, you can use their official Twitter feed to request an app or game. However, they do get a lot of requests, and there is no guarantee that your request will be honored.
It's also worth bearing in mind that they cannot get every app or game.
My Apps Have Crashed – How Do I Fix This?
The best way of fixing this is simply to delete Panda Helper from your computer and then follow the steps above to reinstall it.
Is Panda Helper Safe?
Yes, it is. It is monitored daily for problems, and if any arise, they are fixed immediately. You should make sure you install the updates released by the developers, as this is the only way they can guarantee your safety. You should also make sure your computer has good anti-virus software installed.
Try Panda Helper on your Mac or PC today. Not only are you getting a fantastic alternative app store, but you also get to make full use of your computer resources – more RAM, better processor, better graphics, larger screen, and so on.
Plus, this is one of the biggest sources of unofficial apps and games, offering many of the most popular. Try it today and see what you think.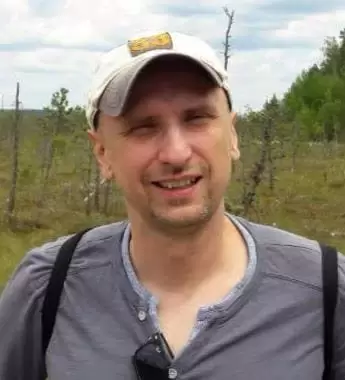 Petr is a serial tech entrepreneur and the CEO of Apro Software, a machine learning company. Whenever he's not blogging about technology for itechgyan.com or softwarebattle.com, Petr enjoys playing sports and going to the movies. He's also deeply interested in mediation, Buddhism and biohacking.