Android users have, for some time, had an alternative app store to the Google Play Store. It's called ACMarket, and it is an app store with a difference. Millions of users take daily advantage of everything the store has to offer – official games and apps, modified stock apps, unlocked games, and much, much more.
It's all free, and you don't even need to root your device to use it. But there's even better news – now you can install it on your PC or Mac.
With full compatibility for Windows 7, 8, and 10 and macOS, ACMarket is proving to be a popular alternative to desktop operating system app stores, too, so read on to find out how you can install it on your PC or Mac.
How to Download ACMarket on PC or Mac
This really isn't so hard to do, but you will need to install an Android emulator first. ACMarket doesn't have official support for desktop operating systems but, by using an emulator like BlueStacks or Nox (two of the most reliable and stable emulators), you can easily install the ACMarket APK file.
Why you would want to do this is obvious – not only are you getting an alternative app store, you can make full use of the resources your PC or Mac offers – a bigger screen, more RAM, more space, better graphics, and so on.
How to Install ACMarket on PC or Mac
Here's how to install ACMarket app store on your PC or Mac:
First, download either Nox or BlueStacks emulator onto your computer

If you don't have a

Google account

, sign up for one for free and then sign into the emulator so it can set itself up

Download the

AC Market APK file

onto your computer and save it where you will easily find it

Now you have a choice – either open the emulator and type ACMarket into the search box or find and right-click the APK file and choose Open With your emulator

Click the result and wait; when you see the ACMarket icon on the emulator home page, the store is downloaded and read for you to use.
ACMarket App Features
ACMarket provides desktop users with tons of cool benefits
Completely free

Easy to download and install

User-friendly

A huge choice of stock and modified apps, games and more

Lots of filters built-in to help you find what you want, easily and quickly

All the apps and games are completely free to use – no hidden fees

The desktop app is not ad-supported

It takes up little in the way of resources on your Mac or PC

No need to register, but you do need a free Google account to use the emulator

Many more features
How to Use ACMarket on PC or Mac
Using ACMarket is just as easy as using any app store:
Open your emulator and click the icon to open ACMarket

Now you can browse the apps and games on offer or if you want to find a specific app or game, type the name into the search box

Click on the app or game you want and click Install

When it's done, the new app icon will appear, and your app or game is ready to use
How to Stop ACMarket Crashing on Desktop
Because you are installing an Android app on your desktop, there is every chance it will crash and stop working. Google isn't too happy about unofficial apps, especially those that run on expired app certificates, and they will do what they can to stop you using them.
They will regularly revoke the app certificate, usually within a few days of you installing ACMarket and, even though you are not using an Android device, you can expect that same thing on your Mac or PC. While you can go through an endless cycle of reinstalling the app store and every app or game you want, it is much easier to stop it from happening in the first place.
The easiest way around this is to install and use a decent VPN on your desktop. By activating it when you install and use ACMarket, you can keep the certificate hidden, and Google will not be able to track it; as such, they can't revoke it, and you get to use ACMarket in peace.
Conclusion
Try ACMarket on your PC or Mac today. Not only do you get an alternative app store to use, but you also get a ton of modified content that you would not be able to download from anywhere else.
It's completely free to use, there are no hidden fees, and it is one of the safest and most secure ways of installing third-party content on your desktop. Don't get left behind; ACMarket could be your app store of choice for the future.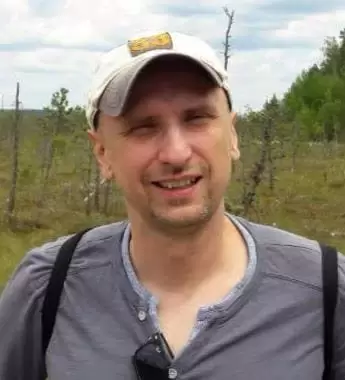 Petr is a serial tech entrepreneur and the CEO of Apro Software, a machine learning company. Whenever he's not blogging about technology for itechgyan.com or softwarebattle.com, Petr enjoys playing sports and going to the movies. He's also deeply interested in mediation, Buddhism and biohacking.