Do you love Zedge on your mobile phone? Now you can also download Zedge for PC to get access to unlimited free wallpapers, ringtones, and games.
This guide will explain every detail you need to know to use Zedge on a PC.
You can download Zedge for Windows XP, 7, 8, 8.1, and 10. It's also possible to use this app on a Mac computer.
Features of Zedge
Zedge is an interesting app. You can use this app to download live and static wallpapers. Additionally, it gives you access to ringtones and games.
Here are the best features of this app:
Thousands of free live and static wallpapers
Download ringtones and notification tones for your phone and desktop
Single-click access to everything you need
Everything is arranged in categories
Easy to search for items using "suggestion" feature
Customize your phone the way you want
All files are saved in a folder on your phone for easy access
Save items as "favorites" without having to download them
Set wallpaper from within the app
Set wallpapers to change automatically
Widgets are available for the app
When you download Zedge for PC, you can easily use most of these features on your desktop.
How to Get Zedge for PC
If you want to customize your phone, Zedge is the only app you need. It gives you everything you need, such as wallpapers, ringtones, and a free app.
Unfortunately, the developers have only provided Android and iPhone versions of Zedge. But you can use Zedge on a computer (Windows or Mac) using other methods.
To get Zedge for PC (Windows or Mac), you have two options:
Get it online (no download)
Download and install it on your computer
Depending on why you want to use Zedge on your PC, you can choose either of the approaches above.
The first approach is simple. You run the app online. No need to download or install anything.
For those who only need to test this app on a desktop, this first approach is perfect.
If you want to use Zedge regularly on your PC, you should use the second approach. Download and install the app on your desktop.
You can learn more about both of these approaches below.
Run Zedge on a PC with Bluestacks
To download free wallpapers and ringtones on a Windows desktop, Zedge is a straightforward solution.
To get Zedge on a PC, you need an Android emulator. Here's what it is:
An Android emulator is a PC/Mac app that emulates an Android phone on your computer. You can easily run Android apps on a computer with a free or paid emulator.
Now that you know what an Android emulator is, let's download one to run Zedge on your PC.
Go to Bluestacks download page or grab an alternative free Android emulator from the links below:

Once you have downloaded an Android emulator for your Windows or Mac desktop, start the installation and follow the on-screen instructions
After you complete the installation, you can run Zedge on your computer. Assuming that you download Bluestacks, here are the steps to install Zedge:
Open the newly installed Bluestacks by clicking its icon on your desktop
Once it loads, provide your Google account information to sign in to the emulated Android device
If you don't have a Google account, simply create one by clicking "create a new account"
After you sign into the Bluestacks emulator, you should be able to see a fully functional Android device with Google Play Store installed
Open Google Play Store and search for Zedge
Install Zedge
Now all you need to do is run Zedge from the app drawer in Bluestacks. Enjoy Zedge on your PC.
Run Zedge on PC – Online Method (No Download)
This method is easy. You simply run Zedge in your Internet browser.
This method supports many browsers. We have tested the following browsers:
Google Chrome
Internet Explorer
Microsoft Edge
Opera
Safari
Mozilla Firefox
Here's how to use this method. Just follow these easy steps:
Visit Manymo (online Android emulator)
Create a free account
Sign into Manymo using your newly created account
You should see an Android phone running in your browser window now
Simply open Google Play Store in the emulated Android phone
Search for Zedge and install it when you find it
Run Zedge
Now you are running Zedge on your PC. It's that simple.
NOTE: Unfortunately, Manymo has suspended its service for some reason. Until it's back, there is no other online Android emulator.
How to Use Zedge on a PC
Zedge is a perfect app for anyone looking for free wallpapers and ringtones. Although Zedge also offers some free games, it's not its strongest feature.
Using Zedge is easy. You have everything right in front of you when you open the app. Here's how to find what you're looking for in this app:
Open Zedge for PC after you have loaded your Android emulator
Use the search function to find anything you want to download
You can also use categories to find your favorite wallpaper or ringtone
When using categories, you also have sub-categories to further refine your search
Zedge also offers latest wallpapers and ringtones on the homepage
You have separate categories for live and static wallpapers
To use wallpaper, simply open Options and click "use as a wallpaper"
Similarly, you can set a ringtone from within the app by going to Options
Explore settings for more features, such as auto-changing wallpapers and so on
Zedge is so easy to use that everyone can use it the first time. You will be surprised how easy it can customize your phone.
Review – Zedge for PC
Zedge works like a charm on a desktop. You can download free wallpapers and other assets with ease.
Search exactly what you need
You can use this app to search exactly what you want to use on your phone. It allows you to search using "suggestion."
Zedge has sorted out everything nicely for users. You will see items properly assigned to categories and sub-categories.
You will never run out of resources on Zedge. There are over a million free wallpapers, icons, and audio files for you to use FREE of cost.
Widgets
This app also gives you widgets that display on your desktop. These widgets make it easy to launch the app quickly and use various features with one-touch.
If you're a curious user who enjoys the fully customized device, Zedge is perfect. You can use auto-changing wallpaper, apply a "live" wallpaper, or choose a serene static one.
Plenty of free resources
This app isn't only limited to wallpapers. Users can also download the following additional resources:
Ringtones
Notification tones for messages and other apps
Download games
Cool icons and GIFs
Grab some free apps
Zedge also offers easy filters to use. These filters help you see only interesting stuff when browsing this app.
Annoying pop-up ads
Although Zedge for PC is a great app, it's loaded with pop-up ads. They are pretty annoying.
Whenever you press a button, ad loads. Additionally, the developers have a banner ad at the top and one at the bottom.
After the first pop-up, users often receive a second pop-up advertisement. It sours the experience and many users uninstall Zedge due to this reason.
Our rating: 4.6 out of 5 stars
Conclusion
Zedge for PC is a great app. It allows you to customize your desktop just the way you use it on a mobile device.
Zedge offers free wallpapers, ringtones, icons, and games. The "free" model also means users have to live with annoying ads.
You can download Zedge for iPhone and Android from the App Store and Google Play Store. You can run this app on your desktop (Windows and Mac) with the help of an Android emulator.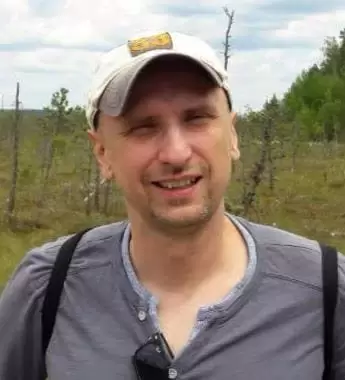 Petr is a serial tech entrepreneur and the CEO of Apro Software, a machine learning company. Whenever he's not blogging about technology for itechgyan.com or softwarebattle.com, Petr enjoys playing sports and going to the movies. He's also deeply interested about mediation, Buddhism and biohacking.