Talkatone is an easy-to-use communication app that you can use to send and receive text, picture and audio messages as well as make and receive calls for free.
If a phone plan is out of your budget or you don't even have a phone, this app can help you stay in touch with loved ones, colleagues and anyone else you'd like to stay in contact with.
A lot of people have wanted a way to make phone calls or receive different kinds of messages on their computer for a while now.
There isn't a PC specific app for Talkatone but there is a way to get it on your computer safely and effectively. Let's dive into the subject a little deeper.
Talkatone: Message and Phone Call Application
Later we're going to talk about how to download Talkatone but for now, you may want to know a little more about this app before downloading it to see if it's what you're looking for.
You've read that Talkatone is an app that allows you to send and receive different types of messages and phone calls. The app uses an internet connection such as Wi-Fi to do so.
On that app you're able to get a valid U.S. phone number of your choice and it's all free to use. One of the biggest caveats is that there are advertisements run on the top and bottom of the screen and occasionally between screens while switching from phone call to text or vice versa.
Whatever device you use it from whether it's your Windows phone, your home computer or the laptop you use at work, with our instruction guide you'll be able to use Talkatone to keep in touch, wherever you are.
How To Download Talkatone On PC
If you find yourself liking the idea of being able to use your PC as a phone, we'll walk you through how to do so. Talkatone was built for use on mobile devices only but with the help of an emulator app, you'll be set up in no time.
What's An Emulator?
An emulator is an app the basically allows your computers operating system to run similarly to a mobile operating system, thus allowing mobile apps working on your desktop or laptop computer.
You can find several different emulators for options to use, most of which are free of charge. In the next section, we'll talk about 2 of the best emulators out there, what they're known for and how to use them to get Talkatone onto your PC.
Bluestacks Emulator
Bluestacks is easily the most popular emulator out there to turn Android mobile apps into PC running apps. It's easy to use and the steps are quite simple. Bluestacks is constantly up-to-date so there are no worries about out-of-date software.
Instructions
The first thing you need to do before anything else is download Bluestacks. You can do so by clicking here. Once you have that downloaded and running, follow the next set of instructions to get Talkatone on your computer.
Open up Bluestacks
Sign into your Google Play Account (if you don't have one, you can easily make one)
Search for "Talkatone" in the Google Play search bar
Click on the Talkatone icon and install/download it
Once it's downloaded, click the icon from your downloads to open the app.
You're done!
MeMu App Player Emulator
Another PC-friendly emulator goes by the name of MeMu. Though originally created to help gamers get their favorite games on their PC, it works well for Talkatone too.
The main difference between this and Bluestacks is that Bluestacks runs ads and is up-to-date while MeMu doesn't have advertisements but is slightly outdated.
Instructions
Similarly to Bluestacks, you will need to download MeMu before moving forward. You can do so by clicking here. Once you have that downloaded and running, you're reading to install Talkatone. Follow these steps:
Open MeMu
Sign into your Google account
Look up "Talkatone" using the Play stores search bar
Click on Talkatone icon and install/download it
Open it from your downloads to begin using
Talkatone Review
You may be sitting there asking yourself how on earth you make phone calls and send texts from your laptop or desktop. In this section we'll tell you how and go over the main features that Talkatone has to offer. Let's jump into it.
Free Phone Number
With Talkatone you get a free U.S. or Canadian phone number of your choosing. Phone calls are free to make as long as you're connected to Wi-Fi.
Texting Feature
Easily one of the best features of Talkatone is the texting available. You'll be able to text anyone as long as you're connected to Wi-Fi. This includes free SMS/MMS texting with U.S. and Canada phone numbers, including group texts.
Burner Numbers
With Talkatone you're able to change your number whenever you'd like. You can burn one phone number for free by simply going into settings and clicking "get a new phone number."
You'll be able to use your new number as soon as you click "Burn Now." This can come in handy for a number of reasons but keep in mind, you only get one free burn number.
Photo Texting
Believe it or not, using Talkatone on your PC doesn't discount you from being able to send photos. You can use your webcam or pull your photos off of your social media accounts or camera roll to send them as a text just like you would on a mobile device or tablet.
Sending photos is also free on Talkatone to any U.S. or Canada number.
International Calling
You can earn calling credits while using the app if you need to make cheap long distance calls. Some of the most cost-friendly countries Talkatone services are:
Mexic
Guatemala
Columbia
Dominican Republic
Honduras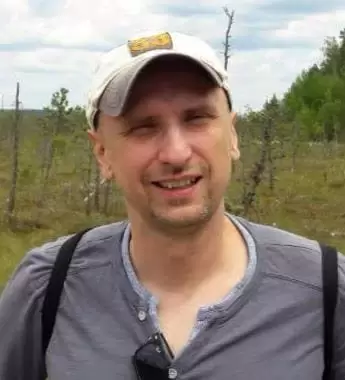 Petr is a serial tech entrepreneur and the CEO of Apro Software, a machine learning company. Whenever he's not blogging about technology for itechgyan.com or softwarebattle.com, Petr enjoys playing sports and going to the movies. He's also deeply interested about mediation, Buddhism and biohacking.