Do you want to log in to KIK Online without having to download an emulator? The good news is that you can easily log in to KIK Messenger only by opening a web page in your browser (no need to download an emulator).
We will explain how to do that in this step-by-step guide to login to KIK online.
It's important to note that using Kik, whether on a smartphone or online on a computer, presents several security risks.
As with any app in the online world, Kik is prone to online attacks that could take the form of phishing, hacking, and much more. 
There are also several Kik spy tools that a hacker can use to access all your communication on the application, whether on your smartphone or on your computer, using an emulator.
You must be wary of these instances to ensure you don't fall prey to such crimes that could potentially result in lots of sensitive information being compromised. 
With that aside, let's dive in to find out how you can use Kik on your computer without having to download an emulator.
What Is Kik Login Online And Why Does Everyone Want To Use It?
'Kik Login Online with No Download' simply refers to using Kik on a computer without downloading an Android emulator.
Many users prefer using Kik Messenger Online on their computers instead of mobile phones. Since Kik Messenger Online doesn't offer a PC version, users are left with no choice but to emulate an Android system on their computer and run Kik's Android app in that Android emulated system. It's what they think is the best way to login to Kik Messenger Online.
I know it sounds a little confusing. Let me break it down into a summary.
1. Download an Android emulator (such as Bluestacks)
2. Grab Kik .APK file
3. Load the .APK file into the emulator
Problems With The Usual Method Of Logging Into Kik Messenger Online
It sounds easy. But there are some potential issues with this traditional method.
For example, you have to download a fairly large program (Android emulator). Next, you have to install this emulator on your computer, which could be a problem for many users. Then you have to load the .APK file into the emulator whenever you want to chat with your friends.
Does that sound easy? For a lot of users, the answer would be no.
The Solution – Kik Login Online
For that reason, Kik Login online No Download is a great option. Here are some perks of using this method.
1. No download required for Kik Login Online
2. No need to install any app/software on your computer
3. You don't need admin privileges
4. No computer knowledge required
5. Everything happens inside your Internet browser
Wondering how it works? Follow the guide below for detailed instructions.
Kik Login Online Method – Step-By-Step Instructions
Manymo allows you to emulate an Android device in your browser. It doesn't require you to download the emulator. You simply have to type a web address into your browser.
Manymo works fine on all popular browsers including Firefox, Chrome, Safari, and Internet Explorer.
Using Manymo, you can easily run Kik Messenger on your PC without having to download an emulator. However, you must have Kik .APK file on your PC to run it using Manymo.
Follow the instructions below.
1. Go to the official Manymo website to login to Kik Online
2. Create an account to use this online emulator
3. It's free to create an account on Manymo
4. Now sign into Manymo using your account details
5. You can launch the emulator now by clicking the Launch Emulator button in the top navigation
6. You will be asked whether you want to launch the emulator with an app or with a URL
7. Select 'Launch with an app"
8. Browse to the folder where you saved the 'download Kik for PC' .APK file
9. It will take a second to launch Kik Messenger for PC in your browser without Bluestacks
Now sign in with your Kik account and enjoy chatting with your friends from a computer. That's the pleasure of Kik Messenger Online.
Kik Login Online – Other Methods
What if the Manymo emulator doesn't work for you? Here are some alternatives for Kik Login Online
It doesn't usually happen but some users may not be able to use Manymo for some time. It happens due to server overload when too many users are trying to use Manymo's free service at the same time.
You can wait for some time and try Manymo again. Or, you can try any of the following alternatives to login to Kik Online.
Kik Online Using Bluestacks
Bluestacks is a popular free emulator for PC. Unlike Manymo, it doesn't have an online version so your only option is to download this emulator. You will then install it on your computer and load your .APK into it.
Download Bluestacks here.
Login To Kik Online With Genymotion
Just like Bluestacks, Genymotion is another free Android emulator. It allows you to run Kik Messenger on your PC. However, you will first need to download and install Genymotion on your computer.
For detailed instructions on how to use Bluestacks and Genymotion to login to Kik Online, follow detailed instructions in this dedicated Kik for PC guide.
Conclusion
Kik is a perfect instant messenger for anyone looking to chat with friends. It offers plenty of unique features such as the ability to stay anonymous, advanced privacy controls, unique customization features, and so on.
To access Kik Login Online, you simply need to run Kik in Manymo in your browser. It's that easy to start chatting with your friends.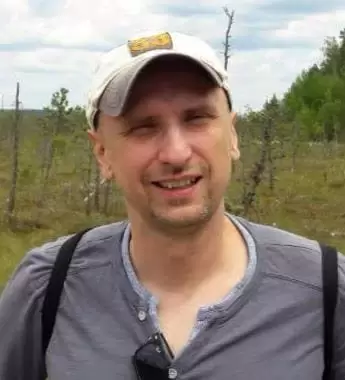 Petr is a serial tech entrepreneur and the CEO of Apro Software, a machine learning company. Whenever he's not blogging about technology for itechgyan.com or softwarebattle.com, Petr enjoys playing sports and going to the movies. He's also deeply interested about mediation, Buddhism and biohacking.