In the "Age of Information", digital devices such as laptops, smartphones, and tablets are a staple in children's education as well as finding an educational app for your kid.
And with the help of educational apps, children are able to enjoy independent learning while furthering their academic competencies at their own pace.
However, parents and teachers alike often face the dilemma of finding the best e-learning platform for their kids.
More often than not, parents are looking for learning apps with an explicit design, adaptive content, engaging challenges and rewards, and technologically innovative pedagogy. 
Finding the Right Educational App for Your Kid
Identify Skills to Target
Interactive learning courses are designed to specifically target key academic skills.
These include alphabetic knowledge, reading, and writing, responding to open-ended questions, problem-solving, memory, and critical thinking.
Identifying the specific skill/s that need to be developed can significantly help in narrowing down the search.
Diversified Coursework
Children in the Pre-K to Grade 3 get easily bored, naturally.
An ideal interactive learning app should be able to offer a wide range of activities on various key lessons and concepts of concerned subjects.
Diversified coursework can help maintain interest and in turn increase engagement, one worksheet after another.
Relevance of content to real-life scenarios is one crucial factor that helps improve the active participation of a child. 
Look For the Right Features
Features and functionality are the actual gamechanger in the world of learning apps for smart childhood.
As to educational apps, content is indeed king.
However, an app's offered features can make all the difference when it comes to ensuring a holistic and productive learning experience for the child.
For example, an appealing reward system paired with a likable play store where kids can playfully dress up characters as they accomplish tasks along the way can help maintain motivation among learners.
Weekly progress reports are also a huge plus. 
Talented and Gifted by Kids Academy is an e-learning platform offering a comprehensive academic course for children aged 2-10.
The educational app developer worked in close collaboration with early childhood development and education experts in designing curriculum-based worksheets, quizzes, games, kids' videos, and lessons of core subjects in the Pre-K to Grade 3.
Kids Academy: Talented and Gifted stands out as an interactive learning software that strikes balance between learning and playing while delivering content that strictly adheres with the New York State Next Generation Learning Standards and Common Core State Standards. 
Let's have a look at some examples of activities featured on the app. 
Examples of Activities Featured on the Educational App for Your Kid
Quizzes
Here is an excerpt from an interactive quiz designed to target phonological awareness while improving spelling skills.
Worksheets
Worksheets also come in different types to enforce learning on key concepts.
This particular word work aims at refining a child's letter and word recognition through practicing sight words. 
Games
Of course, games put more life into the learning process and increase the quality of the outcome.
For instance, they designed the game below to target a specific math skill while making light touches on certain science lessons.
Talented and Gifted is every parent's ideal app for home learning.
This e-learning platform applies a technologically innovative approach in covering Pre-K to Grade 3 subjects such as:
math

ELA

reading comprehension

the world around us

social studies, science

arts and crafts

even chess.
With more than 4,000 auto-scored interactive worksheets, quizzes, and games, Talented and Gifted has all the educational activities a child needs to rock in multiple academic skills.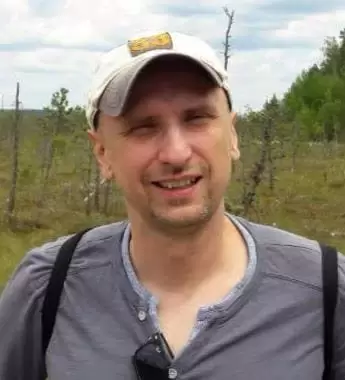 Petr is a serial tech entrepreneur and the CEO of Apro Software, a machine learning company. Whenever he's not blogging about technology for itechgyan.com or softwarebattle.com, Petr enjoys playing sports and going to the movies. He's also deeply interested in mediation, Buddhism and biohacking.