Technology is so interesting, because it is everywhere, but also in some ways kind of hidden.
You probably use more technology in your daily life than you even realize that you do.
And behind the scenes, there is someone who has made an entire career out of ensuring just that.
You are going to be a member of the working world for many years.
So when you think about what you want to spend those years doing work-wise, there is much to consider.
The tech industry might be exactly what you need in several cases.
When you are thinking about your personal career prospects and interests.
Or if you want something that is essential enough to always be around but innovative enough to almost guarantee job variety.
Getting Educated When Working in Tech
If you know this going into college, that is great, you can tailor your studies to suit your eventual career.
Some common majors and degrees that individuals work towards with this goal in mind are:
information science

computer science

computer engineering

electrical engineering.
These can also be minors that you combine with other majors to give you even more versatility.
For example, a degree in education with a minor in computer science gives you an option of being able to both work in education, teaching tech, or in the tech industry relying on your minor completely.
In some cases, you may be able to break into the industry with just a certification, and no formal degreeю
But if you can swing it, a college education is a great way to future-proof your career. 
Paying for your degree is a whole other story though.
It is certainly the exception that people can fund this with money out of pocket, and scholarships can be hard to come by.
Look into loan options to help you cover the cost.
You can take out a student loan from a private lender in order to pay for college.
This gives you access to funds to use for tuition costs and some of the other things you will need.
The Industry Is Constantly Evolving When Working in Tech
For some people, the mere thought of constant and consistent evolution in terms of their career is the main reason they would run in the other direction, and fast.
But with tech, it is a large part of what draws people to these roles.
Many of the principles will stay the same, and even some of the methods and processes.
But a fair amount will be updated with the times, and you can be a part of that change. 
There are so many smart reasons to become a software developer, for example, but evolution is one of the biggest.
Being one of the driving forces behind bringing new tech solutions to people and businesses that can make things easier and improve efficiencies is something that will always be in demand.
You can also expect some variety in your role as well depending on the sector in which you are developing this software.
For example, working for an educational system is going to look very different day today than if you were on a project for a large cryptocurrency agency. 
Artificial Intelligence Is Here to Stay When Working in Tech
The deeper and deeper you get into the tech industry the more complex terms you will be learning.
However, phrases like automation, and artificial intelligence, are bubbling right up to the surface to the point that they are basically commonplace nowadays.
As a professional within this industry, you will have firsthand experiences with the future of AI, as they are being developed. 
This also opens up your career prospects significantly.
It is because so many different types of businesses are beginning to implement these strategies.
E-commerce companies are now using chatbots.
They use it to help with customer service needs so that they can be available 24/7 to service their client base.
This means that these big businesses are also not going to want to deal with any bugs or hiccups within that process.
As a professional in the tech industry, you now have the unique expertise to work in the IT sector of a customer service department. 
You Are Not Bound by Geography
A lot of tech industry professionals go the freelance or independent contractor route.
And that can blow your opportunities wide open.
When you decide to work for yourself, you make the rules.
You will not be limited to the projects, clients, or deadlines that would come with a traditional 9 am-5 pm role.
This also means that you are not chained to a desk somewhere, punching a clock.
With remote work on the rise across the board, freelancers and independent contractors are beginning to realize some things.
For example, that when working in tech, they can work from anywhere that they have a power source and a Wi-Fi connection.
If flexible scheduling and the freedom to intertwine your work and your personal life is something that sets your soul on fire, this is a great career path to set out on to ensure that you will (almost) always have that option.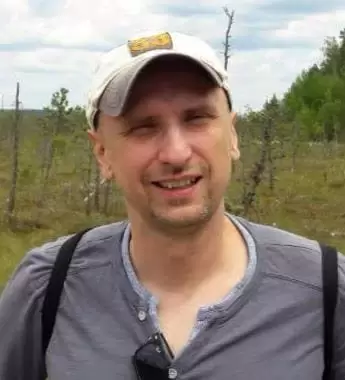 Petr is a serial tech entrepreneur and the CEO of Apro Software, a machine learning company. Whenever he's not blogging about technology for itechgyan.com or softwarebattle.com, Petr enjoys playing sports and going to the movies. He's also deeply interested in mediation, Buddhism and biohacking.