Despite the popularity of Apple hardware, many users want to keep their emails in MS Outlook and might find it hard to make an export from Apple mail to Outlook.
If you are dissatisfied with Apple Mail, you can extract your data and move it.
That being said, the task is complicated unless you have a converter.
Here is how to transfer emails smoothly without data loss. 
Apple Mail stores data in an incompatible format, but this is not a unique case.
Gmail, Thunderbird, and other systems also create MBOX.
You need an Apple Mail to Outlook converter to guarantee that your data stays intact. Unfortunately, the two systems cannot be synchronized.
Migrating From Apple Mail to Outlook Safely and Fast
Due to the format clash, the process of migrating from Apple mail to Outlook always includes three stages — import, conversion, and export.
An automatic tool reduces them to several clicks and minutes.
You can export the data straight to your Outlook profile or create a separate file with the PST extension.
The latter option is useful if you need to move emails between computers. 
During the conversion from one format to the other, bits of data may get lost or distorted.
Manual methods exist, but they are complicated and risky.
In theory, you could export MBOX, import it into one of the few clients that recognize it, and then synchronize it with Outlook.
This could require creating new email accounts, installing additional software, and spending hours on configuration.
Besides, you would need to create a backup in case something goes wrong. 
Step-by-Step Guide
A reliable converter is a lightweight tool with a simple and intuitive interface.
Products like Mac Mail to Outlook Transfer work out of the box and can detect files in your PC folders automatically.
Conversion takes just a few minutes, even for thousands of messages with attachments. The tool will preserve the formatting, encoding, and attachments. 
Download and install the converter (both 32-bit and 64-bit Windows are supported).

Select the folder containing the files (*.MBOX for messages and *.EMLX for attachments).

Start the conversion. 
This method of migrating from Apple mail to Outlook works for all versions of Outlook since 2000. It is quick, reliable, and foolproof.
What's more, you have confidence in the result as precision is guaranteed.
Even files from corrupt mailboxes can be successfully converted to PST. 
If you are still thinking of manual transfer through several programs, here is the final argument: the trial version is free and works for 30 days.
Depending on the volume of MBOX data, you may be able to transfer all of it free of charge. 
To Sum Up
You cannot just drag and drop MBOX files from Apple Mail to Outlook.
Due to the difference in file extensions, the process of moving messages from Apple Mail to Outlook is rather complicated.
The only way to ensure the trouble-free conversion is to use a utility developed especially for this format pair.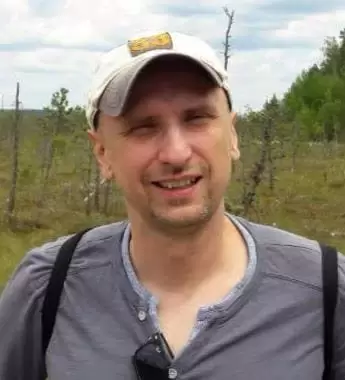 Petr is a serial tech entrepreneur and the CEO of Apro Software, a machine learning company. Whenever he's not blogging about technology for itechgyan.com or softwarebattle.com, Petr enjoys playing sports and going to the movies. He's also deeply interested in mediation, Buddhism and biohacking.