The concept of hard work has become a little passe as opposed to the concept of outsourcing software development.
Gone are the days when people use to say that to achieve something big in life, one needs to do plenty of hard work.
Today working smartly that pays off well is the new norm. I am talking about outsourcing your software development requirements.
Pushing digital initiatives is tough especially when you have a thousand things going on in mind.
If everything's done right, then nobody can stop you from gaining a competitive edge, but if something goes wrong, then there is a lot to lose.
You could go back to square one!
Also, outsourcing software development services give you peace of mind.
In addition, it benefits such as best competitive advantage, drives real value to customers, and makes you capable of defining new modernization strategies.
So you see getting software development requirements outsourced from a reputable company like Tatvasoft, Baires Dev, Value Coders is not so important.
But getting it in the right way is extremely important.
The following post emphasizes what outsourcing software development is and how it is beneficial for your business in the long run.
So, without any further ado, let's begin!
About Outsourcing Software Development
Software development is not new as a concept.
Enterprises across the globe continue to foray into the challenging and turbulent market space with a need for quality products using necessary tech to gain their marketplace.
In fact, software development seems one of the most hyped phenomena which is deemed by most dynamic industries across the world.
Now there is a popular adage—or excuse, depending on your perspective—is that your chosen development team must spend roughly 80 percent of its time on bug-fixing and code maintenance.
However, this ain't true at all!
The ever-growing demand has compelled software developers to come up with something intuitive and intimidating.
It may quite interest you to know that the IT outsourcing market size is expected to grow $98 billion between 2020-2024.
On and all, software outsourcing is a win-win situation. What I mean is
You get the expertise of an experienced team of software developers

It will be a cost-effective venture

So you get a combo of the best talents at a reasonable price

You no longer need to worry about that in-house team workloads
Before jumping on the bandwagon and reaching out to a software development company, it is extremely important to know all the in's and out's of software outsourcing.
As well as why you should hire reliable developers with great experience.
What Is Outsourcing?
In simple words, when you happen to order food online this means you have outsourced a happy meal.
Similarly, offshoring or outsourcing is said when you are delegating your work to a reliable software outsourcing company or any such third party.
Outsourced software is said when you delegate roles and responsibilities after analyzing your business operations and identify the part of software development that requires expertise.
These roles could be anything a feature or software development as a whole.
Joining hands with a reliable tech partner for your upcoming software development outsourcing project could be bliss in today's fast-paced/competitive market.
The advantages of outsourcing are many.
Right from the need to plug in the technology gap, cut down development costs, meet sudden demands, scale the development, or even upgrade the software to stay competitive.
I hope this segment is clear. Moving on!
Time to unveil the core benefits of outsourcing.
Is software development outsourcing for startups a good idea? Also, how can one ensure success with a software outsourcing company?
Benefits of Outsourcing Software Development
Software outsourcing or an offshore software development company available with lightning speed internet and high-end communication tools, making it a must, rather than a "nice-to-have" strategy for most businesses.
However, if you are new to the outsourcing business, you might be in doubt, or full of questions.
Will outsourcing your software development strategy really work? How do I go about it? Well, here is your answer.
As a business owner, I assume that you must be wise enough to consider every possible scenario.
Outsourcing software development services and working with a skilled multidisciplinary team can assist you well.
For instance, in executing temporary projects, reduce labor costs and enhance your development execution speed.
Cost Savings
More and more enterprises than ever must do more with tight finances.
Using an experienced, outsourcing software development company will assist you well in managing your development fees.
Furthermore, the cost of software development services diversifies between countries.
In Eastern Europe, the cost of the same performed labor may differ by up to 80% compared to West Europe or North America.
These three factors make outsourcing cost-efficient:
No Recruitment – cost savings for saving on recruitment cost, and you get to focus on the company's core business

Benefits – cost savings on payroll, taxes, training, onboarding

Operational – No additional workplace needed
This will give you more room for your budget and concentrate on the core company strategies, such as brand promotion, analysis, or marketing investment.
Extensive Expertise
Now developing an app requires a thorough knowledge of the latest tools and technologies across various multiple platforms.
It takes a lot of time and money to find someone who is a skilled and trained IT professional.
And even if you find one in developed countries they are very expensive to hire and retain.
The majority of the Indian population is young people with an average being of 27 years.
And the biggest in demographics of talented and skilled people with roughly 3 million graduates adding to their workforce every year.
They have more English speakers than the U.S and United Kingdom combined.
Several countries like India, Vietnam, Philippines have the largest pool of trained IT professionals and follow a proven development process.
Hiring a third-party app development partner from India ensures that your app is being built by certified engineers and experts you can trust upon.
They can immediately provide solutions to your bug-free, fast, efficient, and easy-to-use development projects.
Increased Efficiency
With Software development outsourcing, any non-techie can succeed. All you have to do is rely on the skills and expertise of your chosen outsourcing company.
In fact, several experts have claimed the fact that with software outsourcing nothing can stop you from making knowledgeable technology choices for your business needs.
Here they have a wide understanding of different ways to reach your software goals, how to measure development progress, and how to pivot quickly.
While your management executives focus on the mission-critical tasks for your business, your software development is the mission-critical focus of the outsource software development partner.
Time to Get a Fresh and a Broader Perspective
Another advantage of choosing an outsourcing company is you get to explore the broader perspective.
You won't just get fluency in technological topics and a broader perspective but also keeps them up to date with all the newest trends in this fast-changing field.
The routine during daily work might minimize creating thought-provoking solutions and out-of-the-box software ideas.
Working with external partners provides your company with new knowledge and meaningful feedback.
As a result, you improve your work as well as the project.
Focus on Core Business
In-house development of an application comes with lots and lots of complexities and problems.
You will have to dedicate a lot of your time to managing the project team and developing a successful project.
It also diverts your focus from other important business operations.
This could result in not meeting the other key performance indicators of your software like making an effective marketing strategy for the product.
Thus, your company lags behind.
Software Outsourcing your app development to a professional app development company in India solve all this nightmare for you.
It will buy you more free time to pay attention to other main functions of your business.
Time to Market
This is one of the most attention-grabbing advantages of outsourcing.
The IT business is developing very quickly, and it is essential to innovate quickly in order to gain a competitive advantage in the market.
Outsourcing is the way to speed up the processes of software development in your company and being first in the market, which might occur as a success factor for your organization.
Hiring an external team of experts enables you to deliver the product quicker and with higher quality.
So yes, a reduction in time to market is a great benefit.
That's not all, every coin has two sides, and outsourcing is not an exception.
This was the good side and now it's time to reveal the bad one.
Disadvantages of Outsourcing a Development Team
Every company that decides to outsource product development has doubts regarding the aspects mainly related to trust.
#1 Lack of control
The only issue faced while outsourcing is establishing trust in a very short span of time.
Businesses often feel a lack of control while working with an outsourced team.
Moreover, an external company usually has different values, missions, business goals, and management systems, which also may affect your concerns about project control.
However, these situations aren't always the case. They are more like once in a blue moon sight.
#2 Risk of exposing confidential data
Another disadvantage of outsourcing your business requirements is It might be hard to entrust an external partner with information about your clients.
So make sure you formulate a contract that will protect your company and clients' data.
Mistakes to Avoid While Outsourcing Services
Call it fortunate or unfortunate, you have no shortage of options, but you need to make sure to pick the right one for your product development.
You have the choice of working with software outsourcing companies best suited for your budget, type of project, and style of working.
In addition to all this, there is one more thing to consider, mistakes to avoid at all costs.
Selecting on the basis of cost proportion. Most companies choose a team for their low costs. This can be a very expensive mistake as they might not be able to deliver the kind of work you want to delegate to them. Outsourcing allows you to make sure to do enough research about the company you are planning to hire.

Underestimating communication. Good communication can do wonders for your business. It helps you work well with the team and guide them based on your vision of the project. Therefore, it is crucial to building a communication mechanism with your outsourcing partner.

Unreasonable timelines. Most software development companies do require time to market and try to ensure that you let the software development life cycle take its course. Instead of aligning the software development to business-related deadlines, it is better if it works the other way round. Plan your timelines around your software development.
Conclusion
So that's all for now! I hope now you are ready to outsource your first development project.
In case, you still have any doubts or queries, feel free to mention them in the comment section below.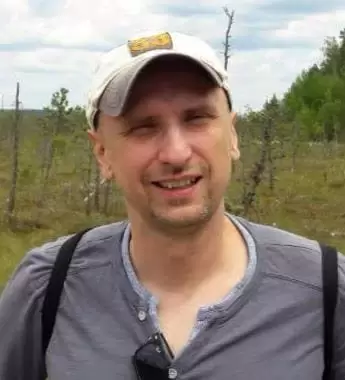 Petr is a serial tech entrepreneur and the CEO of Apro Software, a machine learning company. Whenever he's not blogging about technology for itechgyan.com or softwarebattle.com, Petr enjoys playing sports and going to the movies. He's also deeply interested in mediation, Buddhism and biohacking.