Singapore has already made its name as one of the leading innovation centers. Especially in the custom software development industry.
The country has hundreds of world-class software development companies and software developers.
They offer cost-effective and impactful solutions to small and large businesses, corporate and government organizations.
Moreover, the country is located at the heart of one of the most dynamic economic regions globally.
It provides a good market for custom software development services leading to the fast-growth in the industry.
Government agencies such as Info-communications Media Development Authority and Economic Development Board are also continually investing in the industry.
They have also created a conducive environment for it to thrive.
The government agencies' support has led to the birth of many innovations in the software development industry.
It has also led to exponential growth in technology development.
Like other economies worldwide, Singapore is also facing technology disruptions and new digital challenges at her enterprise level.
This has largely contributed to the rise in demand for cost-effective.
And impactful software solutions and services as many companies in the country seek to undergo digital transformation.
Moreover, most Singapore sectors are experiencing huge digital transformation in various functions, including local companies, healthcare, and the financial sector.
The latest development has led to an ever-increasing demand for software solutions and services in the country.
Also the neighboring region as technologies keep evolving every day.
Most Singapore companies specialize in developing and designing software products.
They can process large data, analyze data and transform it into consistent information that accelerates business growth and extends opportunities.
In addition, the business model in Singapore and the neighboring economic region leverage the importance of investing in Analytics software and high-quality Business Intelligence.
Custom Software Development Culture in Singapore
SIn the last few years, there has been an unprecedented growth of software development culture in ingapore and the neighboring region.
The custom software development industry continues to grow.
More countries in Asia, particularly Singapore, continue to embrace the latest technology.
According to research by Hotsuite, smartphones and mobile phones are the most used devices in browsing and accessing the internet by Singaporeans.
The culture has pushed the country to invest in acquiring background expertise in software development and other enabling factors.
App development in Singapore has become one of the most sought and highly attractive.
This became possible due to the rise in the number of custom software development companies and government agencies' support.
A study has shown that Singapore software development companies offer meaningful solutions.
They offer these solutions to small and large businesses at a relatively lower price than most Western countries' counterparts. 
Moreover, Singapore has one of the highest scores in mobile connectivity, innovation, and technology within its population.
This makes the country one of the leading providers of excellent, relevant services and app content in the world.
According to a report published in Data.gov.sg, Singapore is one of Asia's leading countries in terms of mobile app penetration.
There is also a great, continuous trend of its population using mobile apps and many developments in its app development market.
Singapore has with no doubt become of the havens for software development for different clients.
For instance, those who are looking for impactful and cost-effective solutions.
Top 5 Custom Software Development Companies in Singapore
Most software development companies in Singapore are improving their standards.
They do it to meet large organizations, brands, and enterprise requirements.
Consequently, identifying the right development partner in the country has become a huge challenge.
Here we look at the top 5 custom software development companies in Singapore.
This is to help you save your time and energy while looking for a reliable development partner.
TechTIQ Solutions
TechTIQ Solutions is one of the leading software development companies.
It has a great presence in the app development and enterprise software development and design industry in Singapore.
The tech giant focuses on delivering cost-effective and impactful digital solutions.
These solutions allow businesses to grow and engage with their customers better.
TechTIQ Solutions provides consultancy, delivers impeccable solutions, and details digital transformation necessities.
They lead to unmatched customer satisfaction.
The company has delivered several projects successfully through its collaborative relationship approach.
With a team of dedicated IT professionals, TechTIQ Solutions deliver solutions on various digital transformation services.
Some of the target platforms include:
Android

iOS

.NET Core

React Native

Java, React JS

Python

Angular

PHP

.NET MVC

API

RoR

AWS/Azure.
Key Services
Software development

Full-stack mobile app development

Website development

Digital transformation

e-commerce platform development

IT staffing
SleekDigital
SleekDigital is another top IT company with a notable presence in the software development industry in Singapore.
The tech giant specializes in offering the following:
bespoke app development services

M-commerce app development

innovative enterprise app development,

mobile application consultation

mobile app design 

and much more.
The company employs the latest app development technologies.
They do it to develop systems that promote business growth and enhance customer engagement.
The company has a team of expert consultants and mobile app developers.
The developers help transform businesses and enterprises with their excellence.
SleekDigital's expertise areas span across Android and iOS development, cross-platform development, and hybrid development.
Some of the target platforms include Windows, Hybrid, Android, and iOS.
Key Services
Mobile app development and engagement automation

Indoor mapping

Content management systems

Mobile app design

Mobile app testing

Enterprise system development digital transformation mobile app consulting
Codigo
Codigo is an award-winning software development company in Singapore.
It specializes in developing a high-quality website, mobile and game applications, and backend systems.
The company has other offices in Vietnam and Myanmar.
It allows it to deliver cost-effective software solutions to small and large businesses within the region. 
With a passionate group of IT experts, the tech company offers high-quality solutions in a wide range of digital transformation areas.
Codigo offers complete end-to-end digital solutions for any touchpoints.
It includes responsive web portals, touchscreen kiosks, and mobile apps.
Some of its target platforms include Windows, Android, and iOS.
Key Services
Mobile app development and design

Web app development

Digital marketing

Startup incubation

UI/UX design

Backend development
Applify
Applify is one of the most popular custom software development agencies in Singapore.
Additionally, that offers 'idea incubation services'.
The IT giant has a proven record of expertise in curating software solutions and app development.
There are success stories in the US, UK, India, and Middle East.
Applify entered the Singapore market in 2016.
It has now grown to be among the leading software companies that offer solutions to both startups and enterprises.
With a team of dedicated and self-driven experts, the software company keeps its clientele at the center of each process.
Moreover, the team delivers high-on-performance and creative apps that help ensure sustainable growth and better customer engagement.
Its target platforms include Windows, iOS, and Android.
Key Services
Mobile app development (Android/iOS)

Artificial intelligence

UI/UX interface design

Mobile app consultancy

AR/VR development

Cybersecurity consultancy

Chatbots

Venture building

Penetration test
Credencys
Credencys focuses on delivering high-quality services to big businesses and startups in Singapore and the neighboring region.
The company specializes in providing technology solutions.
Moreover, these solutions help build customer experience and offer solutions to real-world issues.
The US-based company is committed to helping companies leverage the next-generation technology's power.
Like cognitive technologies, the Internet of Things, big data, web and mobile app development for sustainable growth.
Some of its target platforms include VR/AR, Android, and iOS.
Key Services
Custom software development

Mobile app development

UI/UX design

Web app development

Game studio

Enterprise development
Factors Affecting the Cost Custom Software Development Services in Singapore
As mentioned above, the cost is one of the key factors to consider when hiring any company's services.
Every client, individual, or company plans to develop a high-quality application at a reasonable budget.
Here we look at the factors that influence the cost of custom software development in Singapore.
Type of App
The cost of software development largely depends on the type of web or mobile application you want for your company or business.
A simple application with the basics in Singapore will cost about $10,000 to $30,000.
Platform
The other key factor influencing the cost of custom software development services in Singapore is the platform that you want your app to run.
Singapore prides itself on harboring some of the top companies that offer solutions in the major platforms.
Including Windows, iOS, and Android. Windows and iOS cost less to develop as they run on a few devices.
On the other hand, Android applications require more capital and compound interests to develop as they operate on several devices.
Complexity
Some applications could be complex with several features.
Others are simple apps with basic features depending on the solution or challenge that the client wants to address with it.
If you are looking for an application with more unique attributes than regular apps, you should be ready to pay more.
For instance, building marketplace apps like Uber will cost more than regular apps.
Most complex apps incorporate analytic features, location features and even merge with other apps used in the organization.
Developer Requirements
In Singapore, app's copyright and licensing are mandatory requirements for a developer.
Besides, before releasing any app, developers will be required to part with some amount of money to the app store.
Definitely, this adds to the total cost.
Software developers are also constantly investing in incorporating new trends and creative technologies.
Thus, they do it to develop next-generation solutions.
This means that they have to incur more in terms of operational costs.
Customization
Customization involves the personalization of applications, which may lead to an increase in the overall cost.
Customized apps may cost more.
But they offer great value for money as they can easily be improved to adopt the latest technologies and emerging trends.
Conclusion 
It is now becoming more important for companies to adapt to the latest technologies and strategies that ensure growth and survival.
This is due to technological advancements.
Singapore has been in the forefront in delivering solutions cost-effective and next-generation solutions on digital transformation. 
Consequently, the country has become highly attractive to people and companies.
Especially for those looking for the most affordable software solutions and services in Singapore and within the region.
The custom software development industry has also played a critical role in spurring growth in various sectors of the economy by providing impactful solutions.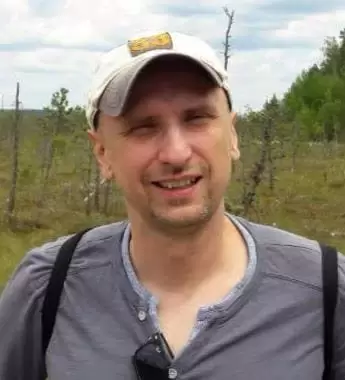 Petr is a serial tech entrepreneur and the CEO of Apro Software, a machine learning company. Whenever he's not blogging about technology for itechgyan.com or softwarebattle.com, Petr enjoys playing sports and going to the movies. He's also deeply interested in mediation, Buddhism and biohacking.