Ever thought about robots waking you up, brewing your coffee, locking the door as you leave for work, or other smart technology? Feels like a scene from a Sci-Fi movie. But in reality, we are almost there.
With the advancements in smart technologies and robotics, the dream of a truly smart home is no more a dream, but a reality in our grasp.
Smart home technologies are mature enough to bring comfort, convenience, and a lot of energy savings to our daily household chores.
Consider this scenario, you are coming back home after work, your smart air conditioning knows this, so it automatically turns on the cooling, and you don't come to a stuffy, humid home.
The recently installed smart lock gets unlocked on its own when you reach the house, the lights turn on automatically, and the smart speakers start playing your audiobook right where you left off.
Now that is Cool. Right?
How Does Smart Technology Work in Your Home?
You can convert your house into a smart home using the Internet of Things (IoT) based ecosystem of cloud, smart devices, and control apps.
IoT refers to different smart gadgets connected together. You can communicate to those interconnected smart devices remotely through your smartphone or AI assistants using an internet connection.
Sensors are an essential part of smart home devices. They allow the device to monitor activity, such as motion, temperature, light, etc.
When sensors detect changes, they trigger a response, such as a smart bell sending you an alert when seeing a visitor.
The most essential part of a smart home system is the smart device itself. The device is connected to the cloud on one end and it has got the user (i.e. you) on the other end.
There are a plethora of smart home devices available in the market to bring magic into your life. Let me take you further into the world of smart home devices.
Smart Technology as Smart Home Devices 
The purpose of smart home devices is to provide convenience as well as contribute towards energy savings.
Here is my list of some of the major smart home devices available in the market and rated 4 plus:
Smart Thermostats and AC Controllers
Smart thermostats are used for controlling the home's heating and cooling system.
But they do more than regulating the temperature; they learn about your heating/cooling needs, adjust according to your preferences, and can be controlled from anywhere, using your phone.
You can set daily or weekly schedules according to the weather forecast. They even send you reports about your energy usage, helping you save money on electricity bills.
Smart thermostats work with ducted heating systems such as split central air conditioners.
There are also thermostat-like smart AC controllers that make any AC smart. These are used with ductless air conditioners such as mini-split ACs and heat pumps.
Smart Technology: Refrigerators
Ever forgot to take the grocery list with you to the store? Ever woke up to find out that the refrigerator door was open all night?
Say goodbye to these worries with smart refrigerators.
When grocery shopping, you can simply ask your smart refrigerator via a mobile app if you need more bread or eggs or see yourself inside with the built-in cameras.
You can even order groceries online through your smart refrigerator. When the smart refrigerator is left open, it sends alerts to your phone.
Create meal plans, make to-do lists, stream music, get weather updates, call a cab, all with the smart refrigerator, so what else do you need?
Smart Washing Machines
Hate skipping hang out with friends because you have a pile of laundry to wash?
Good news, you don't have to do that anymore!
Smart washing machines make the process much faster and hassle-free.
You can schedule when the laundry needs to be done, adjusting the cycle according to off-peak hours. It helps you save a lot on your bills.
All you need is to put the laundry in the drum beforehand. Moreover, smart machines measure how much detergent and water needs to be used according to the laundry load, so there is no wastage.
Another interesting feature is the load sensor. Smart washing machines adjust the cycle according to the material of clothes, like wool and cotton would be given different treatment.
Smart Doorbells
When a visitor arrives at your door, the smart doorbell senses the mobility using motion detectors and notify your smartphone that someone's at the door.
It can let you see the visitor by streaming the doorbell camera's live HD video, saving you a trip to the door. The smart video doorbell also comes with a night vision to let you see during nighttime.
You can even see who came to visit you when you were not at home through the smart bell's camera.
If a package has arrived when you are not at home, you can voice-command the delivery person to leave it in a secure area of your home.
Smart Speakers
You probably think you don't need a smart speaker because all they can do is play music. Well, no. They can do more than that.
They come equipped with voice assistants like Alexa, Siri, Google Assistant, etc. Using those assistants, they can perform various tasks.
They can read you the news, order pizza, turn on/off your AC, and can even control your entire smart home hub.
Smart speakers use voice recognition software to recognize the user's voice. They get better as you continue to use them, adapting to your speech and preferences.
Smart Lights
Never liked getting out of your cozy bed to turn off the lights?
With a smart lighting system, this is not a problem anymore.
Smart lighting consists of different smart bulbs connected together.
They are controlled by a hub plugged into your WiFi router, which allows you to communicate to the lights using a smartphone or AI assistant like Alexa.
You can tell the smart lights to dim at night, and after a particular set time, they turn off automatically.
Waking up has never been this easier; smart lights imitate the sunrise light in the morning, easing you out of bed. 
You can even change the brightness, temperature, and color (if you have colored bulbs) with just a voice command.
If you never remember to turn off the lights when going out, no worries, just tell them to turn off using your phone. They can also turn on automatically when you enter the house.
Why Should You Use Smart Home Technology?
Smart homes have numerous benefits over conventional homes. Some of them are:
●      Convenience
Smart technology is all about convenience. It allows you to control all your smart appliances with just a voice command or a click on your smartphone. You no longer have to stress about tedious tasks.
Instead of doing chores, you can now rest after work. Who would not want that?
●      Energy Conservation
Two things can surely make people switch to smart homes: saving energy and lowering electricity bills.
For instance, smart thermostats switch off heating/cooling appliances when not needed—smart lights and fans use less energy when not in use.
These devices also send in-depth reports, helping you make necessary changes to cut down on energy usage.
●      More Value to Your Property
You are not only getting the peace of mind with smart technology but also a bonus plus point when selling your smart home.
A whopping 81% of people say that they prefer an automated home when buying a house. 
The smart home has matured enough to bring ease into our lives. The convenience and energy-saving are matchless. It is high time that you give it a serious thought and take the right step of converting your dumb home into a smart home.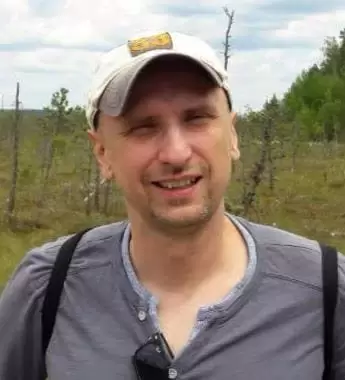 Petr is a serial tech entrepreneur and the CEO of Apro Software, a machine learning company. Whenever he's not blogging about technology for itechgyan.com or softwarebattle.com, Petr enjoys playing sports and going to the movies. He's also deeply interested in mediation, Buddhism and biohacking.