Back in 1990s, the gaming company Sega developed a gaming console named Dreamcast. Game companies developed a ton of interesting games that were compatible with this console.
With the help of emulators, you can now enjoy all those games again on your computer. This guide will give you insights about the top emulators that support the Dreamcast gaming console.
What are emulators?
An emulator is a type of software that allows you to copy other software. In this case, downloading a Dreamcast emulator will allow you to play the games designed by the Dreamcast console on your computer.
However, every emulator is different than others in its design, build, features, supporting OS, and other working factors.
The better the emulator is, the better its copying quality will be, and therefore the better gameplay.
Best Dreamcast Emulators
Read on, bellow are the best emulators that you can download to enjoy the games released by the Dreamcast console on your Windows computer.
DEmul
Considering the present run, DEmul is currently first place in the emulator race in terms of compatibility and accuracy. With this emulator, you can run almost every game designed by Dreamcast with great precision.
The DEmul emulator can copy Dreamcast games with an accurate speed and with hardly any lags. Moreover, it is also capable of running Naomi 1, Naomi 2, Atomiswave, and Hikaru gaming consoles, which is definitely a huge plus.
The development of DEmul was originally stopped a few years ago. However, a Russian team has picked up the emulator software and has been working on it and improving it.
Therefore, you can expect a few bug fixes and updates in the coming future.
Below are the features, pros and cons, compatibility, and all the other necessary details to know before downloading the DEmul emulator on your computer.
Platforms Supported
DEmul is only available for the Windows operating system. It is proven to run without any issues in the following versions:
Windows 8
Windows 8.1
Windows 10
Features
Graphic, audio, and input customization
Virtual memory cards
Save games and save states
Customizable screen
Plug-in support
Multiplayer support
Controller support
Pros
Highly compatible and can run almost every game
Extremely smooth gameplay
Different customization options available
Highly accurate
Plug-ins available for easy customizing options
Cons
High demanding compared to other emulators
Audio customization is limited
Lack of proper instructions make it difficult to set up
System Requirements
DEmul officially does not have any system requirements. However, the minimum system requirements that are known to smoothly run this emulator are:
Dual core processor @ 3.0 GHZ or above
512 MB RAM or more
DirectX11
NullDC/Reicast
NullDC is a popular Dreamcast emulator better known for its compatibility with a huge number of Dreamcast games. It has a good speed and a minimum lag rate. However, the software was discontinued in 2011.
From the same developers, a new emulator was launched named Reicast, which was developed based on the same code behind NullDC. In short, Reicast is the newer and better version of NullDC.
The newer version gets frequent updates and bug fixes and is a lot faster than the original version. It boasts high and accurate graphics and has become very popular in a short time. The newer version is more stable and works like a charm for Windows, Android, and iOS.
Supported Platforms
Reicast is a versatile emulator and supports almost all the famous platforms.
Windows 8.1 and Windows 10 (both 32 and 64 bit)
Android 2.2 and up
iOS 5.x – 7.x
Features
Good options for graphic and audio customization
Good optimizing options
Screen size customization
FPS customization
Easy saving features
Customizing options for storage (external storage available)
Cloud VMU
Controller support
Pros
Simple and friendly UI
High quality and accurate graphics
A very good sound result
Greatly customizable
Very high speed
Compatible with almost all the Dreamcast console games (including the commercial ones)
Developer support
Cons
Difficult to set up
A little unstable
You can expect a few bugs because it is still in alpha stage
System Requirements
Below are the minimum system requirements needed for the Reicast Dreamcast emulator to work smoothly on Windows and Android:
Windows
CPU: AMD Athlon XP/64/Turion at 2 GHz or Intel Pentium D at 2.1 GHz or equivalent
Video card: Nvidea GeForce 4 Ti or ATi Radeon 8500
RAM: 1GB
DirectX 9.0 or greater
Android
CPU: Cortex-A9, Dualcore 1.2 GHz
GPU: Adreno, Tegra K1, or Mali400 GPUs
Minimuma 512 MB RAM
Redream
This is one of the latest emulators available on the Internet that supports Dreamcast games. It is constantly under development and regularly gets updates and bugs fixed.
The good part is that it is an open source project and is becoming very popular.
However, since it's pretty new, there aren't many features to show off. But there is a pretty good chance that it will improve very quickly in the future.
Therefore, joining the community early on can get you a lot of bonus points in the near future.
Supported Platforms
Windows 7, Windows 10 (both 32 and 64 bit)
Mac OS X 64 bit
Ubuntu
Linux 64 bit
Features
A very easy-to-use UI
Screen resizing and resolution options
Good audio decoding capability
Easy save options
Multiple controller profiles
External controller
Texture conversion options
Pros
Great UI
Regular updates
Good speed
Increasing number of compatible games
Cons
Not many features
Lack of proper documentation
Still very new, so you can expect a lot of bugs
System Requirements
Processor: x86_64 compatible with AVX2 or SSE2 support
Memory: 512 MB RAM
Graphics: OpenGL 3.1 support
Conclusion — Dreamcast Emulators
Using emulators for gaming is a widely popular concept these days. There are emulators for a lot of popular game consoles that allow users to play those games in a different and friendly platform, like a computer.
One such gaming console is Dreamcast, which has a ton of amazing games to play and explore. Dreamcast emulators bring those games right to your PC with much better and unique gameplay options.
The best and popular Dreamcast emulators are mentioned above. All of these emulators are great options to enjoy the favorite Dreamcast gaming console on the platform you prefer.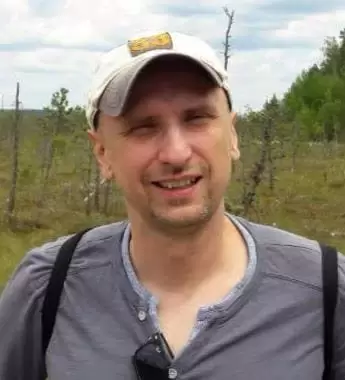 Petr is a serial tech entrepreneur and the CEO of Apro Software, a machine learning company. Whenever he's not blogging about technology for itechgyan.com or softwarebattle.com, Petr enjoys playing sports and going to the movies. He's also deeply interested about mediation, Buddhism and biohacking.