Life is becoming easier with *.pdf format. It's almost like a TV remote or USB port. If you need to print out a ready pre-set document when you're out and about somewhere else and the printed version should look the same as on the monitor, use pdf.
You won't be able to have the same result if you do a print-out of a different type of document like Word (Photoshop, Corel – underline as applicable) – each of them has different versions that always slightly differ from each other.
As a result, instead of a beautifully formatted file we get something that can look completely different.
Back in 1993, Adobe Systems came up with a solution to this problem – they created .pdf. Save any text or image file in this format — and all computers, printers, and software will treat it 'as it is'. Absolute convenience but there was a slight problem.
The corrupt .pdf file can't be fixed by regular 'improvised' means. And the manufacturer does absolutely nothing to rectify this situation.
Sad clowns from Adobe
In fact, it's a shame when a well thought out, elegant and viable concept fails because of incompetent programmers whose programming only consists of crutches and unnecessary variables.
People in the know and those professionally engaged in data recovery argue that the logic of Acrobat, described in the official technical documents of Adobe, does not add up to how the program operates in reality.
It appears that this is where all the problems with the reliability of .pdf files and the lackadaisical unwillingness of the company's developers to provide full-time recovery tools to the sufferers begin.
There are a lot of people affected, as any time those who deal with .pdf files on a daily basis inevitably come across these 'pleasant' error messages.
There are far more errors when you work with PDF files but this one seem to be the most common. Official Adobe technical support looks like a bright spark in the style of the most idiotic comedy shows. What they advise is a screenshot from the official support page.
So, let's run through the steps: install Acrobat (genious, I should have guessed earlier!), set it as the default PDF viewer (brilliant), update Acrobat (what will it change, might I ask?), 'repair' Acrobat using 'help' menu in the software.
Sounds like a revelation, don't you think? Of course, you can try to do all that, but it won't help much.
The only somewhat useful advice is hidden under the "Still need help" plate: if you work on a Mac in InDesign or Illustrator programs and decide to save your document in .pdf format using Save as PDF, the resulting file will not open. It's only possible to save the project in .pdf through the 'Print to PDF' option.
Another life hack for a desperate user is trying a manual 'pulling out' the text from a corrupted .pdf file.
Right click on the broken file – open with – notebook. Without a shadow of a doubt, we flip through the program code – we will not need it – straight to the desired text, then select it and copy. Done. Of course, this works exclusively with text files saved in .pdf.
And the layout won't be preserved – and this is often the biggest part of the project, which is very awful to lose. It's worse when losing tables, graphs, etc. Only text can be recovered manually and not always.
As to the case above, it's a very particular case. We, mere mortals, need a universal solution, and it exists.
Tools are rushing to the rescue
There's a myriad of services offering to magically solve all your problems with the opening of corrupted .pdf files. Just ask Google – and it will quickly offer you a couple of dozen of relevant links.
Next, the choice belongs to the user. It all depends on your financial capabilities, as well as scrupulousness about data privacy and Internet security.
Let's be clear here, the likelihood of falling across fraudsters is always there – and by no means illusory.
That's why you shouldn't rush to immediately throw money into the monitor and upload files to services you haven't researched. Examine the website, read feedbacks, visit the thematic forums, study the competitors.
Be very cautious with free apps: if you use a product 'for free', then, most likely, you are the product itself.
All that is left to do is to advise you one of the best services that professionally recover data – Recovery Toolbox. It's a proven developer who has been on the market for many years, who earned its name and reputation. You won't pick up any viruses on their website and your precious project won't be stolen. The recovery quality and the volume is the highest as well.
Recovery Toolbox offers you a choice of recovery option – either online at https://pdf.recoverytoolbox.com/online/ or with the help of a full desktop software Recovery Toolbox for PDF https://pdf.recoverytoolbox.com/ .
The application Recovery Toolbox for PDF is very simple, it works on Windows. Download the setup file, install it, find the corrupt .pdf and select the folder to save the recovered file. Then click 'Next' and wait for the process to finish. Done.
The license costs only $27. What license offers you is unlimited functionality and ability to recover any number of files of any size.
The online service is also a paid service, but here the price depends on the volume: each gigabyte of data will cost the user $10. You simply go to the page, select the corrupt .pdf, solve the captcha, enter your email address.
The file is uploaded to the server, is repaired and saved. The most important thing is that before payment, if the process was successful and complete, the user gets a preview – several recovered pages, as well as full information about the file. Thus, on the Recovery Toolbox website you will not spend money for nothing.
P.S. Even if you protected your .pdf file with a password, and then forgot the password – partially or even completely, then using Recovery Toolbox for PDF Passwords https://pdf-password.recoverytoolbox.com/ you can get access to your blocked information.
P.P.S. It is worth remembering that.pdf is not the only pebble on the beach. Recovery Toolbox tools can recover files of any popular formats: .docx, .xlsx, .pst / .ost, .psd, .ai – there are just over two dozen names.
P.P.P.S. And if you were able to clear the Recycle Bin from a deleted .pdf file, then the free tool Recovery Toolbox File Undelete Free https://recoverytoolbox.com/undelete.html, can help you, which will most likely restore the deleted files.
How to repair PDF document
To recover a corrupt PDF document, please do the following actions:
Open the page https://pdf.recoverytoolbox.com/
Select the .pdf file
Enter captcha
Enter email
Check the correctness of the recovery on the preview page.
Pay for the recovery
Download the repaired file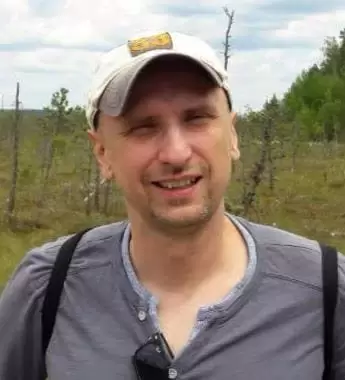 Petr is a serial tech entrepreneur and the CEO of Apro Software, a machine learning company. Whenever he's not blogging about technology for itechgyan.com or softwarebattle.com, Petr enjoys playing sports and going to the movies. He's also deeply interested about mediation, Buddhism and biohacking.