The execution of website SEO analysis is extremely important for any e-commerce website. This is because search engine optimization helps e-businesses stand out from rivals on the internet. As a result, your company becomes more competitive and profitable.
However, if a business doesn't analyze website seo, it can't succeed. You just won't be able to make the necessary adjustments on time. So, let's take a closer look at the key features of SEO site audits.
When Should You Do Website SEO Analysis?
Probably the main sign that one needs to audit their site is an essential decrease in online visitors and sales. Here, you have to consider that certain businesses face periodic sales spikes. Such companies should evaluate their sales during bursts and less active sales periods separately.
Before Developing SEO Strategies
There are general recommendations for creating search engine optimization tactics. This implies internal link-building, thematic blog creation, etc. You, however, won't solve issues that exactly relate to your site. Such as problems with robots.txt or the sitemap, by just following such tips. One has to conduct detailed website checks to discover these difficulties.
Experts advise using specific testing applications from reliable providers like Netpeak Software for audits. Only reputable vendors timely update their digital products. They do it to provide their clients with the latest website SEO analysis features that are relevant to current SEO algorithms.
During Site Optimization Campaigns
Experts state that the best time to check the efficiency of an  SEO strategy is five or six months after its start. Website optimization isn't a one-day process. You should do SEO permanently to maintain the high SERP ranks of your online platform.
SEO analysis is provided once every 5-6 months. Quick, superficial website audits may be done much more often (e.g., weekly). This helps make minor adjustments that essentially enhance your SEO tactics power. You need a suitable app for fast checks. Among such digital solutions, e-business owners highly praise Netpeak Spider.
Types of SEO Website Audits
Experts note the following kinds of checks:
Technical tests. This includes checking the architecture and indexability of a website. Also, URL structures are scanned. Finally,

on page seo analysis

is also conducted as part of the technical audit.

Content checks. Here, the effectiveness of texts, images, and videos is evaluated.

Link audit. The test allows for the discovery of poor-quality links to your website. This helps avoid the Penguin penalties.

Local SEO testing. Here, the relevance of your site to the area you work in is checked. Without proper local SEO, one will miss out on loads of potential customers. Additionally, such audits provide e-business owners with information on how they may rank locally before targeting a more global audience.
Experts say that you can do all the checks above only by combining the capabilities of some SEO analysis solutions. That's why trusted vendors like Netpeak Software typically introduce third-party app features into their digital products. For instance, Netpeak Checker offers numerous implemented functions.
Summary on Website SEO Analysis
Site analysis may help e-business owners discover the mistakes of their websites, create effective optimization strategies, and check the efficiency of current SEO campaigns. That is fair only if one employs qualitative testing applications for such purposes. You may find detailed information about choosing high-quality website audit apps in a topical blog at netpeaksoftware.com.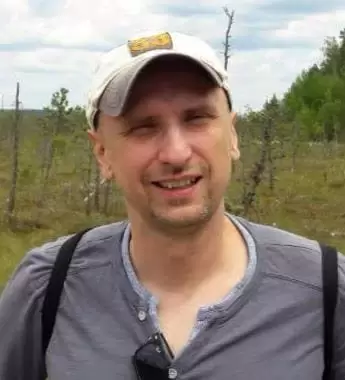 Petr is a serial tech entrepreneur and the CEO of Apro Software, a machine learning company. Whenever he's not blogging about technology for itechgyan.com or softwarebattle.com, Petr enjoys playing sports and going to the movies. He's also deeply interested in mediation, Buddhism and biohacking.