Growing your company is an exciting experience. It can also be overwhelming sometimes, causing you to stay caught up on essential tasks such as using business banking and opening accounts for businesses to manage your firm's finances.
After all, using a business bank account to run your firm is optional in many countries, so why bother? Well, it's not a good idea for multiple reasons. Business accounts will save you time, avoid frustrations, and pay fewer taxes at the end of the fiscal year. And since most banks now provide free checking accounts, the cost should be manageable.
Why You Should Not Do Business with a Personal Account But Use a Business Banking
For several reasons, using a personal account instead of dedicated accounts for businesses is not a good idea.
You Might Encounter Problems with Fundraising
If you decide to talk to investors or banks about getting money for your business, you can be sure that they will want to look at all of your accounting records and other related information. Investors look at your books and accounting records to understand how well your company is doing financially. 
They may want to check your bank records if they have any more questions. Make sure your talks with potential investors go well, and make it a top priority to open a business account online, like a checking account.
It Causes Confusion When Not Using Business Banking
As your enterprise grows, so will the number and size of its transactions. Your bank might find out at some point that you are using your personal bank account for your establishment. One reason your bank might not let you use your personal bank account for your company is that personal and business accounts have different fees. Most of the time, fees for a business account are higher. In the end, the bank might close your personal account.
It Becomes Difficult to Find Tax-Deductible Expenses
Most business expenses are tax-deductible. You can deduct them from your revenue. In practice, they cut down on your profit, which means you pay less tax.
By keeping track of your transactions in a separate business account, you'll easily see which expenses are for your organization. This could help you spend more money and pay less in taxes. But you should know that there are limits to how much you can deduct from your taxes as operational expenses.
You'll Face Bookkeeping Problems
When done right, good bookkeeping and accounting form the basis for your company's summaries of profits and losses and its balance sheet. If you want to make sure your taxes are correct and paid on time, you need to make sure these are up to date.
To avoid trouble with the tax authorities, keep your books and accounting records in good shape. Tax authorities also like to see an organization with a separate balance sheet under the same name for business purposes. It saves them time to check your records and find and classify your operational costs. 
Having a separate balance sheet for your firm will also save you time. You don't have to dig through your own records to find and pull out expenses for your bookkeeper, accountant, or tax authority. 
You'll Frustrate Clients and You Might Lose Them When Not Using Business Banking
Some clients, especially larger ones, may refuse to pay to personal bank accounts. Clients may insist on paying to business bank accounts in your company's name to ensure they follow the rules.
Putting yourself in their place, it all makes sense. They want to ensure that the name of the company that sent the bill matches the name of the bank account they are paying.
Set up an account in your company's name to avoid embarrassment when a client asks for your firm's bank account or, worse, lose that client because you can't show them one.
Conclusion
Controlling how much access your workers have to your business's finances is one of the most important things about business bank accounts. You can choose who can sign checks, who can only put money, and who can use a debit card. You can also put limits on how people can use business bank cards. Furthermore, many business checking accounts don't charge regular service fees if you don't go over your cash and transaction limits.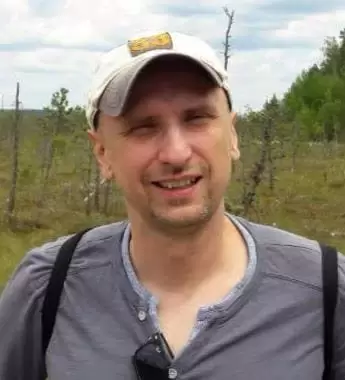 Petr is a serial tech entrepreneur and the CEO of Apro Software, a machine learning company. Whenever he's not blogging about technology for itechgyan.com or softwarebattle.com, Petr enjoys playing sports and going to the movies. He's also deeply interested in mediation, Buddhism and biohacking.